Men's tailoring in the U.K is currently thriving and now the dust has settled on another frantic weekend at London Collection:Men for The Dapper Chapper, I've now had a good chance to reflect.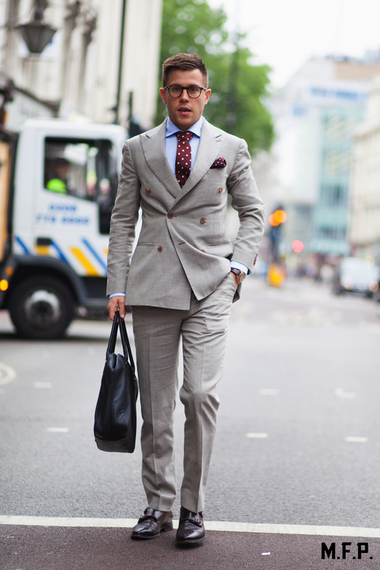 Here are my top ten tailoring winners from LC:M
1. Turnbull & Asser SS16
Turnbull and Asser perhaps produced my favourite collection from the weekend. Savile Row's Turbull & Asser can often go unnoticed but they are well and truly at the forefront of British tailoring and I'm still thinking about some of their stand-out pieces.
The collection challenges the meaning of being English and infuses Aztec, African and Japanese designs to reflect our multi-cultural heritage. Big lapels on show coupled with their infamous coloured shirts. Check out these Double Breasted Jackets: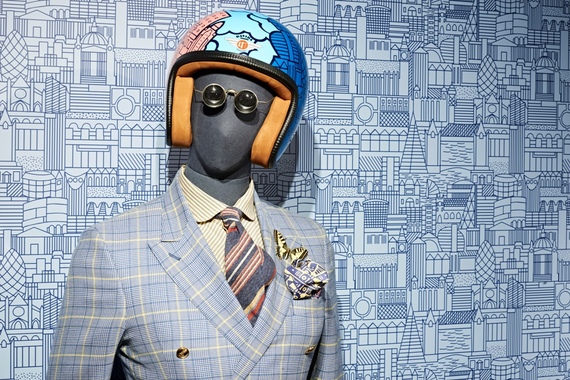 2. Hardy Amies SS16
Hardy Amies Creative Director Mehmet Ali's spring summer 2016 collection was inspired by Sir Hardy himself in 1968 when he designed the costumes for Stanley Kubrick's seminal film 2001: A Space Odyssey.
For SS16 functionality is key, inspired by high altitude aviation 'G suits', which are multi-layered for body temperature regulation. Dry cotton seersuckers are re-imagined in survival orange, aviation green and navy suiting, debuting an exclusive technical 'filtration rib' fabric, allowing the wearer comfort in hotter climates, a function imperative for summer tailoring.
A beautifully put together show at the St Pancras Renaissance Hotel did the collection justice.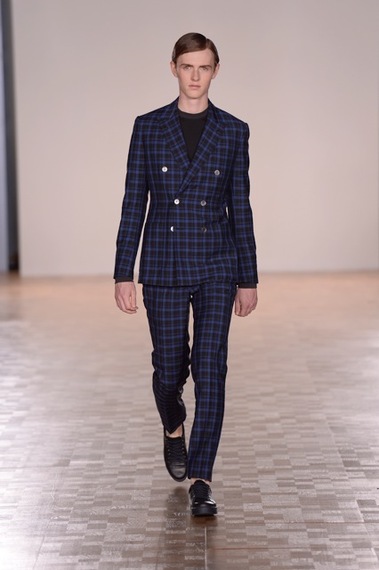 3. Burberry Prorsum
A star studded line-up of guest awaited and Burberry's creative director Christopher Bailey, didn't disappoint! A 24-piece orchestra accompanied the gentle charm of English summer in a show that had 33 of the 40 pieces infused by lace. Even Burberry's iconic trenchcoats were reinvented with a segment of classic beige cut with black lace on the lapel.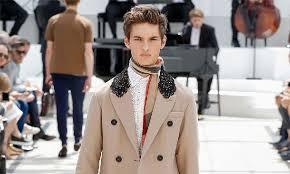 4. Chester Barrie
For me, Chester Barrie was one of the brands that finished the week with a lot more people taking notice post LC:M. Established in the 1930's Chester Barrie was one of the first to offer ready-to-wear tailoring but lately have been smothered by the Row's powerhouses.
This weekend the brand had a PR win showcasing a beautiful collection at The Ivy on Covent Garden, which saw all of the star-studded LC:M ambassadors drop by.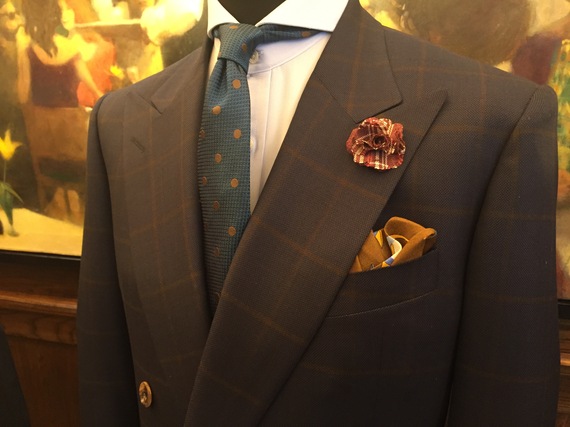 5. The Ultimate Dapper Chapper
David Gandy and creative stylist Joe Ottaway were on point all weekend and narrowly miss-out.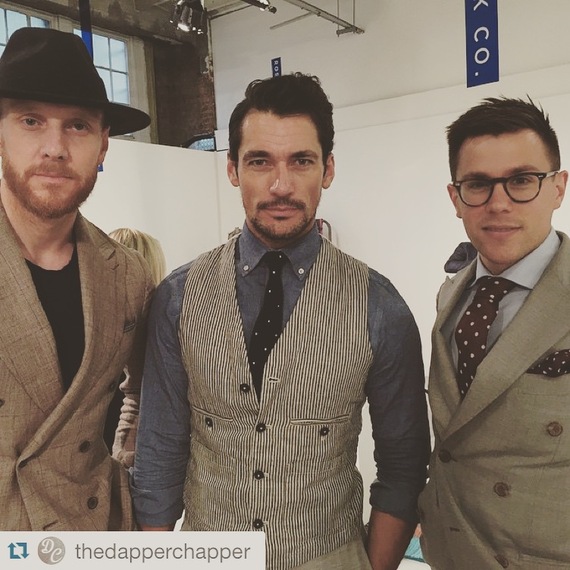 Instead, the most stylish street style shot goes to Shaun Gordon. Part of the two man Turnbull and Asser creative team, Shaun Gordon takes the award for not only the biggest lapel but also most stylish street style picture - Shaun Gordon we salute you.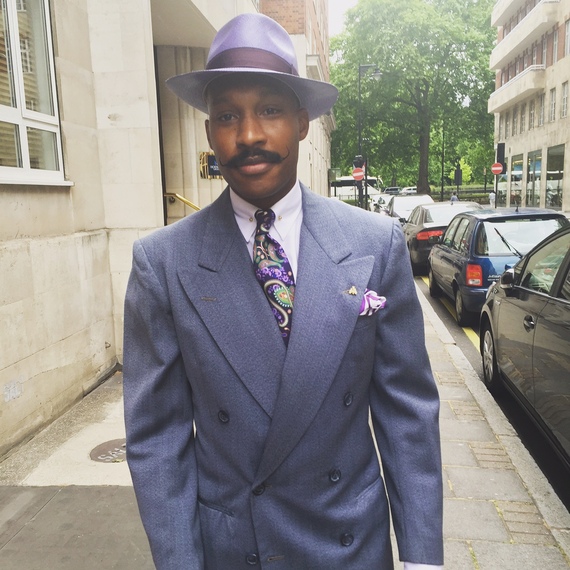 6. Duchamp
Spring Summer 2016 sees Duchamp enter the second chapter of their design evolution. Under the creative direction of Gianni Colarossi, the Duchamp menswear collection continues to be distinguished by fabric innovation and quality. The collection was showcased in the beautiful surroundings of The Rosewood Hotel and included some real gems.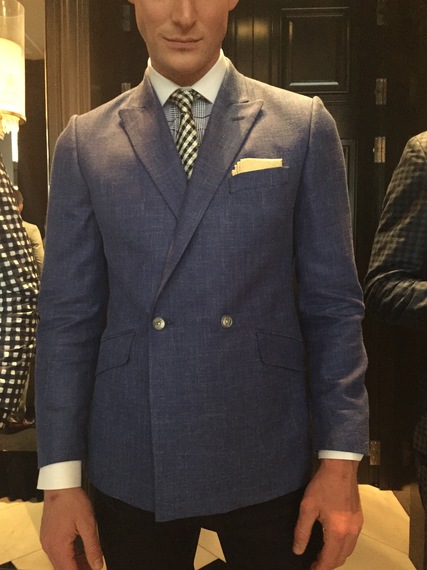 7. ETautz
Tailor Patrick Grant revealed a thoroughly modern take on Savile Row traditions, producing a collection for ETautz which was much more than just the traditional suit. Tailoring was shown through simple statement pieces such as fitted shorts and shirts. The end result contained hooded anoraks, wide leg jeans and bold graphic prints. These were all presented in a neutral colour palette with hints of teal and yellow.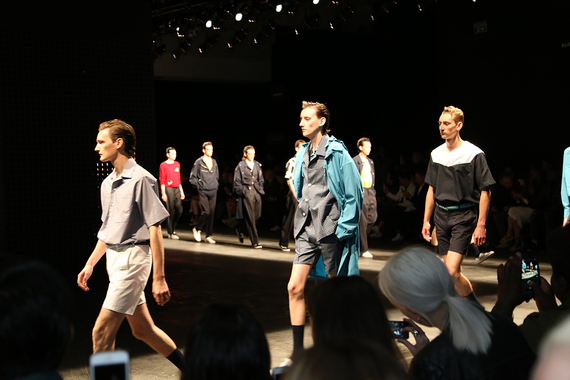 8. Gieves & Hawkes
The iconic tailors that sit at No.1 Savile Row produced a collection without a single tie or dress shirt. A bold move, but designer Jason Basmajian instead traded the traditional for the latin inspiration of Puerto Rico and Cuba. Risky business for such a traditional store but fortune favours the bold & the collection worked perfectly.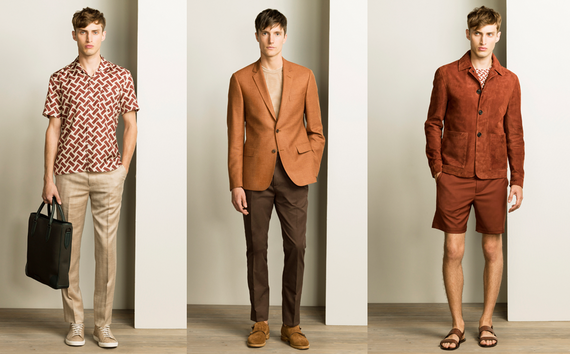 9. Dunhill
Of course Dunhill make the list. Dunhill's John Ray took inspiration from the royal's, old school British Gentleman and Jermyn Street hat-wearers - all of whom I happen to like.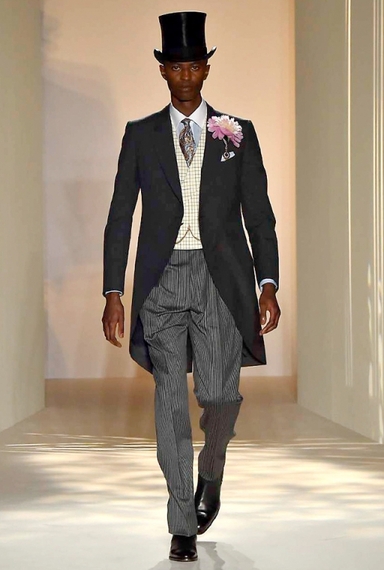 10. Oliver Spencer
One of the best shows of the week. A string quartet added a touch of class to the show and Oliver Spencer, who's built a reputation for producing clothes that real men want to wear, is probably the most avant garde on our top ten list. The tartan trousers and shirts in the collection, in particular make them a worthy entry.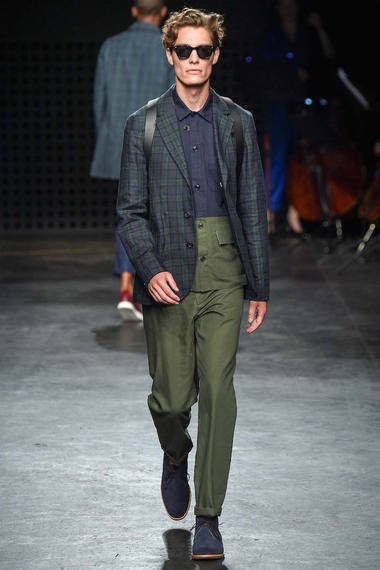 Anyone following the weekend or attended, I'd love to know what were your highlights?
Pic credits in order:
Turnbull & Asser
Hardy Amies
Burberry Prorsum
Chester Barrie
Duchamp
ETautz
Gieves & Hawkes
Dunhill
Oliver Spencer