The pocket square is a sartorial staple for the modern man, so I've provided a run-down of ten pocket squares that will add the finishing touches to your look.
But before we get stuck into my top ten for spring 2016, here are three tips to consider when buying your new pocket square.
1. Separates: You don't need to match your pocket square and tie. Instead, coordinate them by drawing out colour flecks, rather than patterns.
2. Learn three folds: flat fold (formal), puff fold (relaxed) & three-point fold (evening) will serve you through most occasions.
3. Plain to begin: If you're new to pocket squares and building up your collection, then buy plain colours first. You'll find they are far more versatile before you experiment with more interesting prints.
1. Rampley & Co
Perhaps the most beautiful pocket square in the world. Rampley & Co produce prints like this, the Canaletto 1697 - 1768, Venice: The Basin of San Marco on Ascension Day 1740, which is a treat previously saved for visitors © The National Gallery, London. Try with the puff fold or the more flamboyant double-point roll paired with a summer suit.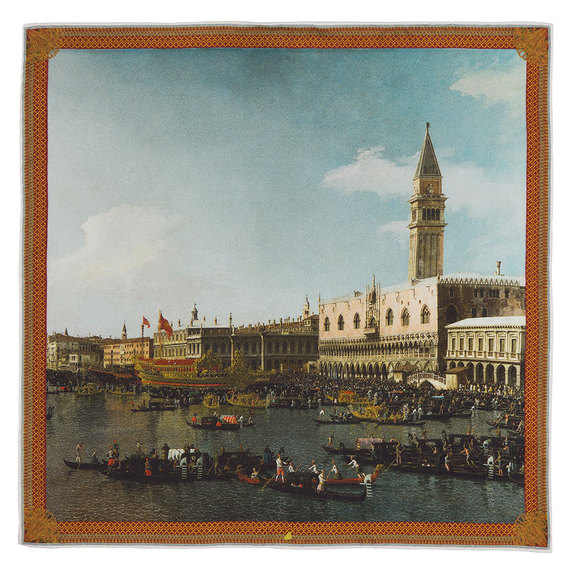 Buy for £69
2. Clements & Church
This paisley pocket square by Clements & Church is woven in England with hand-rolled edges. Best worn as a flat fold.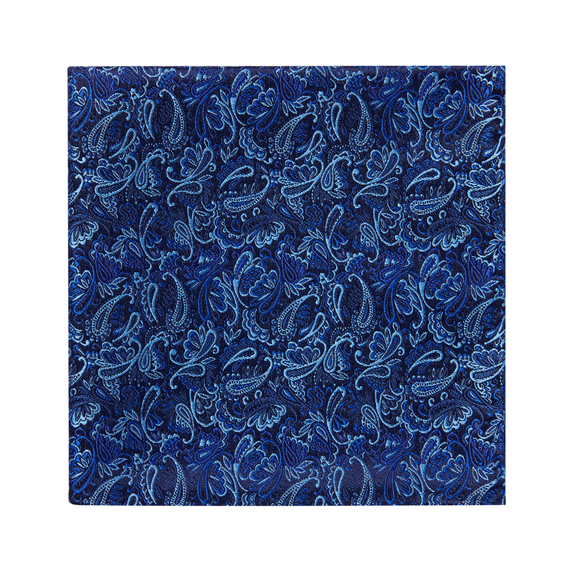 Buy for £45
3. Marwood
Hand-crafted just outside Nottingham, England this Marwood square is all about the soft texture. The cotton-lace ecru mesh square can be folded or scrunched to add another layer of sartorial swagger.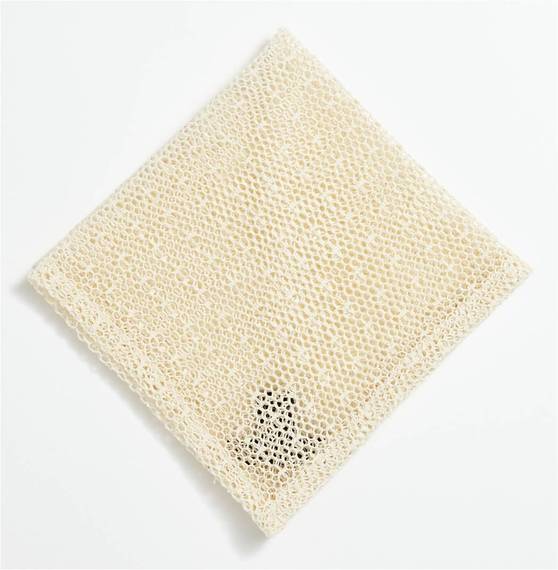 Buy here for £65
4. Lanvin
Cut from lustrous silk, this polka-dot Lanvin square with rolled-edges completes a more formal look.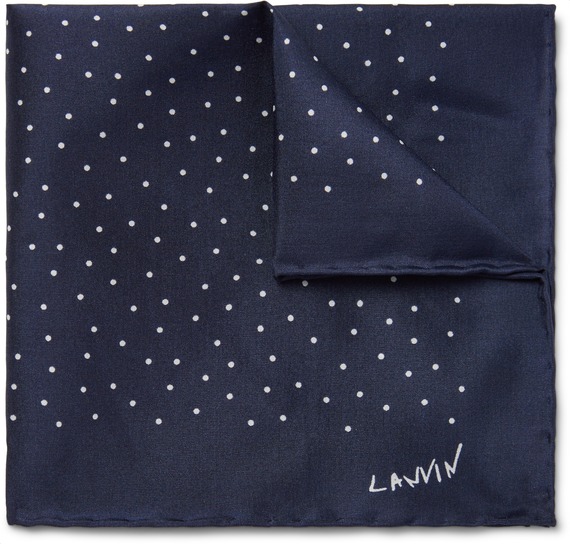 Buy here for £50
5. Etro
A big and bold design by Etro adds panache to the look. Silk twill and made in Italy, the squares playful colours means you can be a little more adventurous with its fold.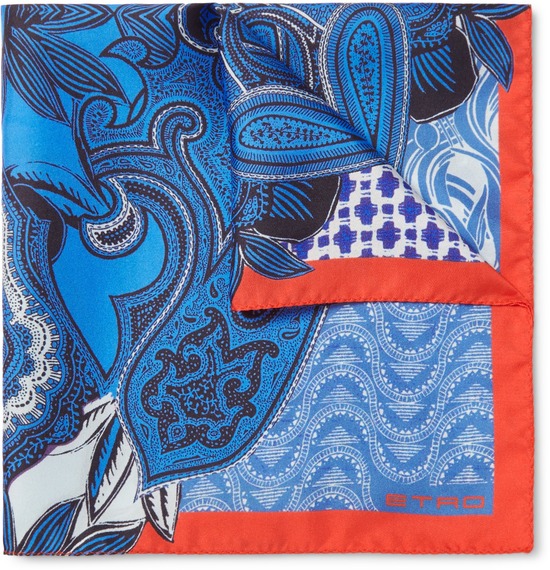 Buy here for £75
6. Glendon Lambert
Made by hand in Brooklyn, NY, by Glendon Lambert, this fetching "Chambray" handkerchief in pine is perfect for a Dapper Chapper on a budget.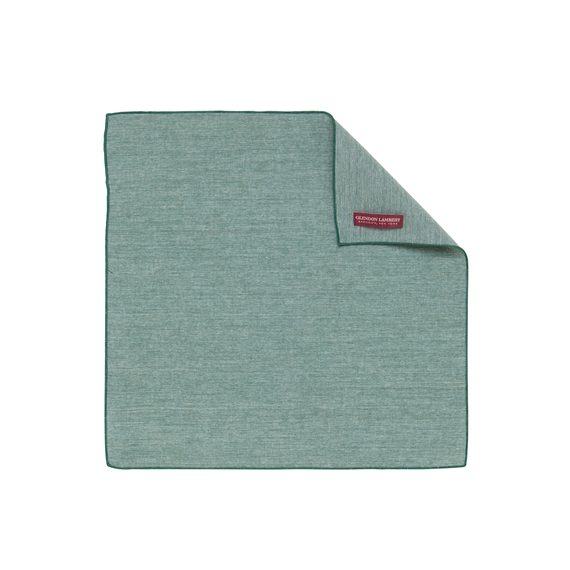 7. Alex Mill
A more casual option by Alex Mill, this printed cotton pocket square will uplift tailored looks.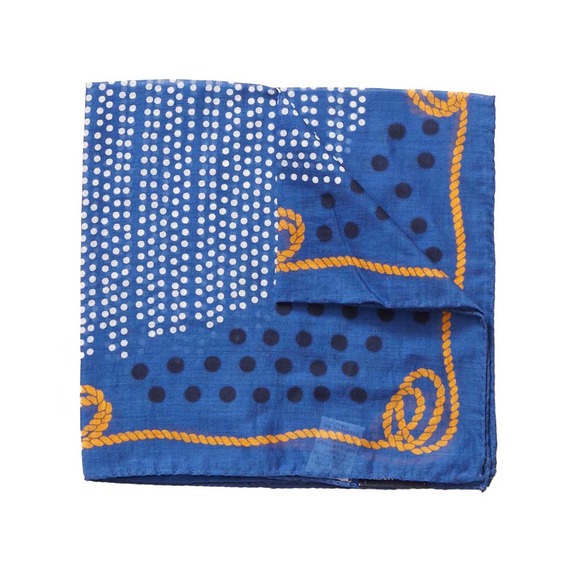 Buy here for $45
8. Turnbull & Asser
Most block colour squares will remain timeless, and this is no exception. Turnbull & Asser's Lime Green square will particularly flourish for you this spring.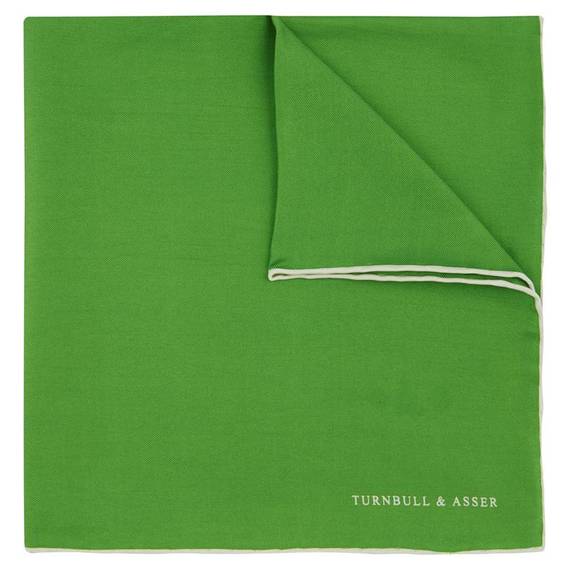 Buy here for £55
9. Brunello Cucinelli
Anything by Brunello Cucinelli is usually a cut above. This double-faced silk and cotton-blend pocket square gives you versatility with two beautiful patterns.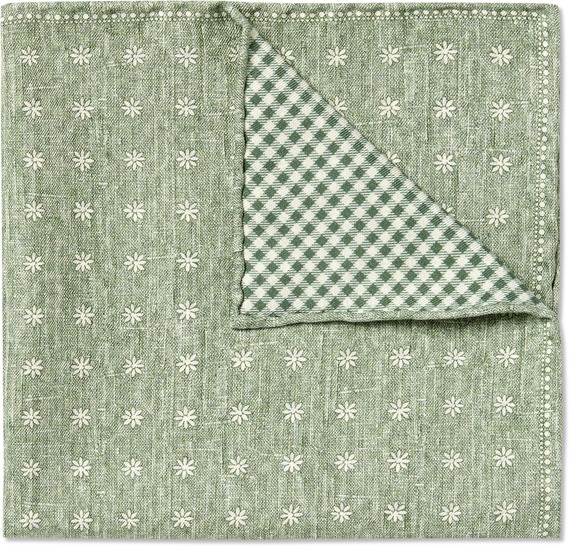 Buy here for £110
10. Drake's
Crafted from soft cotton and silk-blend with elegant rolled edges, this Italian-made square by Drake's draws inspiration from sailing at sea and will add a flourish to smart tailoring. Perfect for a linen jacket.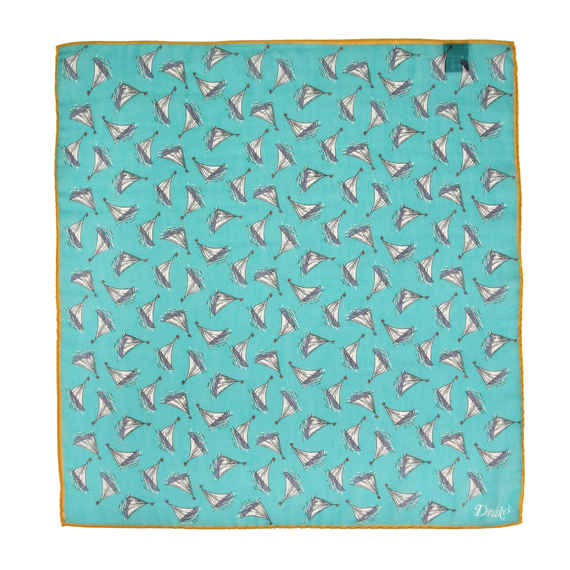 Buy here for £55