Looking effortlessly Dapper in a suit isn't easy. During London Collections: Men 2015 I was invited to speak with many of the Savile Row super tailors about their forthcoming collections. Over the weekend, I managed to sneak in one question that I repeated to most of the 'Kings of the Row' which was: Give me one simple tip of how to wear suit well?
Answers were interesting, simple and all quite unique and thus The Dapper Chapper's guide to wearing a suit was formed. Here's one tip for each garment to consider next time you wear a suit.

1. The Shirt: The right Fit
Haven't been in the gym much recently? Don't be put off by words like 'fitted' or 'slim', even if you're a few pounds heavier than you'd like to be a fitted dress shirt will always look better than loose material.
The less excess fabric there is, the smoother the shirt will sit against your body.
2. The Tie: Learn the knot
You're not 12 any more and a standard knot simply won't do. At the very least learn how to tie a Windsor Knot. Here, go on.
To achieve perfect length you should see the belt line meet the tip of the tie. To accessorise add a Tie Bar which should be worn between the third and fourth hole.
If you're wearing a bow tie a clip on just won't suffice. If you've learnt how to tie your shoe laces you can learn this.
3. The Jacket: The button rule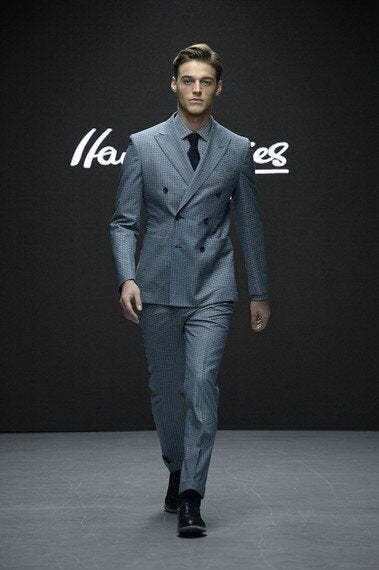 I live by the 'sometimes, always, never' rule which is what you need to remember when it comes to your jacket. Sometimes do up your top button, always do up your middle button & NEVER do up your top button.
You should be completely unbuttoned when you're seated and re-button accordingly when you stand.
4. The Pocket Square: How to do it
Lay your pocket square out flat on an even surface and with your finger and thumb pick up the square from its centre. Fold one corner so you achieve two overlapping triangles. Proceed to fold one of the triangles in then do the same on the other side. Then place the square into your pocket to achieve a straight square.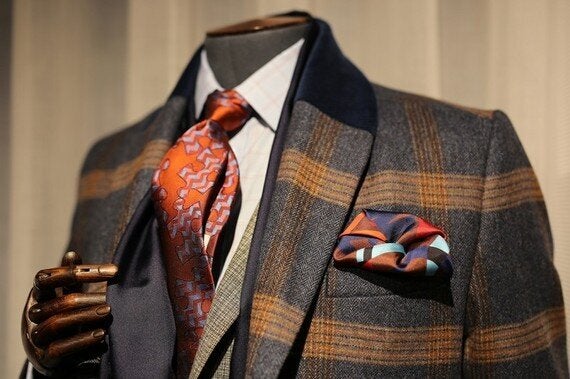 If you're feeling fancy for a flowered affect this video will lead you to glory.
5. The Trousers & shoes: Where to start
The fit and position of the trousers should not be neglected. Suit trousers should sit on the base of your hip bones without having too much loose material the aim is to have some left to drape.
Brown shoes are a great way to take the formality of a suit down a notch, unless you're wearing a black suit of course. Socks should match or compliment your trousers.
When it comes to actually buying a suit we're spoilt for choice but it's difficult to go wrong on Savile Row. If that doesn't work with your budget there's plenty of more cost-effective options too.

Where to go on Saville Row:
Looking for something more affordable:
What's your golden rule when wearing a suit?