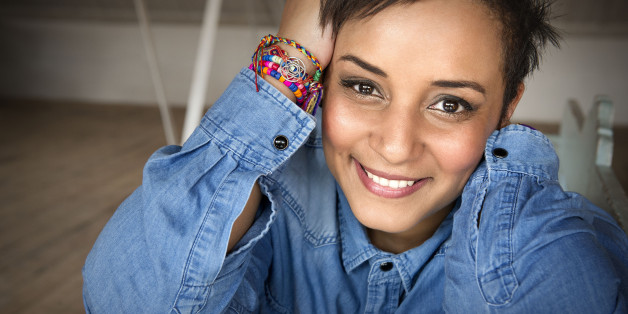 BBC
Tomorrow we raise a glass to one of our friends. They've been there through thick and thin. We've grown up together. They've made us laugh, been there for us when we've cried. Helped us through homework and exams and then taken us to Ibiza for a full on weekender! BBC Radio One.
I can't imagine a time without Radio One. I've been a listener for as long as I can remember. It's always been number one in our house. Always the station of choice in my Mum & Dad's car, and always on preset button '1' of every radio we had in the house. My home was always alive with music and Radio One was my favourite DJ.
I'm not sure how old I was when I got my first radio but I loved it. It was freedom. I could listen to music in my bedroom whenever I wanted at the touch of a button. It connected my room in Southport to the rest of the world and it sounded incredible.
The chart on Sundays was my absolute favourite and it was the only thing that could motivate me to do any homework. I'd willingly go to my room and stay there for hours whilst I listened to the most anticipated race in the entire world! The Official UK Chart. What will the new entries sound like, which songs will go up and who will be number one? I didn't even care if I was late for Sunday dinner - the chart mattered most! Songs first. Yorkshire puddings after.
This, to me, is what Radio One does. It makes everything better. The only thing more exciting to me than hearing new music is being introduced to it by someone who can't wait to play it to you. John Peel, Steve Lamacq, Annie Nightingale. The leaders of our secret night time club where we heard the best music first and, most importantly, together.
Then Pete Tong, Danny Rampling, Trevor Nelson, Tim Westwood, Chris GoldFinger became the sound track to my weekends. My wingmen in the car as my little banger tried to make it over the Pennines to take me to University and gig to gig.
It was Jo Wiley, Sara Cox, Mark & Lard, and Chris Moyles during the day. All of these DJs changed my life.
I never dreamed I'd one day be at Radio One. All I knew is that I loved music and I wanted to be around people who also shared that feeling. That's the one thing that connects us all, both listeners and presenters. Our love of music brings us altogether... and as they say in radio "you never know who's listening". I never stop learning this lesson or at or at least remind myself. I love presenting the early morning breakfast show. The listeners are hilarious and they make me laugh every single morning. We pretty much spend two and a half hours together listening to music and making each other laugh.
One of our listeners recently got in touch to say how important the radio was to him. He was part of an air ambulance crew and, whilst he loved his job, there were times when it was very tough and he experienced situations that were extremely hard to deal with. Day-to-day I don't know who is listening, but stories like this remind me how special radio is and sometimes we might just be that friend someone needs to hear.
The listener I'm talking about is Prince William (I KNOW, I CAN'T BELIEVE IT EITHER!). Prince William has recently set up the charity Heads Together with his wife Catherine, Duchess of Cambridge and Prince Harry to raise awareness and provide support around mental health. I was honoured to represent this charity and Radio One as part of our 'My Mind & Me' campaign in this year's London Marathon.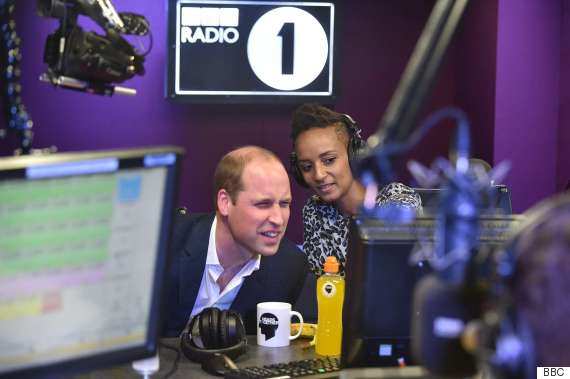 I said yes first and panicked second! I had no idea what I was doing but with help from the charity, advice from our brilliant Radio One listeners and a cracking playlist of music, I managed to get round.
This is the Radio One family. Happy Birthday!