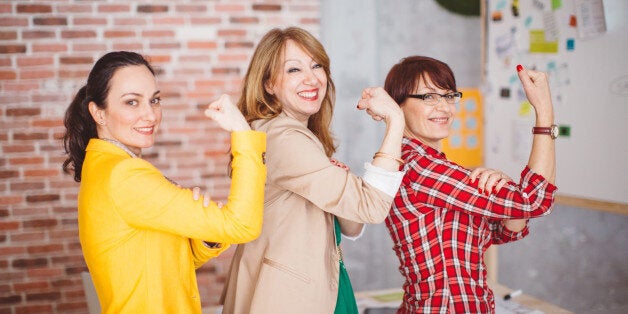 "What did you want to be when you grew up?" Someone once said to me that this was one of their favourite questions to ask in a job interview because the answer always gave you an insight into the human side of the candidate. "Competency questions are all well and good, but at the end of the day I'm hiring a person, not a robot. If I can ensure that some element of the role met a passion of theirs, everyone wins."
So what would your answer be?
Whatever your response, it is likely that you were inspired and influenced by seeing others achieve. This is the bedrock to many of the creative industries. Almost every successful musician, author or artist have credited their heroes with inspiring them to pick up the guitar, pen or brush. For every John Lennon, there was an Elvis Presley.
The sporting world has traditionally taken a lead in this regard: look at how the central objective and goal for the London 2012 Olympic Games was to "Inspire a Generation". Just four years later, many GB medalists at Rio credited seeing their peers achieve in London as a key driver for their success.
Put simply, inspiration is one of the most powerful forces in human nature and role models play a central role in showcasing the opportunities that are available to us, many of which we wouldn't have known existed.
It's often the case that unless there is an engineer in the immediate circle of friends or family, parents are unlikely to encourage girls to go into STEM subjects or industries that are seen as being "for boys". For many it's not a view based on prejudice, often they just aren't aware of the opportunities available to them.
It is for this very reason why we all need to do more with our peers to be role models and ambassadors, opening doors that many don't know exist.
People assume that to be inspired, you need to see and hear from those who are directors or industry leaders. But this doesn't need to be the case. Inspiration can come from anyone, whatever their role. Last year we launched our 20 Most Inspirational Women in the Rail Industry report that showcased the wide range of roles that women play, whether drivers, engineers, project managers or HR specialists. The key link between each finalist was that they were all influencing the future of rail and had a story to tell that could lead to someone else discovering an opportunity that they didn't know existed.
Whilst Rail faces many challenges to attract women, it is just an example of the wider issue of building diverse workforces across all industries. What hope do such sectors have if those outside them have no idea of the opportunities available?
Therefore is it is down to all of us to take the lead in reaching out to our peer groups, building awareness of all of the opportunities available to all. Everyone can be a role model. Let's harness our own stories so others can create theirs.