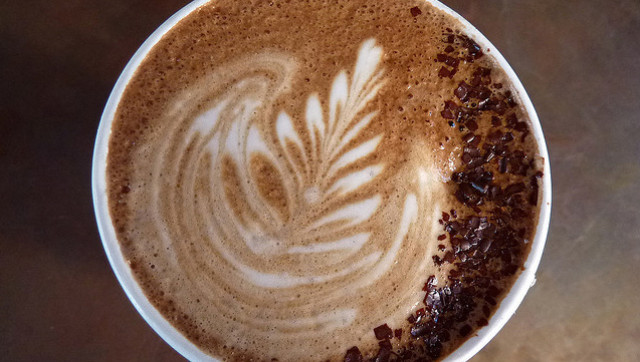 Flickr: Lara604
They say that luxury is recession-proof. Many top hotels and fine dining restaurants have remained untouched by the economic crisis that has taken a stranglehold of Britain. One venture that has remained popular is the restaurant, hotel and cookery school, Le Manoir aux Quat'Saisons.
Situated in the beautiful surroundings of the Oxfordshire countryside, Le Manoir is the personal vision of celebrity chef Raymond Blanc. Guests can enjoy intimate rooms, eat beautifully crafted food and perhaps more unusually, learn how to cook under the watchful eye of an expert.
Le Manoir attracts high-class clientele. Tucked away from the hustle and bustle of everyday life, it is a unique spot hosting gardens that blossom and bloom in all the right places. Walking up the driveway encircled by green lawns feels like entering the pages of a fairy tale. It is no surprise the celebrity chef spends a lot of his time here. However, there is not much time to look around as the restaurant is the first stop on a gastronomic journey.
There is something so typically English about Le Manoir, but closer inspection of the menu reveals an extravagance that one would be hard pushed to find in British cuisine. Expect a lavish dinner. If six-courses is not enough, no problem, have nine. The food is rich and indulgent as one might expect. At times it is overwhelming but I still eat, my inner voice getting quieter after every mouthful.
The menu is ever changing with the seasons, making use of the wide variety of vegetables and herbs grown on the grounds of Le Manoir. This is all due to a dedicated team of staff, fronted by the wonderful head vegetable gardener, Jo Campbell. Her knowledge and enthusiasm allows the outlandish ideas of an excitable Frenchman to come to fruition. The latest endeavour is the growth and design of their very own salad leaf mix to use in the restaurant. It is this attention to detail that places Le Manoir above other culinary experiences.
The next day the cookery course starts. Sure enough, in amongst the attendees is a husband sent by his wife because she can no longer stomach his ''adventurous'' tastes. Do you actually learn anything valuable at these kind of things? I struggle to cut an onion well, so what use is knowing how to make a red wine jus?
But Le Manoir is a surprise. Here they teach you not just how to cook but about your ingredients, the key to becoming a great chef. More importantly, you learn the value of great British farm grown food and how important this is at a time when the recession is striking farming hard.
Head tutor Mark Peregrine is a close friend of Blanc, and he is the man that will guide you through the skills needed to prepare a range of delightful dishes. Be warned however, as the food must be tasted and it is exquisite. This sounds like a dream but believe me, after dish number eight the experience can soon become a lesson on gluttony.
Peregrine talks about food with a passion that is infectious. What part of a tomato is sweetest? How should you caramelise sugar? He also talks about the importance of British meat, stressing that we need to be prepared to pay more for better, ethical products. His words strike a chord when the roast chicken comes out the oven and on to our plates. Suddenly the choir sheet from which he sings becomes clear and he is preaching to the converted.
The ethos of Le Manoir is ''perfection in food, comfort and service'' and it delivers. The price tag is somewhat questionable and to experience all Le Manoir has to offer, be prepared to dig that bit deeper into your pockets.
More information on Le Manoir aux Quat'Saisons can be found on their website: www.manoir.com