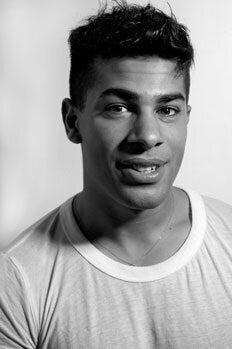 Domingo Rodriguez is fast becoming a household name in the fashion industry with his menswear designs.
Having graduated from Liverpool John Moore's University in 2008, Domingo went on to win the Menswear Award at Graduate Fashion Week with his BA collection. He impressed the judging panel - which included Claudia Schiffer - receiving the Harold Tillman scholarship to study MA Fashion Design and Technology (Menswear) at the London College of Fashion. He went on to intern for Delphine Wilson Knitwear and menswear designers Kim Jones and Carolyn Massey.
In 2010, Domingo was named by Esquire magazine as one of its '7 Brilliant Brits', which led to his Spring/Summer collection of 2011 being showcased at Paris Fashion Week in the prestigious MC2 fashion showroom.
His unique collections focus on the lines of a human body and mirror bone structure and the rhythm of muscle movement, and his designs take traditional, everyday clothing and add a feeling of personal luxury.
I caught up with Domingo to ask him a few questions.
Tell me your story, where did it all start for you?
I started in 2010 straight out of my masters at London College of Fashion. I won the Wolf & Badger graduate awards shortly after and they have been great supporters ever since. With my label I've been developing signature shapes and pattern cutting to create contemporary menswear, taking a luxury angle on an everyday wardrobe with a sense of sophistication through sportswear accessibility.
When did you decide you wanted to be a fashion designer?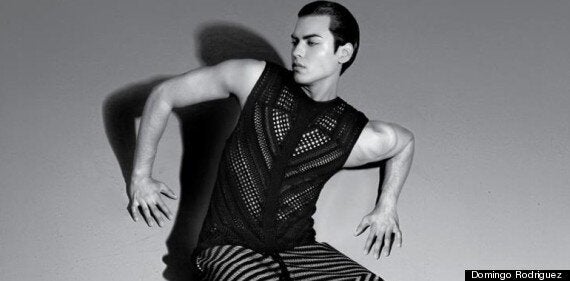 It was a split decision when I was deciding what route to go down for university. I was studying graphic design at college but I wanted to work creatively in the one medium we interact with most, on a personal level, everyday: fashion.
What do you look forward to in a working day?
It makes me happy to see my designs realised from an idea to actual form, evolving and translating something from a sketch to a toile (test fabric) and then onto a real piece of clothing. I love it when a design becomes an everyday staple - I've lived in my SS13 shorts this summer!
What tips would you give to a budding fashion designer?
Be proactive, you get what you put in with fashion. Intern and see how the real world of the industry works; it's a world away from education. Learn the foundations of construction, hand sewing, pattern cutting and - the key to everything - perseverance.
What is your biggest inspiration?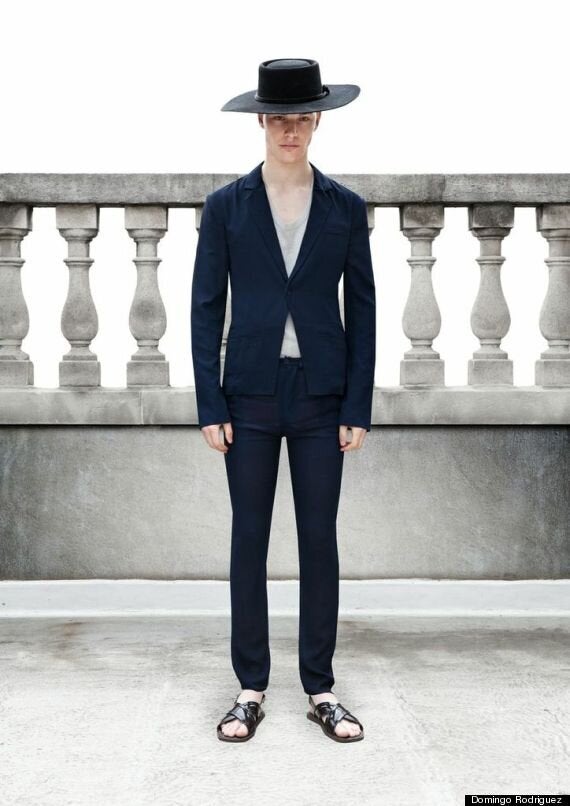 The basis and foundation for all my work has always come from the human form and body. How the framework, the architecture of the body can inform intuitive pattern cutting. I like to play with traditional menswear staples, subverted with engineered cutting for a contemporary wardrobe - always rendered in soft textures, deconstructed forms.
What is your biggest pet peeve?
Production and outsourcing has many peeves! It's a constant battle, but the most satisfying and yet soul destroying process. But when you get things how you want them, it's a step in the right direction.
With such a promising career ahead of him, it will be interesting to see how far Domingo Rodriguez will go in the fashion industry. If he builds on his unique approach to clothing design, his name could be spoken of in the same light as legends like Calvin Klein and Karl Lagerfeld. The future is promising for such a young talent.