Don't worry; I'm not a century too late. The UK has been enjoying all things American for some time now. In fact in 1946, Winston Churchill came up with his very own phrase to describe the extraordinarily close diplomatic, economic, military and cultural relations between the UK and the US - "The Special Relationship" - a phrase that has firmly stuck.
Us Brits consume American culture and products left, right and centre - most of the time, without even thinking about it. Most of us will have watched a few Hollywood movies by the end of the year (I'm currently watching Miss Congeniality on Easter Sunday - not through choice, I hasten to add...) and listened to an American pop artist (or twenty) on the radio. And hopefully, by the end of this, you'll have gone onto the website of London Loves LA to purchase some of their wares.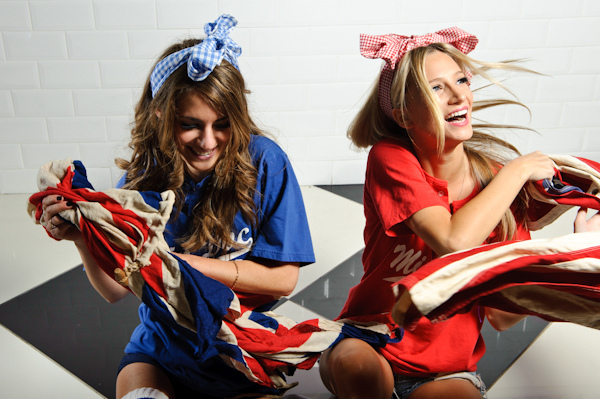 We simply can't get enough Americana - just flick over to 5USA, Channel 5's dedicated outlet that caters for the popularity of shows like CSI, Law & Order and The Walking Dead. Indeed, a YouGov poll in August 2012 revealed that less than a quarter of Britons thought it would be a bad thing if we had more products from the US (the lowest out of all countries featured in the survey). Bring on more Big Macs.
The US take on things doesn't always work in the UK however. An American Apparel magazine ad campaign was banned by the UK's advertising regular in December, because it 'inappropriately sexualised a model who appeared to be a child' (some things clearly get lost in translation). And there is still a question mark over the financial viability of London's infamous burlesque club, The Box, sister club to The Box Manhattan. Even with an A-list attendee list and oodles of media coverage, the two-year-old establishment is reported to be £2.3m in debt. No doubt they'll soon be stopping the free drinks for some of their more vacuous celebrity clientele...
However, countless entrepreneurs continue to embark on missions to cross the Atlantic with their wares. Balthazar London is the latest of these ventures, a newly opened brasserie in London's Covent Garden, which is a clone of its sister in New York. Although the look is the same (which is beautiful by the way), people can't quite decide whether it has aptly recreated the feel / perpetual buzz of its US counterpart (i.e. unlike New Yorkers, most Londoners are tucked up in bed by 11pm on a Tuesday).
Two young entrepreneurs who are proving that we all still love a slice of the USA are Sophie and Ella Berman, founders of London Love LA. The sisters run an online vintage clothing boutique, where they source vintage and thrift pieces from LA locations (they travel there all year round), selling them from their London base.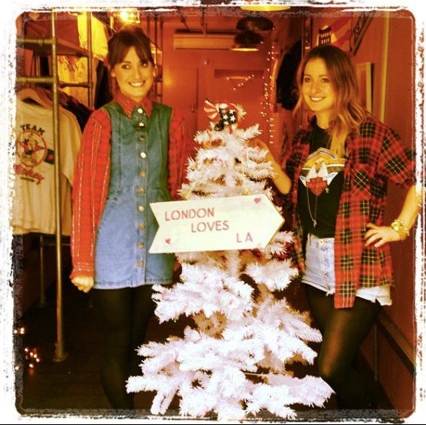 "Ella and I spent different periods of our childhood growing up in Los Angeles, so we've always had a special connection with the place," says Sophie. "We were just messing about and chatting about LA vintage one day, when we realised that we had a really similar vision for a potential brand. LA vintage has always been popular in the UK - we simply took the decision to use our nostalgia of LA as a selling point, as well as focusing on 90s vintage clothing (think Liv Tyler in Aerosmith's 'Crazy' video)".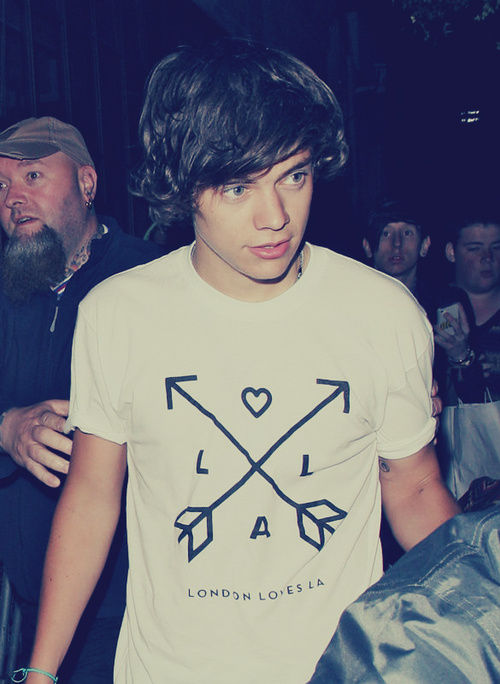 With their newly created 'London Loves LA' branded clothing being worn by the like of Harry Styles and with nearly 27,000 Twitter followers, the sisters are certainly getting things right. "We're lucky because everyone we get in touch with about our items always seem as excited as we are, and they tend to fall in love with our stuff and London Loves LA. We rely heavily on our social media platforms to achieve this and our ability to connect with every Twitter follower, Facebook 'liker' and blog reader allows us to totally open up the brand to everyone". And so the Star-Spangled Banner flies high.
Alex Perry works at John Doe - a PR company that marries brands with culture.