Sunday marked the start of the race for me, and what a race start it was. The atmosphere was incredible as I departed the port of Les Sables D'Olonne to thousands of people lining the shores of the picturesque little fishing village in France.
As always, it was an incredibly emotional experience for me and certainly one that I will never forget.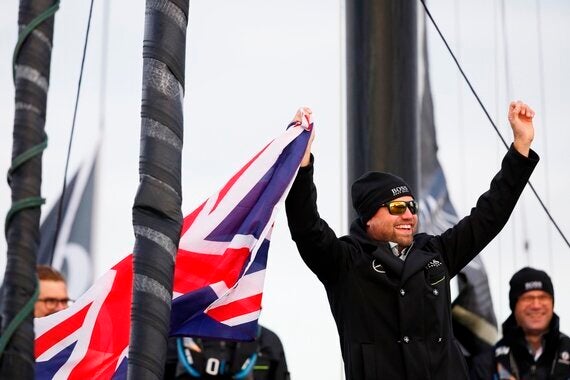 Photo Credit: Lloyd Images
The hardest thing is having to say goodbye to my wife Kate and our two children Oscar and Georgia, but at the same time I've been building up to this moment for the last four years, so it's bittersweet.
The next time they see me, I hope it's me crossing the finish line on board HUGO BOSS in first place.
That would be an incredibly special moment not only for myself and my team, but for British Sport as a whole.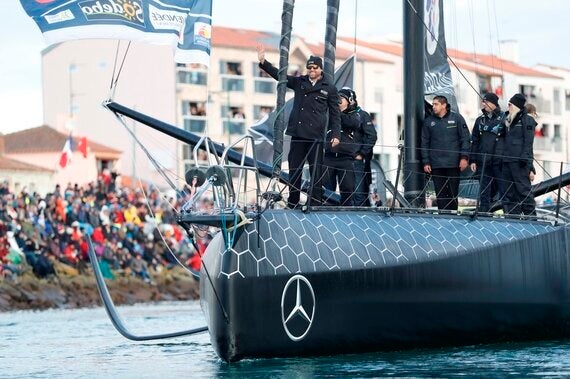 Photo Credit: Lloyd Images
Although I look forward to the race start every year, admittedly the first few days are always up there amongst the toughest, and the race start already feels somewhat of a distant memory now. There's very little sleep to be had managing boats like these, and it's hard trying to make that adjustment and get the necessary sleep in the bank.
All things considered though, I'm really happy with my progress through these very early stages, and as the wind really began to kick in towards the end of the first night it was nice to sneak into the lead as I began to hit lighter air.
The boat is performing as we expected in the first few days of this race, and I'm hopeful that theme will continue as the conditions throw a new challenge at me every day.
I've taken somewhat of a different path to my rival skippers in the early exchanges, so it will be interesting to see how that pans out for me - I'm confident though, either way, that I've put myself in a position that means I am most definitely 'in the hunt'.
I'll now be trying to negotiate an area of high pressure, before using the wind to my advantage to rock my way down to the equator! All is good on board despite the lack of sleep, but I'm working on it!
It usually takes a good six or seven days to get into a routine, but it's absolutely necessary to keep me in good condition in what is such a gruelling test of one's physical and mental endurance.
Obviously there's a long way to go, but so far so good, and importantly the boat is all in one piece! These first few weeks I'll be looking to really get into the groove, and kick on from there.
Related