Spring / Summer menswear collections are now in stock - how to refresh you look now that Spring is officially on its way.
One of the things about a New Year is that it makes us reflect back on last year and the resolutions we made - did we keep them and if not, why not?
One of mine was to not only smarten up but also to mix it up when it came to my style. As gents we tend to fall into set looks and styles - we find a look that works for us and stick to it, day in, day out. Mine was a dark brown or black leather jacket, John Smedley jumper and dark jeans. It worked for me, but when a relative asked me 'Haven't you already got that jacket?' as I showed them my latest purchase, I knew things had to change. And soon.
So, last year, when I caught up with Simone from MatchesFashion.com, who encouraged me to buy a red leather (gulp) by Dolce & Gabbana's mainline men's collection and the compliments came flooding in after buying it and wearing it out, I became addicted to this 'new' me. Which of us gents doesn't secretly love a compliment for what we are wearing?
So this year, I'm striving to create more of this magic within my wardrobe.
Change doesn't to be significant or radical to be dramatic. If you're a man who can't be parted from his leather jacket, try a different colour to add a surprise element to your look. You can still wear your favourite jeans and trainers, but a new colour or cut to your normal style will take this look to the next level.
I need this Grey Leather Jacket by Dolce & Gabbana. It's unexpected but still smart and not too 'out there' for the more everyday gent.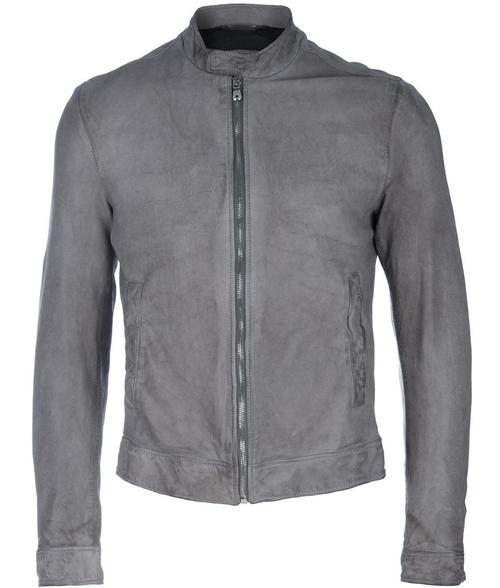 Sticking with jackets - if you work in office like me and need to wear a jacket for client meetings and presentations, it's sometimes nice to mix in a different fabric or texture to stand out from your colleagues - you are, after all, your office's style icon. Hopefully.
This Dolce & Gabbana linen blazer keeps things more formal than just a shirt, but there's just something a bit more nonchalant and cool about it than your standard grey wool jacket. Nothing wrong with your standard grey wool jacket but you will have surely noticed you are not the only man in your office to wear one.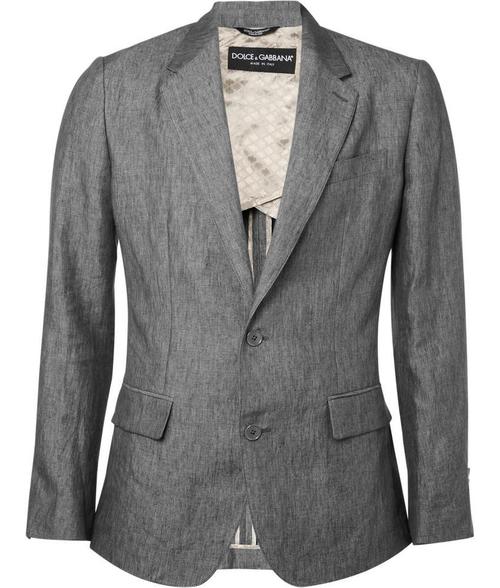 If you're lucky enough to work in an office environment that allows you to wear trainers to work, I'll bet you probably live in your Converse or Adidas Originals. Cool.
Aren't you a little bored of those yet now though? Take it up a notch, in fact, make that 20 notches and demand to be noticed in a pair of trainers by Parisian powerhouse Lanvin. What I especially like about these is that they can be worn just as well with jeans or a wool trouser or a pair of chinos. You really can't do that with a pair of Stan Smiths.
Last but not least, office designer tech-accessories.
I probably don't need to tell you that you're no longer the 'cool guy' in the office for having the only iPad. So, it's time to re-group and re-assess your next plan of attack. Style extends to all parts of your being after all, and nor should that stop at your iPad!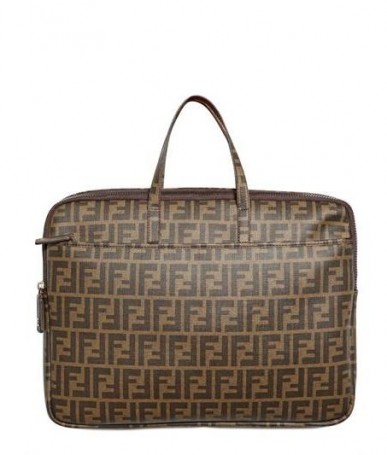 Whatever you do, don't be one those men who carries his iPad around in a 'pleather' case. It speaks volumes about a man - 'is this guy so cheap he won't buy real leather?', your colleagues mutter under their breath. I will be soon visiting Florence, Italy for a meeting with the Italian luxury boutique Luisaviaroma.
The Italians have predictably taken it to the next level with their tech-accessories, and I hear FENDI, Gucci and Salvatore Ferragamo have all sewn up the market with handsome, premium iPad and Iphone accessories this year being worn by Italy's trend setting gents to carry their office gear. Get ahead of the crowd then back in Blightly and make your colleagues envious with this waxed canvas PC bag from the new men's accessories collection by FENDI. After all, if you're a designer man you already clothe yourself in the finest Italian brands, so why not your iPad?