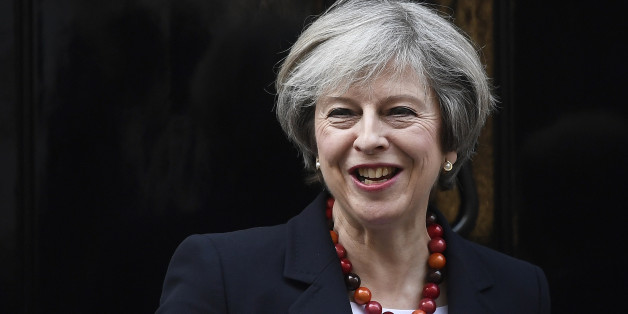 In turbulent political times it is important for governments not to neglect the fundamental needs of the infrastructure business, and to allow vital energy and industrial projects to continue.
Prime Minister May has made industrial policy a priority and created a new department for Business, Energy & Industrial Strategy (BEIS) headed by Greg Clark. His warm words on the development of the Aquind interconnector - a new underground and subsea electricity cable to provide additional power to the south of England where demand is highest - in particular highlight a deeper understanding of the importance of innovative energy projects. Mr Clark said:
"I'm pleased to see progress in the development of the Aquind interconnector project. This significant infrastructure project builds on the UK's industrial heritage and unique strengths in energy, helping lower household bills, deliver energy security and provide skilled jobs as part of our modern industrial strategy."
Interconnectors, which link the UK to energy grids in other countries, offer a cost-effective and reliable way to bridge our growing energy gap by increasing the security and diversity of energy supplies. When the Aquind interconnector, a new link between the UK and France, is completed in five years' time, it will be able to deliver up to 2GW of additional capacity to the UK grid. This is enough to power four million homes.
In the context of Brexit, it is particularly encouraging to see government and regulator support for interconnection on both sides of the Channel. Having signed a landmark agreement with the French National Transmission System Operator RTE to link an interconnector to the French grid, Aquind now has formal connection agreements in both France and the UK. Effective collaboration with the National Grid in the UK and its counterpart in France will remain key to success. We are also grateful to the French government for their support.
The fact that the Aquind interconnector is moving forward and receiving strong government backing in both France and the UK shows that cross-border projects, particularly in electricity transmission, can and do move forward despite the temporary Brexit uncertainty. Longer term, we in the business community will actively push for the UK and Europe to remain part of a single common energy market - this is important for customers and electricity users both in Britain and on the Continent.
In the UK Greg Clark's department has been overseeing the Aquind interconnector project directly and we have seen the benefits of effective cooperation. Stronger, operational links between business and government is something I've advocated for a long time, and this is an example of how collaboration can work for the good of the country. Given the success of Aquind and other new infrastructure initiatives, we should think about expanding the collaborative approach further, such as through the introduction of business ambassadors.
Such representatives could support industrial policy implementation, introduce constructive proposals to improve and fast-track the process and ensure policy is always relevant and grounded in business reality. Their work could offer valuable assistance to the Prime Minister's team in translating industrial policy into practice and helping to ensure broad support at all levels. They would also be ideally placed to explain to international partners and the global business community the new opportunities for investment and infrastructure development that open up as industrial policy is implemented. This will ultimately help address Britain's most painful long-term economic challenge - productivity - and make our goods and services with an existing reputation for quality even more competitive.
Hopefully, such business ambassadors could also inspire international entrepreneurs to invest in Britain's infrastructure and new technologies. The benefits are clear and we in the business community await closer cooperation from government at policy development level.
In the meantime, as we expect Article 50 to be triggered this month, it is great to see that real collaboration with European partners is still possible and the mutual benefits of a project like Aquind can rise above the political uncertainty.