In a world that is rapidly losing artisan craft and bespoke manufacturing, the process of creating a product is often as fascinating as the product itself. The intense and personal procedures behind handcrafting that result in a piece of couture, artwork or a hat for example, are the very essence of what is an inherently exceptional end product. The story behind it, the person who made it, the inspiration and the creative process are all as interesting (and as important) to the owner or buyer of such a product.
It was with this in mind that I set about opening not only a bricks-and-mortar retail outlet for my one-off hats and headpieces, but also a studio that would be open to and viewable by the public, to give a glimpse into what is ordinarily the hidden world behind one-off products like mine.
It had always been a dream to have my own hat shop, and to have one in London, millinery capital of the world, seemed like a fairytale. Hailing from Australia and learning my trade there, London has always been to me a millinery mecca, and to set-up shop there a fantasy of ambitious proportions. Moving to the capital did prove an excellent step for my business (which had done very well back in Australia), and even though a long-term relocation to London was always on the cards, finding the right time and space for an actual shop was a distant target.
But, strolling through one of London's most fashionable areas - the 'New River' precinct of historic Clerkenwell - almost as if it called to me I came upon a small-and-perfectly-formed, Grade II listed shop used (at the time) as a hairdressing salon. The owner had loved the place for years and was sad to go, but was leaving to fulfill a dream of her own, keen to pass the premises on to another independent business.
Admittedly, the place needed some work. The floors and fittings had seen better days but the shell was yearning for some love, yearning for someone to restore it to its former glory. And so, after months of toing and froing, 25 Arlington Way became mine. And after a new oak floor, some coats of paint, new industrial-style lights and a good clean, my shell became the perfect Hat Shop. With the addition of an antique haberdashery cabinet and an old shop counter, some vintage style mannequin heads and busts and the mountain of tools and materials from my old studio, the metamorphosis was complete.
The retail area in the front of the space works very well. Customers have the space and freedom to peruse my pieces, to try them on and to admire their adornments in the mirrors that are dotted along the walls. A comfy, upholstered armchair is available for resting the weary feet of any companion shoppers.
But, it was the studio area I was really worried about. There's no doubting the space is small. But that's ok for a millinery studio. So long as there is adequate table space for cutting fabrics and patterns and for blocking fabrics over my many wooden forms, a small space can work quite well. In fact, often a small space with fabric and feathers and veiling and hat blocks all crammed in, is far more conducive to creative brilliance and far more atmospheric than a larger, less cozy studio. No, it wasn't the size I was worried about. It was about the VIBE. For it is all about the vibe when it comes to a successful studio. Never underestimate how crucial mood/vibe/feel is to any artist - if it doesn't feel right, it just isn't going to happen. So it was with slight apprehension I sat down to my first day at work in the new space. Yes it looks cool - atmospheric and industrial, heritage meets contemporary - but is it going to work?
Turns out, the answer is a resounding YES.
It turns out that all the love I put in to the building, and all the love it has given me back has combined to produce a space that just feels good. And although the completion of the space at the very end of 2013 has only meant that I've pottered around on some individual pieces (rather than embark on the next big collection), the space feels right. Either in silence, or with music blaring, the place has good juju, a calm, a comfortable vibe that I suspect is a result of not only my hard work, but of the spirit left behind by a variety of independent business and the hard-working, creative individuals who have graced its doorstep and worked within its walls since it was built so many years ago.
So, now, it's 2014. My dream shop/studio is a reality and it's all ahead full for an exciting new year. A new collection is brewing, and the piles of fabrics, beads and feathers that are already cluttering my workbench are screaming at me to adorn some heads.
Right. Back to work.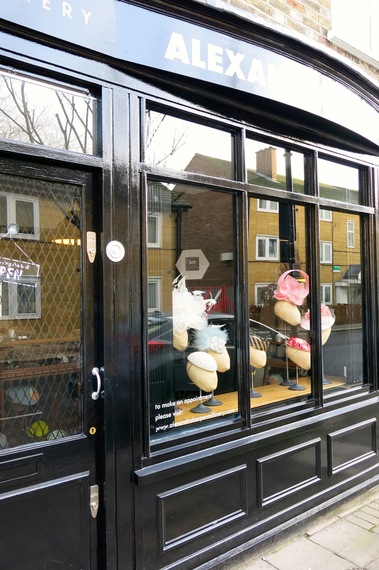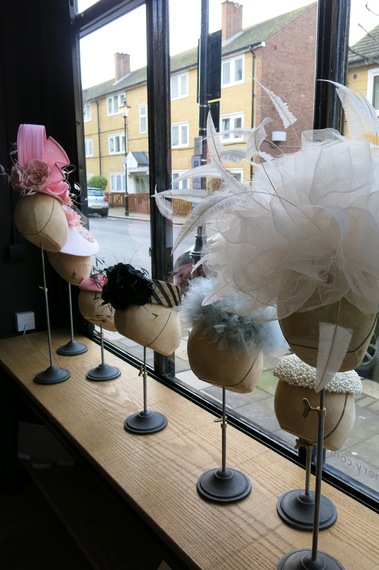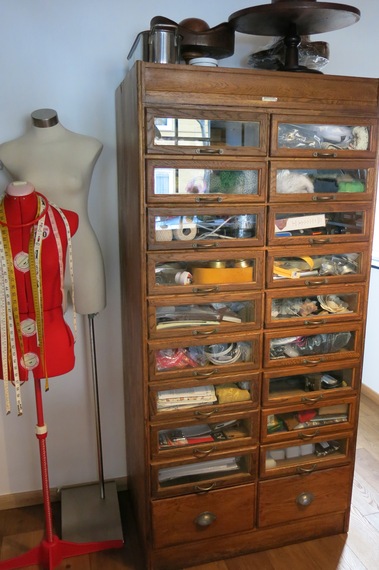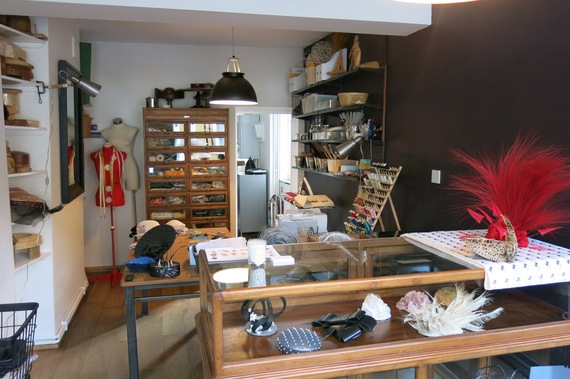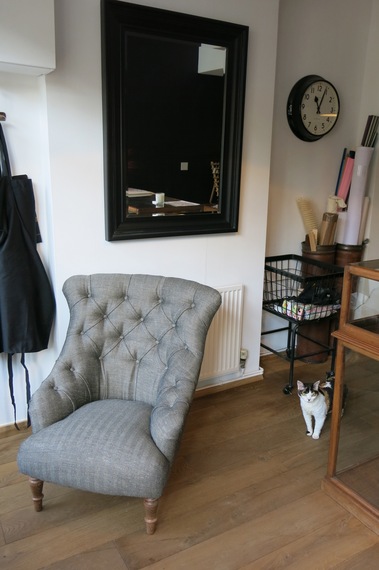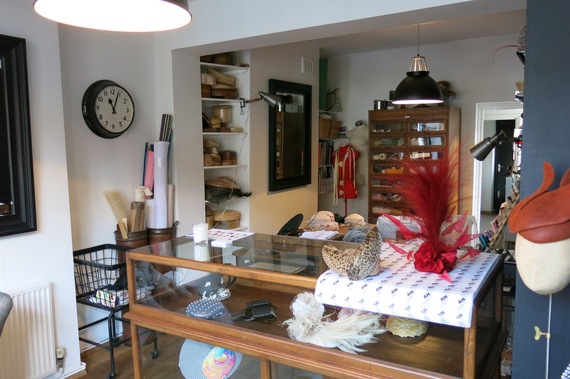 The Alexandra Harper Millinery Shop/Studio is now open for business at
25 Arlington Way, London, EC1R 1UY.
For more information, please visit www.alexandraharpermillinery.com/visit-the-studio/.
For details about the 2014 Shop/Studio Open Day launch event, please email contact@alexandraharpermillinery.com.