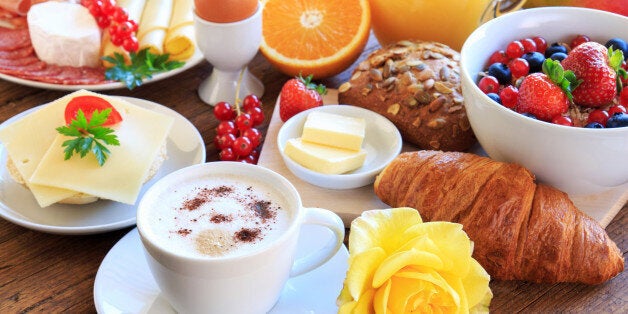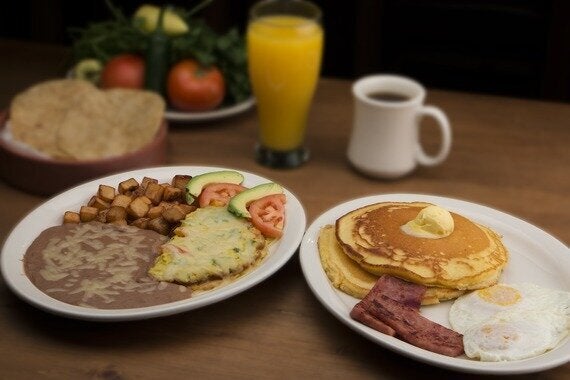 One of my favourite quotes from Seinfeld:
"So what's the deal with brunch? I mean if it's a combination of breakfast and lunch, how come there's no lupper or no linner?"
What is about that heady combination of quintessentially breakfast food, eaten close to lunchtime (but not actually at lunchtime), that makes one feel quite so cosmopolitan? Is it because breakfast (the most neglected meal of the day) has the most tempting offerings which the majority of us forgo, choosing instead a quick slice of toast and a cup of tea before dashing out of the door?
Or is the idea of eating breakfast past 9am just so unfathomable that it has to be dressed up and presented under another guise? Could it be that lunch food and supper food are interchangeable and so there is really no need for a 'lupper', but rather than miss out on breakfast all together we've simply merged them all together under the same banner and called it brunch? Thereby allowing you to eat what ever it is you want: a full fry, those waffles with whipped cream and bacon, or that double cheeseburger and fries (all washed down with a glass of something alcoholic) safe in the knowledge that nobody is judging you?
Hold on, can it really be that obvious? I put it to you: is brunch popular simply because it is a socially acceptable way to drink before noon? Not just any drinking mind you (I believe it is still frowned upon to order a pint of beer at 11am with your huevos rancheros). No, you have to ease into it with a cocktail, and not just any cocktail either (this is sunday morning after all). I'm talking about the bellini (the mimosa or the bloody mary work too) - tell me, what other beverage pairs so magnificently with a sweetcorn fritter and smashed avocado on toast?
In fact when Giuseppe Cipriani created the bellini in Harry's Bar in Venice, pre-World War Two, it fast became THE go to drink for the early hours of the day - and for good reason. I've gone one better for you however, than just being allowed to drink before noon: some great folks in some top notch eateries in London have actually created the most gloriously enticing version of 'brunch' that I have ever come across - the Bellini Brunch. I kid you not, it's an actual thing. Where can one go to partake in this magical experience?
Here are three places to start you off:
-Bourne and Hollingsworth Buildings Restaurant (Clerkenwell): they offer the friendly service of a members club, just without the fees, and the option to go bottomless on your bellinis.
-M Victoria St (Victoria): they don't have a 'kicking you out' time, what they do have is a brunch with never ending bellinis (£32.50pp).
-Hush (Mayfair): Tucked away in a hidden corner of Mayfair is this glorious venue - 3 courses from their lunch menu with unlimited bellinis (£45pp), you're welcome.
I'm fairly confident I'm not going to find a satisfactory answer to my burning question and instead I'm going to be left pondering so much more than just the meaning of brunch when this is all over, but I tell you what, eating and drinking my way down the rabbit hole is not a bad place to start!