Novel Beings is an agency representing 'conscious' creatives in the fashion, beauty and advertising industries. The Novel team and myself have put together a list of innovative, sustainable beauty, fashion and lifestyle products that have got us all hot under the collar for Christmas.
'Say My Name' Beanie by Wool and the Gang - £49
Wool and The Gang, 'Say My Name' Beanie', provide everything that you need to create your very own beanie. It comes in a variety of colours and is so easy that even a beginner can give it a go.
If you're worried that you might get stuck than their website is full of tutorials to get you started.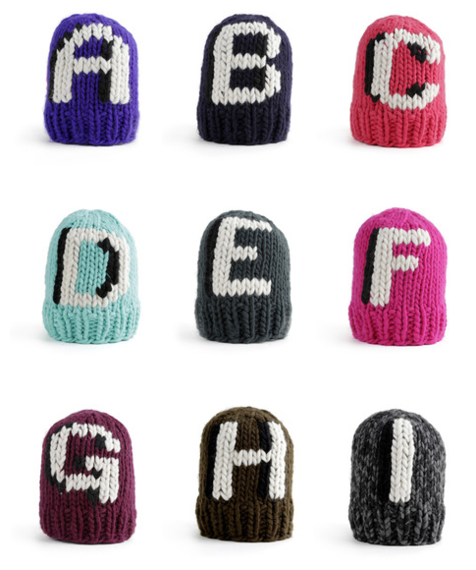 Available at Wool And the Gang.com.
Cushions from Fine Cell Work - From £40
Fine Cell Work's wonderfully intricate products are crafted by prisoners, allowing them to serve out their time in a dignified way whilst learning a skill, earning some money and creating some truly beautiful soft furnishings.
With collections ranging from 'Great Britain', 'Tattoo Art' and 'Nature', there really is something for everyone. I love the graphic 'Love Hand' cushion £50, designed by Illustrator Daisy De Villeneuve. The Pentreath & Hall's Tetrahedron' design, based on stone floor and marble patterns by the great 18th century designer Batty Langley is guaranteed to smarten up any sofa. Or if you really want to splash out, the latest edition to their collection is the Pineapple at £165. Designed after Christopher Columbus brought the fruit to England in 1493, the exotic pineapple became known as a sign of luxury and welcome.
They also make embroidered lavender bags from £10 and from about £150 you could even commission a patchwork quilt!

Available at Fine Cell Work.
Eau good water filter bottle by Black and Blum - £14.95
Utilising an ancient Japanese technique to filter water, the Black and Blum good water filter bottle contains a stick of Binchotan active charcoal. This balances the PH, reduces chlorine and mineralised water. Portable and most importantly, re-useable, this innovative bottle will help save the planet from our plastic purchases whilst out and about.
The charcoal filters last up to 3 months of daily use, after which time you simply boil the charcoal for 10 minutes and let it dry in sunlight over night, which will extend its life for a further 3 months! Now that's a gift that keeps on giving.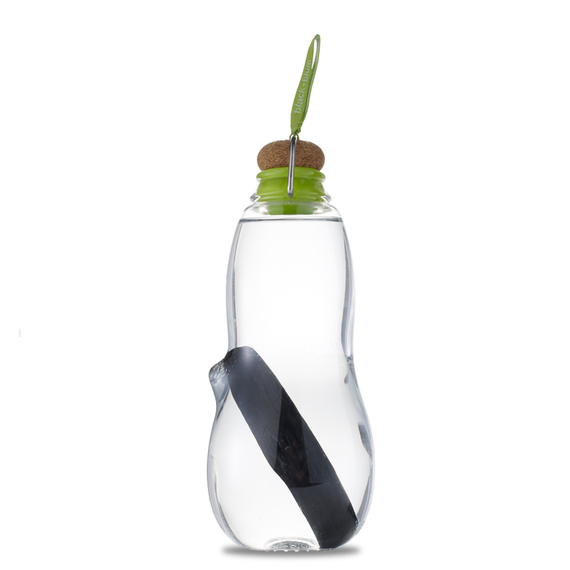 Available at Selfridges.
The Jet Set Weekender From Aurelia - £10
This award winning, anti ageing British skincare brand is formulated with 100% pure Bio Organic botanicals and works wonders on your skin!
Bursting with Aurelia's beautiful, probiotic-rich products, it serves as a great introduction to the brand and is packaged up in reusable amber glass pots.
So once you're finished with the product you can get your up-cycle on!
Why not try potting a mini succulent or fill the pots with some homemade soya wax candles? We certainly will!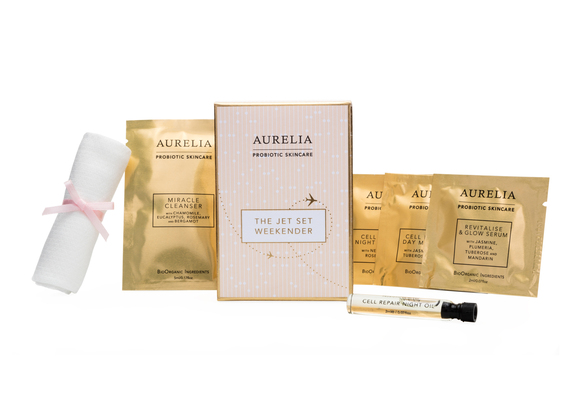 Available at Cult Beauty.co.uk.
A New Way of Seeing: The Inspirational Power of Pattern by Patternity - £30
A must have present for those with a creative curious mind, PATTERNITY: A New Way of Seeing, is the first book from 'cult pattern pioneers' Patternity.
Packed full with rich images of the beautiful, striking and sublime patterns that make up our world, this visual feast is one inspiring gift for fashion, photography and nature lovers alike.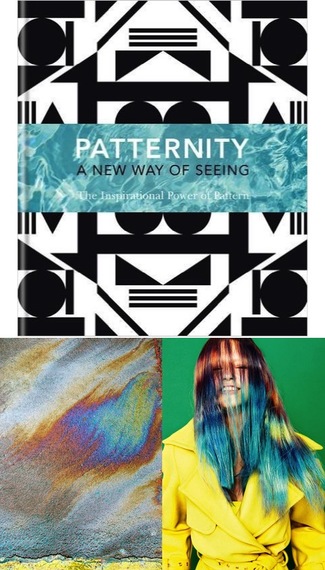 Buy direct from their website.
iPad Case by Elvis and Kresse - £70
Celebrating their 10th anniversary this year, British brand Elvis & Kresse breath new life into decommissioned fire hoses, crafting stylish bags, wallets and accessories and keeping these heroic workhorses out of landfill. Not only to they look good but also by the nature of the material they are ridiculously durable, making Elvis & Kresse a perfect gift for anyone constantly on the go. We love the iPad case, £70, which is incredibly hard wearing. There is also a laptop case for £80.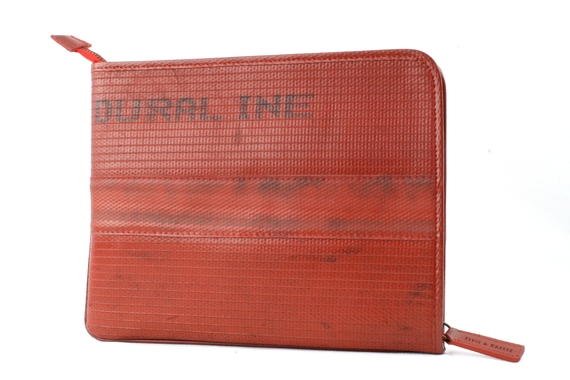 Or for a more unusual gift, how about the below Torpedo Cufflinks, £46, available plain or personalised with up to 4 letters.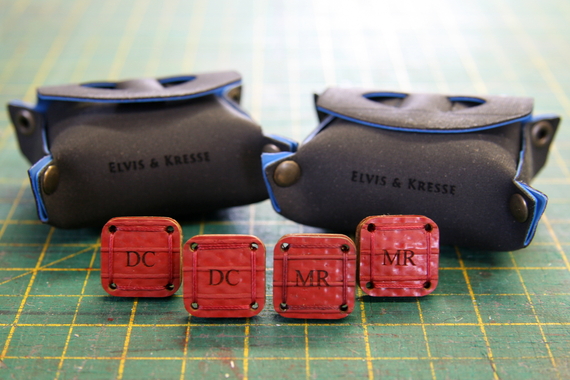 Not just a pretty face, Elvis & Kresse re-distributes up to 50% of profits to charities and projects related to the unique materials they reclaim.
Available from their website.
'She Came to Stay' by Edition Perfumes - £100
A limited edition perfume from the East End Studio of perfumer Timothy Han, 'She Came to Stay' is a unisex perfume Inspired by the novel of the same name written by Simone de Beauvoir in 1943.
With deep woody notes of labdanum, patchouli and oakmoss, this Tatler award winnings fragrance 'quickly transcends into an ephemeral dreamlike forest of cedarwood and vetiver before finally opening into a lightness edged with a touch of basil and lemon'. Delicious! Each perfume comes with a limited edition artwork on vinyl by self-taught artist Kirtland Ash. Ash produced a limited run of 100 prints for each design, so every box comes stamped, telling you which number bottle and print you own.
Personally, we love Edition Perfumes because they only use 100% natural ingredients which are blended into an organic base to create a purer fragrance, and the company are making continued steps improve their sustainable status.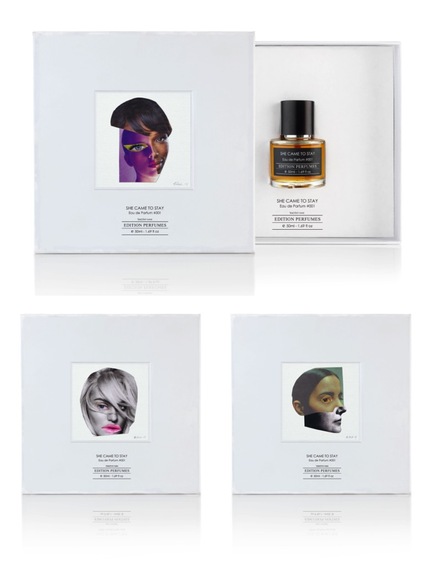 Available at Being Content.com.
\Hand Embroidered Jumper and Cashmere Socks by Lowie - £275
We love a big jumper to snuggle up in over winter and it doesn't get much better than this beautiful hand embroidered jumper from Lowie. Made from virgin lambs wool and hand embroidered in their London studio, each is made to order so order early to allow a week for completion. Pair with their cashmere fairisle socks for maximum cosiness!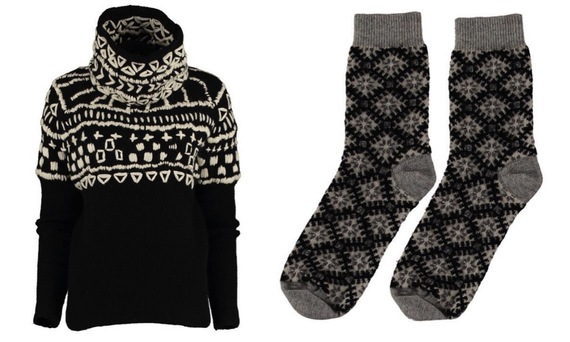 Buy online from Lowie or in their South London shop.
Pet Collars by Hiro+Wolf - From £15
Named eponymously after their pets, this wonderful East London brand make elegant ethical jewellery and accessories for owners and pets alike. Hiro + Wolf is the sustainable gift for the pet or pet lover in your life this Christmas.
Our favourites are, the super cool Turquoise Neon Cat Collar (£15), designed by renowned graphic artist Kate Moross, it's made in England, lined with a soft velveteen and fitted with an elastic safety strip for cats that like to climb trees; and for dogs the Inca Pink Hound Collar (£35), has been designed especially for hounds and is so elegant we rather fancy one ourselves!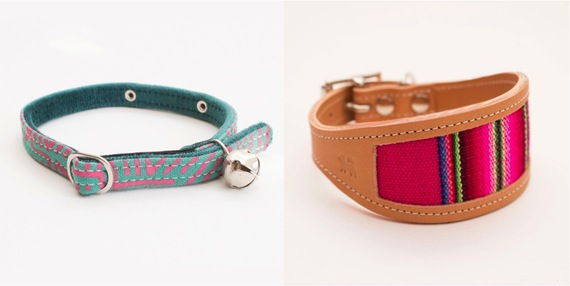 Word has it that this is exactly what the kids down on Broadway Market are buying them for! We'd wear ours with a white shirt and a beautiful Hiro+Wolf Ring.
For dogs you can pair with their Inca Dog Leads (£40).
Available at Hiro+Wolf.com.
Veja Trainers - from £85
These super stylish trainers from French brand Veja are made from wild rubber sourced in the Amazon, locally sourced organic cotton and low chrome leather which reduces the environmental impact on the areas surrounding their factory in Brazil, where all their shoes are manufactured.
Their French distribution centre employs people who are being reintegrated into society and in their own words they "try to offer a different vision which combines fair trade and ecology and links together economy, social initiatives and the environment." They also have a totally vegan range, oh and their designs are awesome!
We're big fans of the Women's Arcade Grafite Copper Sneakers (£85) at The Acey and the Men's Memory Derlon (£88) at Veja.com.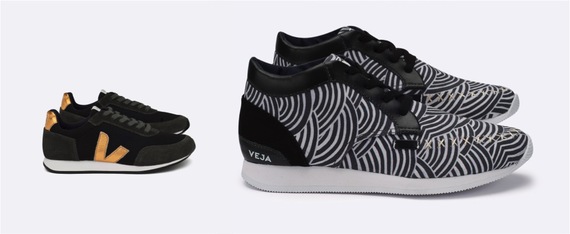 Organic Cotton Socks by Minga Berlin - £11
If you're going to give him socks this Christmas, then make sure it really is a standout pair, like this vibrant harlequin collection by Minga Berlin.
Made from organic cotton and manufactured to GOTS standard throughout the production chain, they are produced by third generation family business in Turkey.
Available in plain or print, the Picnic Anarchy style is our favourite. Buy from Cock and Bull Menswear, online or in their East London Store.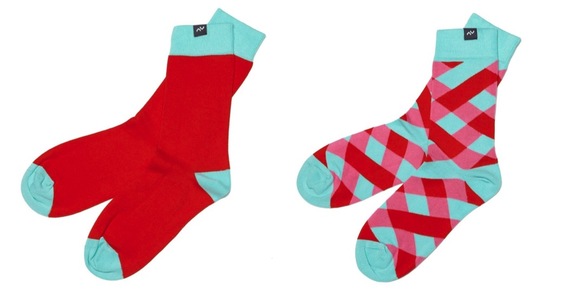 OXFAM Unwrapped - From £5
Feeling like you have everything you need this Christmas? Then why don't you pay it forward to someone less fortunate?
Oxfam Unwrapped - Great Gifts That Change Lives, include £7 to feed a family in a time of crisis, to £10 to provide safe drinking water for 10 people, up to £17 that enables girls who are missing out on an education, the chance to go to school.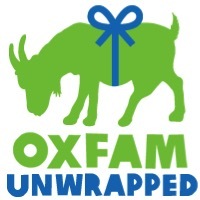 Powerful stuff. Surely the real gift of giving doesn't get any better than this. Give online at Oxfam Unwrapped.