Novel Beings is a sustainable styling agency, representing creatives in fashion, beauty, food and advertising.
We've rounded up some of our favourite conscious gift ideas to inspire you this Christmas. From stocking fillers through to the main event, we've got you covered. And to make things even easier, the majority of offerings are unisex. Enjoy!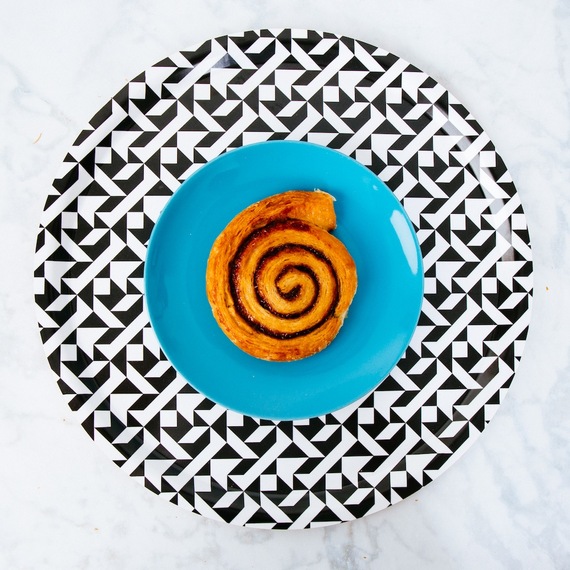 Black Triangle Tray by MAiK London
£38, available at MAiK London
MAiK London is a brand dedicated to supporting Makers who give back to their local community. And they make gorgeous graphic homeware.
We love their trays. Made from birch wood in a small family run factory on an island, east of Sweden. Each tray is made in the traditional way by laying birch veneer. All wood is sourced from FSC or PEFC suppliers that cultivate forests responsibly. The pattern is effortlessly modern, stylish, and helpfully unisex and will brighten up the dullest of mornings.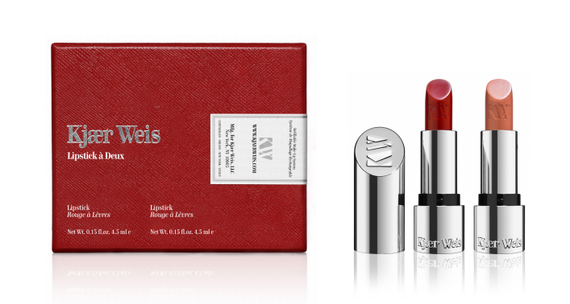 Lipstick à Deux - The Gift Set by Kjaer Weis
£72, available at Content Beauty
Literally all your lipstick needs in one box. Featuring KW Red, a timeless burst of crimson, and Brilliant, a versatile, apricot-tinged nude, this smart gift has it covered. Content Beauty, we could kiss you!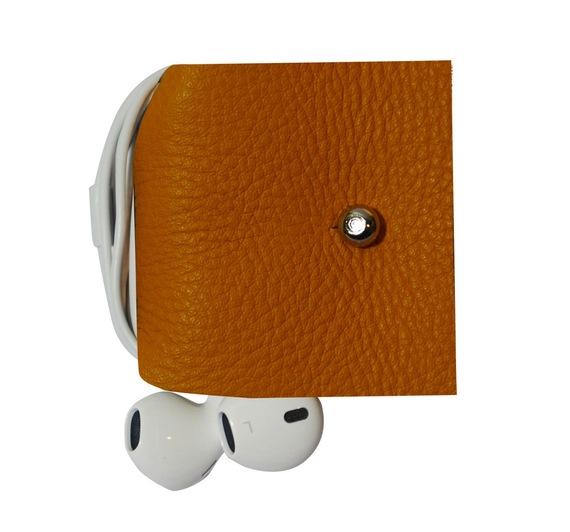 Headphone Holder by Kate Sheridan
£6.50, available at Kate Sheridan
Trying to untangle your headphones! Surely one of modern life's more frustrating, first world problems. Luckily the good folk at Kate Sheridan are one step ahead. This fab little headphone holder, hand crafted in their east London workshop from veg tan leather, is designed to keep unruly cables in order.
Comes in a festive Silver or Gold, but we rather like the Mustard.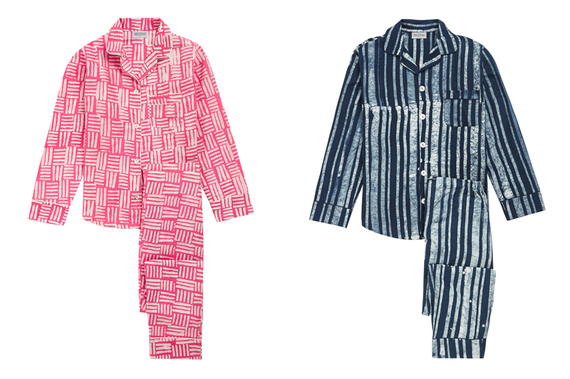 Men's and Women's Pajamas by Tales of Threads
£165 for Men and £145 for Women, available at Tales of Threads
Pajamas, a classic Christmas present if ever there was one. And we've found you the perfect pair at Tale of Threads. This elegant brand, of ethically produced sleepwear, major in fun, colourful prints. We love the His and Hers Pineapples, and you can also opt to have them monogramed. Bedtime just got a lot more chic.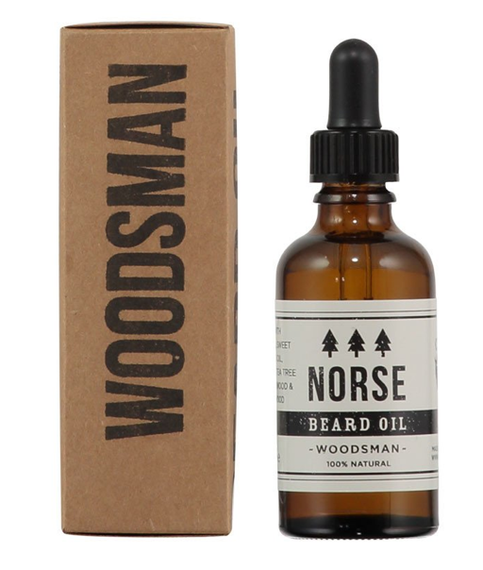 Beard Oil by Norse Woodsman
£16 available at Lowie
Backed full of Jojoba and Sweet Almond Oil, this powerful little product will tame and soften your beard and leave it smelling great too. You can also use it as a skin moisturizer for those beard free days. We hear Brad Pitt is a fan. What else do you need to know!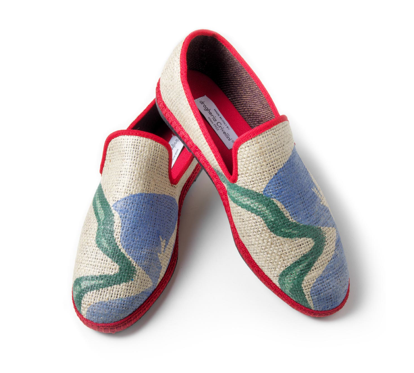 The House Shoe by Drogheria Crivellini
To Order at Drogheria Crivellini
We love the revival of a classic and Drogheria Crivellini's revamp of the traditional 'Furlane' shoe has captured our hearts. Traditionally made in the Friuli region of Italy with discarded fabrics like jute sacks for the uppers and bicycle tires for the soles. Drogheria Crivellini, have introduced cool collaborations with international artists, whilst still maintaining the artisanal quality of the original shoe.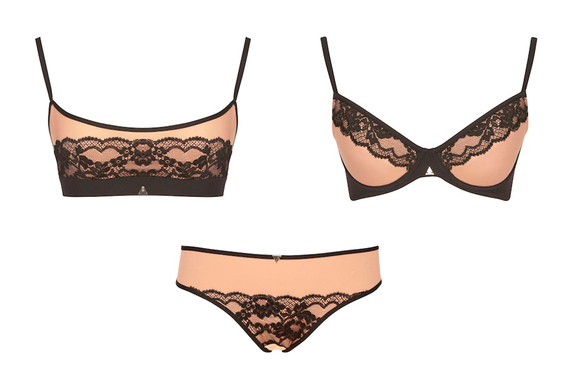 'Can't Explain' Bra and Brief by Beija Flor
£50 - £60 for the Bra and £25 for the Brief, available at Beija Flor
Beija Flor is a lingerie brand with a difference. Designed with a bounty of bosoms in mind, the bras are cleverly crafted in three different styles, ensuring that whatever your cup size, you can find the right fit, without missing out on the style you like. "Whether it's little limes, medium mangos or massive melons, Beija Flor design one that right for you". Deliciously fruity!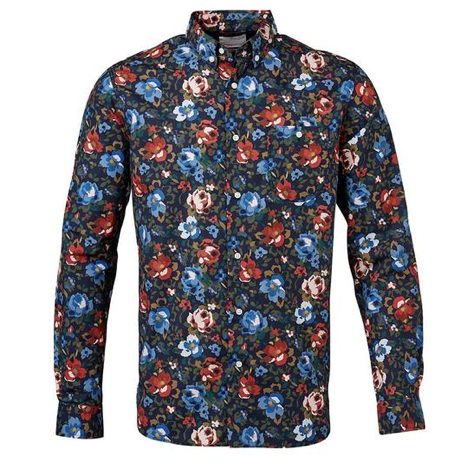 Poplin Rose Print Shirt, by Knowledge Cotton Apparel
£85 at Brothers We Stand
Danish Menswear brand, Knowledge Cotton Apparel, know their stuff. Mixing cutting edge technology, organic cotton and dreamy prints, this shirt is guaranteed to get you a snog under the mistletoe.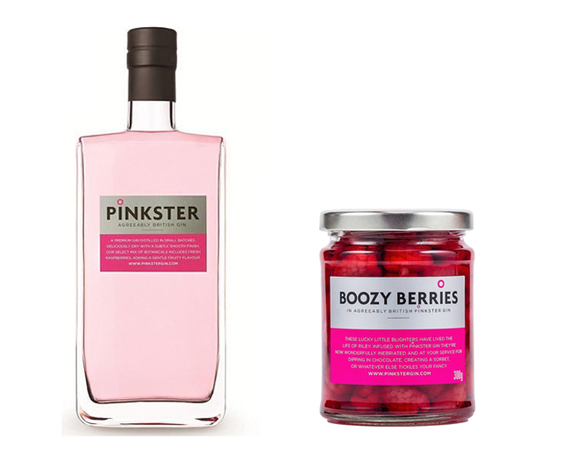 Gin and Boozy Berries, by Pinksters
£33 for a 70cl bottle and £6 for a jar of berries, available at Pinksters
British gin brand Pinksters, get's it's glorious pink colour and delicious flavour from fresh raspberries, gown locally to their Cambridge HQ. Those very berries are then packaged up and sold as Boozy Berries, to accompany your Gin cocktail or even spice up a cheese plate. The prefect gift for the budding mixologist in your life.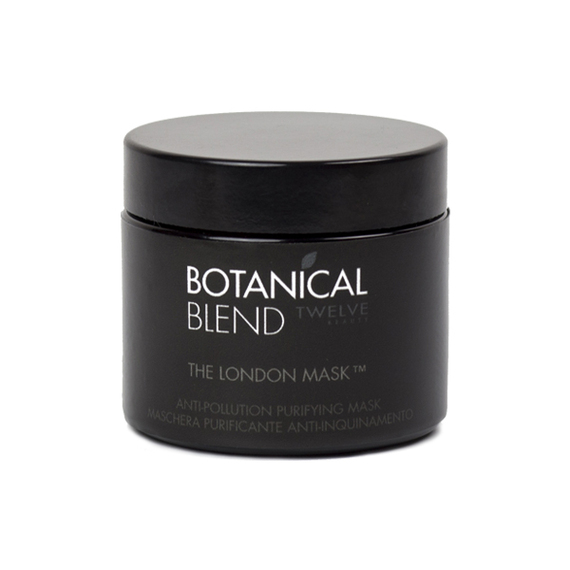 The London Mask by Twelve Beauty
£86, available at Twelve Beauty
Darn pollution, it has to rank up there with every city dwellers least favourite parts of the urban experience. Fortunately Twelve Beauty founder, Pedro Catalá, has come to the rescue and developed The London Mask. Designed to eliminate toxins and repair damage caused by air pollution, this organic mask will leave your skin feeling soothed and softened. The morning commute will feel a million miles away.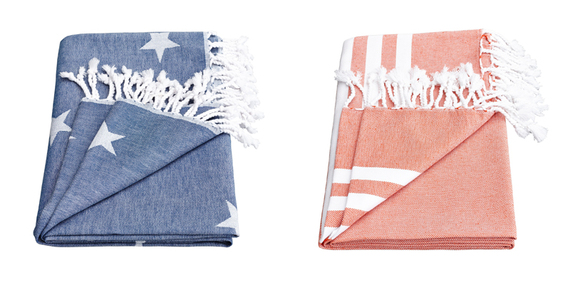 Hammam Bath Towels by Hammam Havlu
£25, available at Hammam Havlu
What do you get the friend who has everything? How about a towel from the UK's first dedicated ethical, Hammam towel brand! Crafted using traditional techniques, these super lightweight towels are incredibly versatile. And can be used for the beach, as a picnic blanket, to take to the gym or even as a baby blanket. Personally we think they are too pretty to be destined for the bathroom floor and will be wearing ours out as scarves.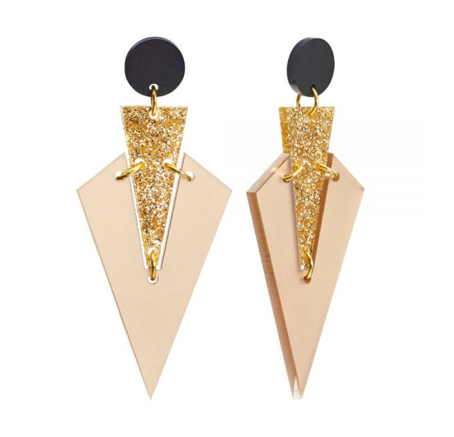 Art Deco Drops in Nude by Toolally
£50, available at Toolally
Hand made at Toolally's studio in Yorkshire, these perfect Perspex earrings combine designer, Mags Walker's love of art deco with a healthy dash of disco for a result that is positively festive. Perfect for a glamorous, mind you, we'd wear ours during the day too.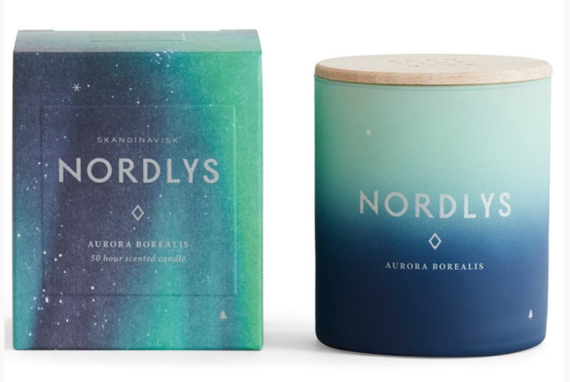 The Nordlys Candle by Skandinavisk
£29.50, available at The Keep Boutique
NORDLYS [NOR-LUCE], Norwegian for 'northern light'.
One of nature's seven wonders, the Northern Lights' magical, colourful displays are enchanting and humbling in equal measure. Now you can beckon some of their majesty into your own home.
Made from a blend of perfume and vegetable wax with a 100% cotton wick and engraved Beachwood lid. Hand-poured into a painted glass votive, it will burn for up to 50 hours.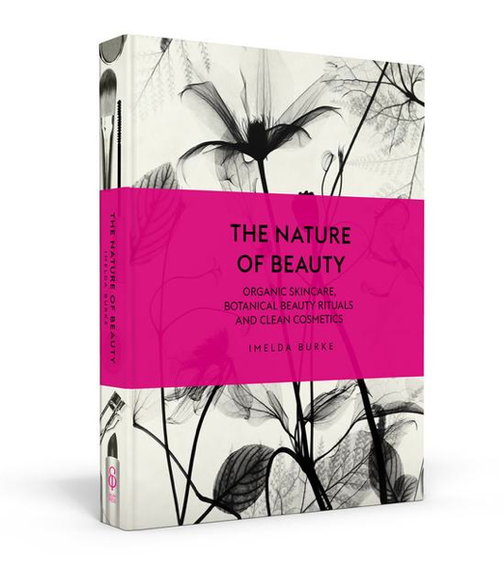 The Nature of Beauty by Imelda Burke
£19.99, available at Content Beauty
Compiled by Content beauty founder, Imelda Burke, The Nature of Beauty is bursting with tips, tricks and insider knowledge that Burke has amassed over the last 9 years. It's the definitive guide to a new generation of natural beauty, skincare and makeup. As Burke herself says, "It's the book I wish was around when I first wanted to make the switch to natural and organic beauty 17 years ago and is an introduction to both natural products and taking care of your skin."
What more could a beauty lover want?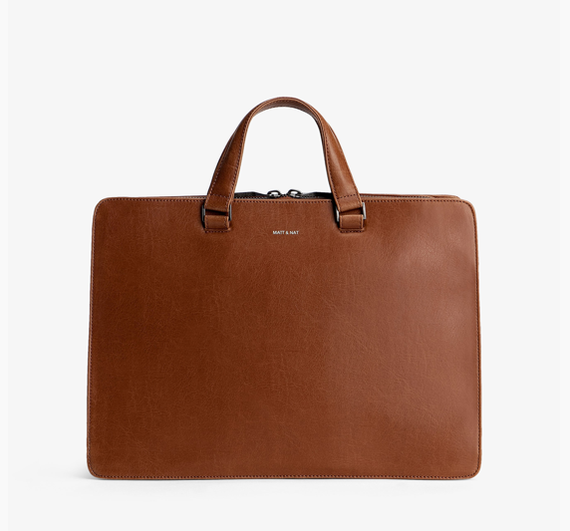 David Briefcase by Matt and Nat
£135, available at The Keep Boutique
An oldie but a goodie, the classic briefcase has been given the streamline Matt and Nat, treatment. Also comes with a cross body strap and is roomy enough for a 13" laptop. As with all Matt and Nat products, this little beauty is made with vegan leather and lined with their trademark recycled plastic bottle lining. Recycling has never looked so good.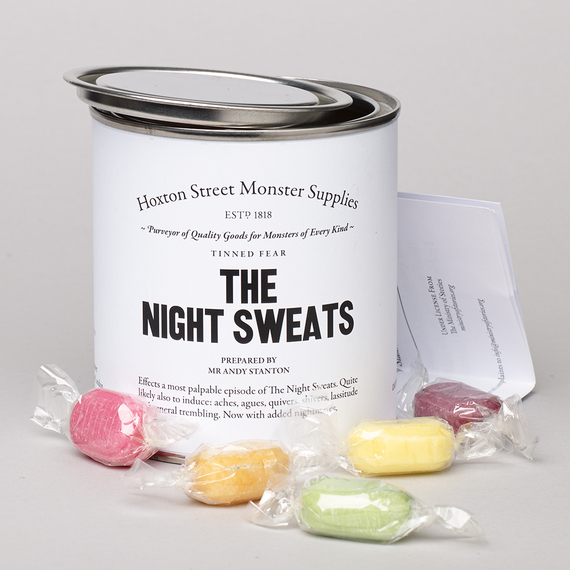 The Night Sweats by Hoxton Street Monsters Supplies
£8, available at Hoxton Street Monsters Supplies
And finally, what with 2016 being quite the year of frights, we are loving the Tinned Fear range from Hoxton Street Monsters Supplies.
London's, and quite possibly the world's, only purveyor of quality goods for monsters of every kind; their Night Sweats are quite likely to induce aches, agues, quivers, shivers, lassitude and general trembling. Now with added nightmares. Contains sweets and a poem by Andy Stanton.
The perfect gift for your little monsters, or your great ghouls, still suffering from the horror that is Brexit. At least these Night Sweats taste sweet.... or do they?
This post has been published on The Huffington Post's blogging platform. The views and opinions expressed in this blog are those of the author and should not be taken as those of The Huffington Post. The Huffington Post does not allow bloggers to acquire products, access or accommodation for review in the site's name.