The dining room is one of those spaces that was once at the height of fashion and a total necessity in a home. Nowadays, unfortunately, it has been downgraded, and is a room that is only considered when there is enough space to play with. The shrinking size of our homes is to blame, as is a greater focus on open plan kitchens and living rooms. This has meant that the ever important dining room is starting to become obsolete: a crying shame to anyone who is a great entertainer, and who loves having the distinction between formal and everyday life. The back story of the dining room is unique - in British history it was once named the "Great Hall", and was the room reserved for great feasts and celebrations for a huge number of guests. Then, after some time, a more intimate dining experience became favourable, and the separate "Parlour" room was designed. This is the same space that we now refer to in modern terms as the dining room.
It's a fond childhood memory when the prized silverware or china came down from the cupboard, and the long white tablecloth was laid out on the dining room table. This meant that the house was about to be filled with good food and cheer, and that a special treat was about to take place. Sentiments aside, the following design factors should be considered to create the perfect dining room experience for both host and guest:
Clearly define the theme or style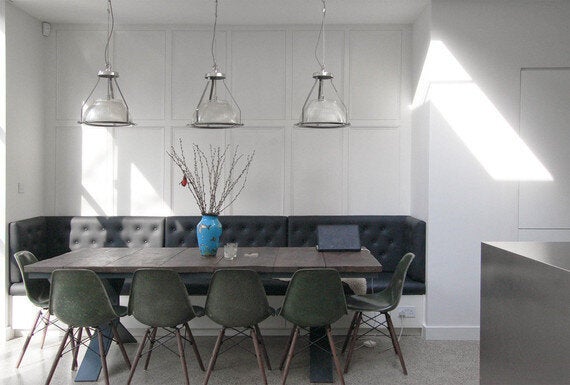 Credit: Emmett Russell Architects
The first step to planning the perfect dining room is to clearly define the style or theme you wish to work with. If you're confused, the worst thing you can do is try to merge a whole score of different themes together and hope for the best. If a rustic style dining room is the apple of your eye, make sure you carefully research what constitutes a rustic theme, and ensure that each piece of furniture or decoration added balances the scene you are creating. There's nothing worse than a hodgepodge room that will only confuse guests instead of making them feel welcome.
Consider the spatial layout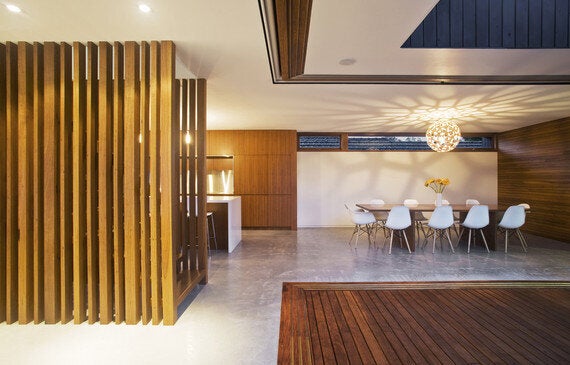 I cannot stress enough the importance of spatial layout. By taking the time to draw your room to scale, either alone or with the help of a professional, you will save yourself hundreds, perhaps even thousands of dollars worth of mistakes. Don't buy furniture on a whim, write down the dimensions and draw in where the piece will go and see how it will work in relationship to the other elements. You need to make sure there is enough room for guests to circulate the space; there is nothing worse than having to squeeze past various bits of furniture to get to your seat, or having to worry about backing your chair into a wall or expensive cabinet. There may be a point that you will have to concede and say, it simply doesn't fit.
Relationship between kitchen and dining room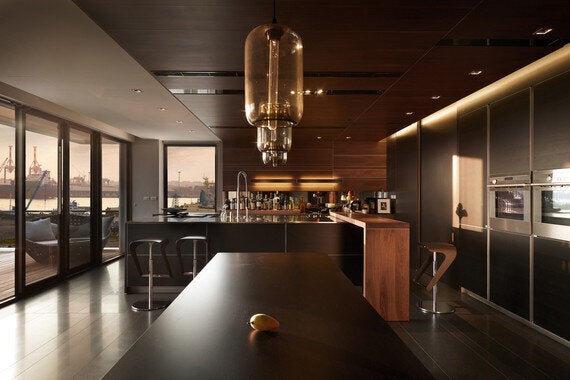 Credit: Leicht Kuechen Ag
There is a reason that most dining rooms are designed in such close proximity to the kitchen. Not only does it allow for ease of transportation of food from one room to another, but it also creates a visual language between two rooms which are all about food, drink and nourishing your body. It became a trend in restaurant design to have kitchens made of glass, and completely visible to the dining public. This creates a dialogue between the rooms, as well as opens up the spaces to make them feel open-planned and spacious. Separating the spaces with accordion doors means that the dining table can be used as another work surface if you choose to use it only during more formal occasions.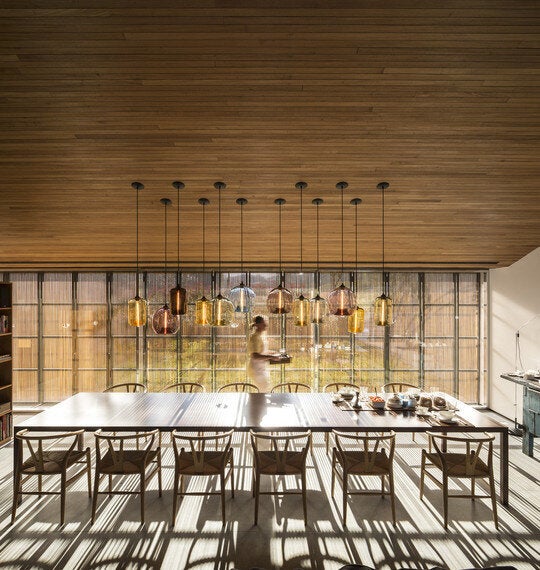 The range of dining room chairs and tables on the market these days is astounding. From armchairs to banquettes, to skeletal modern stools, the choice is seemingly endless. You must consider the shape of the table too. Do the dimensions of your room support round, square or rectangle? If you are a frequent entertainer, perhaps an extendible table suits your needs better than fixed length? Make sure the relationship between the chairs and table works. Ensure that they are comfortable in terms of height and width when seated at the table - you don't want your guests to feel awkward or uncomfortable as they eat. Are arms on the chairs annoying when trying to cut into meat, or are the backs to tall, short or thin? What may look good may not necessarily be the best option. So pull up a chair yourself, and see how you would feel if you were to sit there for hours on end.
Lighting: Artificial vs. natural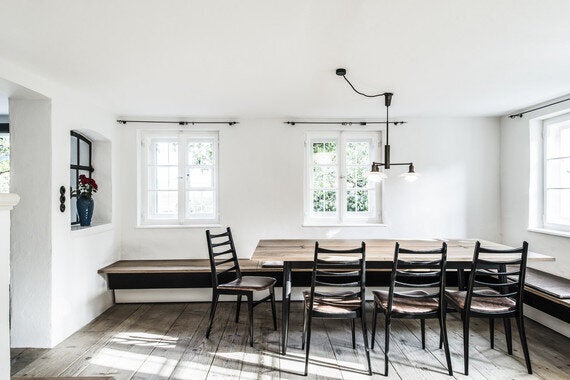 Credit: Buero Philipp Moeller
Lighting is a crucial factor to consider in a dining room as it either makes or breaks the ambience. Installing lighting with a dimmer function is a great idea, it means you can create a whole score of different conditions based on the purpose of the meal or mood. The latest design craze is low hung chandeliers or light fixtures above the table - either end of the scale creating a different look. For an elegant experience, a crystal chandelier creates an illusion of grandeur and higher ceilings, whereas the low slung, industrial style modern lamps create a more intimate and focused attention on the table. Think about the colour of the bulbs too, if you want a warm atmosphere in a classic or country themed room, opt for bulbs that throw a yellow hue. Otherwise, choose the stark white bulbs that can give off a blue tinged luminance.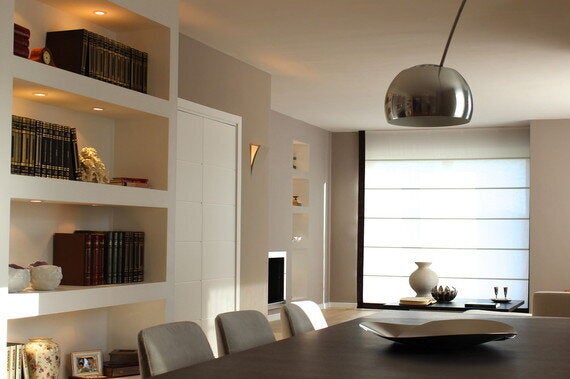 Credit: Ernesto Fusco Interior Designer
Storage, while it may not be at the forefront of your mind, is actually a very important aspect to consider. Where else can you store your fine china, glassware, serving platters, cutlery, napkins and celebratory table decorations? Sure, you can rely on your kitchen cabinets to store such things, but as seasoned entertainers, it is important that you invest in two different types of table settings so you can easily distinguish between everyday and special occasions.
To conclude, consider these words from English writer Virginia Woolf - "One cannot think well, love well, sleep well, if one has not dined well."
Related