When you think about a dressing room or walk-in-wardrobe, your mind automatically wanders to the luxurious walk-in monstrosities of rich celebrities. Colour coordinated and precisely laid out, these cupboards are a dream come true for fashionistas and homeowners alike. Who would pass up the opportunity to have rows of jewellery, expensive gowns and designer clothes lined up at your disposal? I certainly wouldn't say no!
Whatever your needs or objective may be, whether it is to house a growing collection of clothes or for space saving reasons, in this post, I am going to explore five incredible examples of dressing room ideas. These designs cover furniture, mirrors and clever hanging tips to ensure you have the most aesthetically pleasing and functional dressing room out there!
Style 1. A room with a view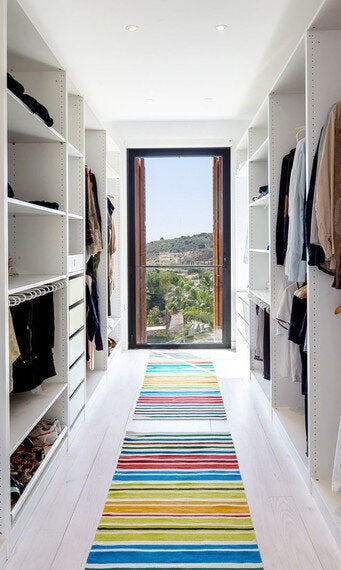 Credit: 08023 Architecture Design Ideas
Good lighting is a really important factor in a successfully designed dressing room. After all, the most honest and realistic way to view your outfit is of course, in natural light. If you are lucky, you might even have a stunning landscape at your disposal. If that's the case, take advantage of the view, and let nature help inspire your outfit choices. The direction of this dressing room is simple - rows of shelves and hanging units have been selected in white, keeping the colour scheme muted and subdued. This has allowed other aspects to take centre stage, such as the multi-coloured Mediterranean style carpet runner.
Style 2. Small space, big impact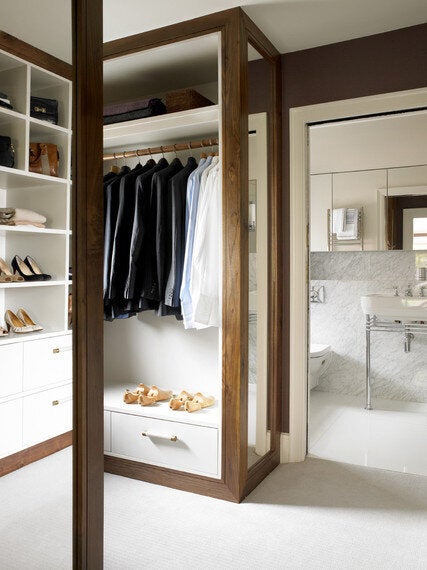 If the available space in your home or apartment is limited, but you still desire a well-organised and exceptionally planned dressing room, it is definitely possible nowadays to have both. In fact, it often happens that these well-thought out spaces turn out better than those who have an excess of space to utilise. If this is the case for you, try to implement as many hanging racks and drawers as you possibly can, allowing the areas that are on show to stay neat and tidy. Think about the clothing and accessories that you do have; perhaps you want some items on display more than others? If that's the case, be fastidious about what you own. Donate items to the poor that you haven't worn in years, and keep those items that are regularly on rotation.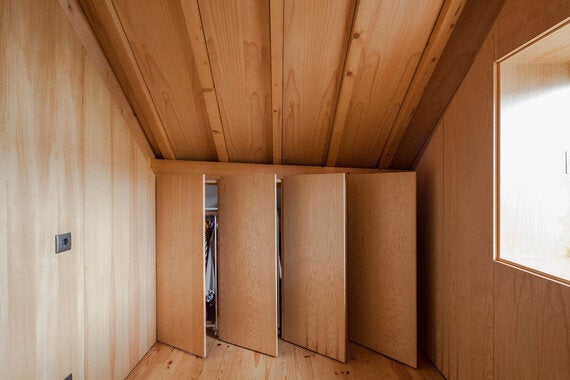 Credit: Tiago Do Vale Arquitectos
For those who want something a little out of the ordinary, perhaps erring on the side of super sleek and modern, you cannot go past a dressing room that hides everything neatly away behind some stunningly crafted doors. Blending in with the wood on the floor, walls and ceiling, this large wardrobe is practically hidden from view - had you not known it was there before! A great option for those who are devoted to minimalism, in which case, the clean lines and raw material finishes need to remain undisturbed. But you can just imagine, when the time comes to get ready, that all the doors open up to reveal a treasure trove of goodness.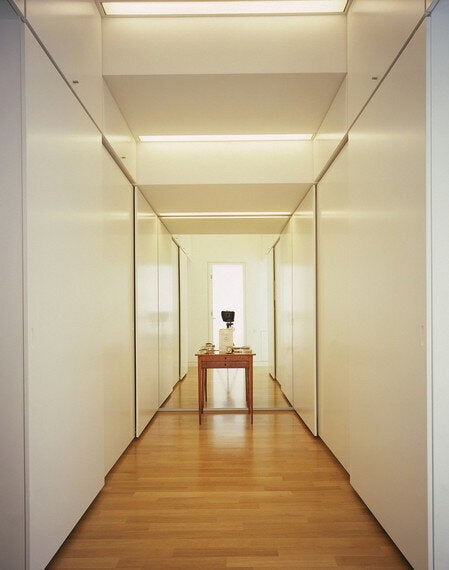 Credit: Katja Loewer Architekten
Since a dressing room allows us to indulge in a little bit of vanity, a big mirror is essential. Again, the contents of the walk-in wardrobe are hidden, with the mirror at the rear casting a wonderful illusion of additional space. Given the fact there are no windows or skylights, other methods have been implemented to ensure it is well-lit and airy. The light bars gently illuminate the space, diffusing the light in such a way that it bounces off the lacquered white cupboard doors. Creating an almost ethereal effect, you can just imagine spending hours pairing together your shoes, accessories and clothes in such a delicate and inviting space.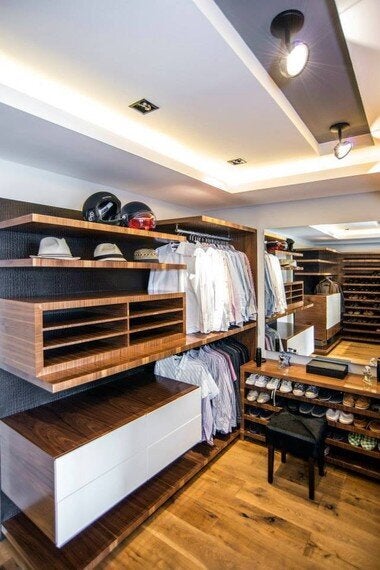 Credit: Sobrado Ugalde Arquitectos
Not all dressing rooms are for women; this is a big misconception! In fact, it is becoming more and more common for men to take pride in their appearance, and so, it is only a natural progression that their dressing room is organised and facilitates their needs, too. To negate the possibility of the room appearing too feminine, use wood with a deep stain and solid, darker coloured furniture. The bane of most businessmen is the hanging of shirts and suits; given that for presentation purposes these items need to be pressed and neatly hung. These pieces are also a large financial investment. For this reason, it is essential that adequate hanging space is considered first and foremost. This means that you can be business or date ready at any time, and not have to scramble for the ironing board at the last minute. So guys, break the stereotype and design yourself a man-friendly style dressing room.
I hope you have enjoyed this exciting selection of dressing room design ideas, and feel prepared to let your inner diva shine through!