The dawn of digital technology has rippled the world of 9 to 5 work, especially so for professions that only need a computer and internet connection to function. The age of freelancing is at its peak, meaning more and more people are choosing to reject the daily grind of traffic, expensive commutes and being confined to the same desk for forty odd hours a week. Sounds radical, but this type of work is not only suited for digital careers, but also for families who cannot afford or do not want to use childcare. Instead, working from home means they are able to care for their young children and earn a steady income at the same time. It's a win-win situation.
From experience, even with the blissful notion of managing your own time and schedule, working from home can come at a cost to your sanity. This is especially so if you don't have a designated area for working. My mother always said that each room in the house had a specific purpose - bedrooms are for sleeping and not for working, or kitchens are for eating and not for studying, and so forth. Sounds over the top, but it makes sense. The true essence of your lounge room is lost if you are perched on the couch working everyday. Then, it comes to a point when the crossover between downtime and work time are blurred. To avoid this, you need to set up a specific spot in your home, even if it's just a corner, where you go and put yourself into work mode only. The rest of the rooms should be reserved for relaxation and entertaining, and you should never see them any other way.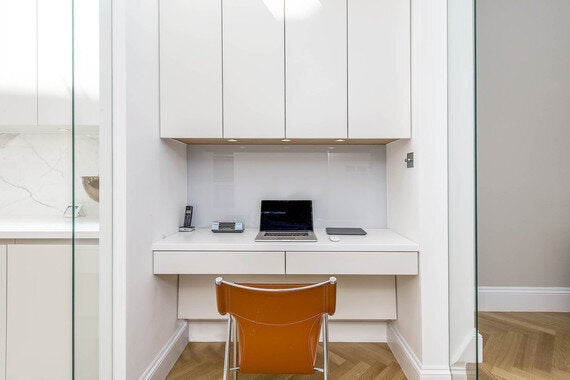 Photo credit: Cato Creative / homify.co.uk
Not everyone is fortunate enough to have an entire room to dedicate to their work. So, as our apartments and homes shrink, or the spare room get used for storage or for kids bedrooms, we need to start looking to alternative spaces to house our home office area. There are often dead cupboard areas that are full of clutter and mess that can be cleaned out and repurposed. Take this example, where lacquered cabinets and a desk have been fitted into this small, yet practical space. Downlights have been added to the base of the cupboards to ensure there is ample light, as well as provide plenty of handy storage space. If you are someone who doesn't like their work on show, you could even consider adding accordion style doors to close the space off when it is not in use. This is a great option for those who want to be able to leave their work momentarily and pick up where they left off should guests or clients come over.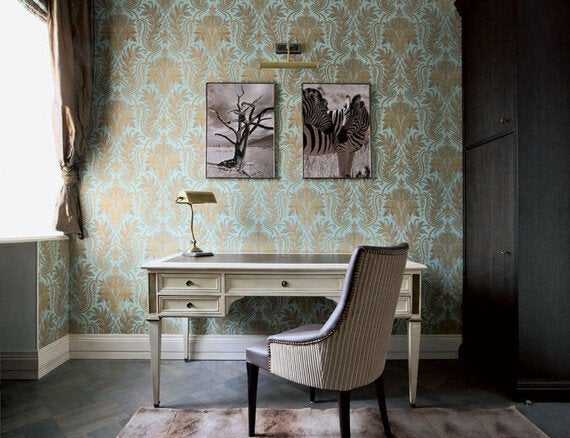 Photo credit: Scultura & Design / homify.co.uk
If you want to continue to work within the style of your period or traditional themed home, you can of course find furniture to match this for your study or home office. Choose vintage pieces of furniture and lighting, either replica or salvaged, to continue the trend. You also have the option of making furniture "look" old, but applying a fresh lick of paint and sanding it back to reveal chips and imperfections in the paint. Unfortunately, those ergonomic office chairs we've become accustomed to simply do not fit in, so, we need to make sure we find a sturdy and high back chair to support us in our classic home office.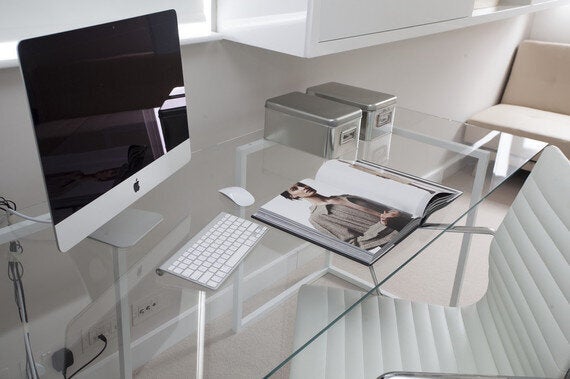 Photo credit: Roselind Wilson Design / homify.co.uk
With a very Vogue-esque appeal, a translucent or lucite desk is contemporary and uber fashionable. Seen in countless instagram pages of popular bloggers, these clear desks are actually really great for homes that are short on space. The translucent nature of the desk, no matter how big, appears to be weightless and airy, not disturbing the overall ambience of the room. It is also a great style for those dedicated to clutter free minimalism, as the desk is only really noticeable when you are working upon it. Do be wary though - you will need to dedicate a little more time to wiping off grubby fingerprints and the round stains left behind by coffee and tea mugs.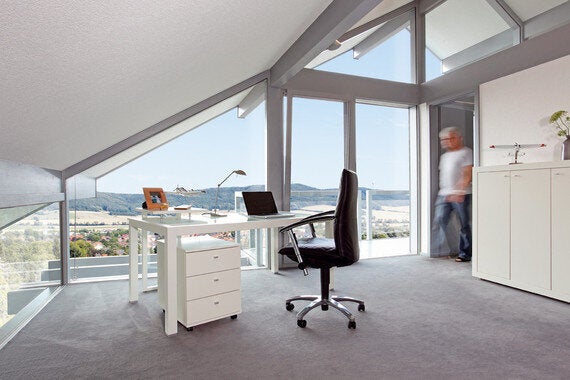 Photo credit: Davinci Haus GmbH / homify.co.uk
A room with a view is the perfect space to feel inspired and creative when working from a home office. However, you just need to make sure you don't spend too long gazing off into the wonderful view in front of you, and less time concentrating on the task at hand. The furniture in this instance should be kept minimal and muted, allowing the feature and focus of the room to be the scenery, and not your pile of papers or work desk. Make sure you do, however, have a look where the light hits the room at various points in the day. You don't want to be blinded by excessive glare, be sat too far into the shadows, or have your computer screen dulled by a harsh angle of light. Trial and error is important - figure out the best possible combination before you settle.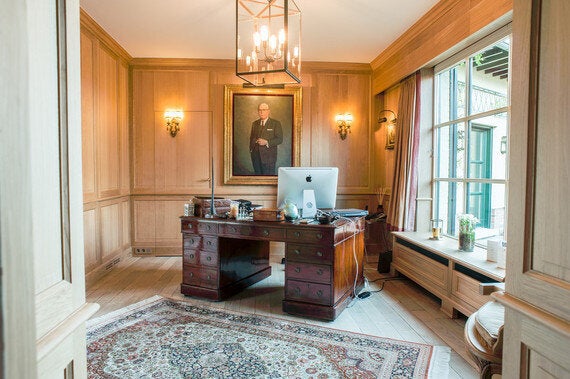 Photo credit: Alewaters Zonen / homify.co.uk
T.V series' like Mad Men in the height of its popularity began to influence the choices we made in furniture design and selection. Retro sideboards and liquor cabinets started to make their way back into our living rooms, as did those big corporate style desks that scream slim suits and leather briefcases. So, a laptop or desktop may not have featured upon these fine pieces of woodwork, nevertheless, the appeal or grand effect has not even slightly been taken way. The essentials for the perfect home office for the gentleman or gentlelady are of course, a striking desk, vintage light fitting, artwork and of course, a globe of the world to map out all your future business conquests.