Living in a tiny house or apartment may not be for everyone; but sometimes it isn't necessarily by choice. Densely populated inner city life means we are building upwards instead of outwards, so compact living spaces without access to an outdoor area are becoming the norm. For some, downsizing is a great way to learn to live without excess, buying only what we can fit and nothing more. It also encourages designers and homeowners to approach the internal layout of their dwellings from a practical and critical standpoint; factoring in clever storage solutions and space saving technologies to maximise available space.
Whether or not you are the type of person to embrace a micro lifestyle, you can still draw ideas from the genius of others to fill in all the nooks and crannies in your home that are being used ineffectively. Don't forget, even though architects and designers aren't magicians, they certainly know a thing or two about optical illusions, and can make a space look much larger than it actually is. From the bathroom to the balcony, I will present to you five different ways to make each room in your house look and feel bigger with very little effort. Take a look...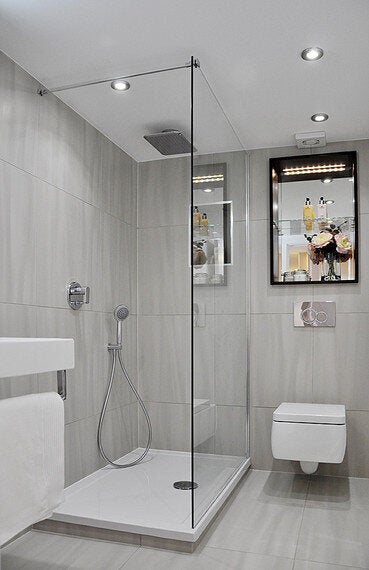 A small, dark bathroom is a sore point and Achilles heel for many homeowners. But it doesn't always have to be this way. By remembering a few key design principles, you can be on your way to having even the tiniest of bathrooms feel palatial and airy. It comes as no surprise that designers teach us to employ light colour palettes in rooms that lack size - the proof really is in the pudding. A light colour scheme instantly makes a room feel more open, as it helps to circulate the available light, whether artificial or real, around the space. By making the main light source recessed halogen or LED downlights, you create indirect instead of direct lighting. This prevents shadows and dark corners from surfacing, which can sometimes happen with wall lights or chandeliers. Glass or reflective surfaces are also a good choice. Glass for shower walls in lieu of a walled partition keeps the space open, and mirrored surfaces help to further refract the available light.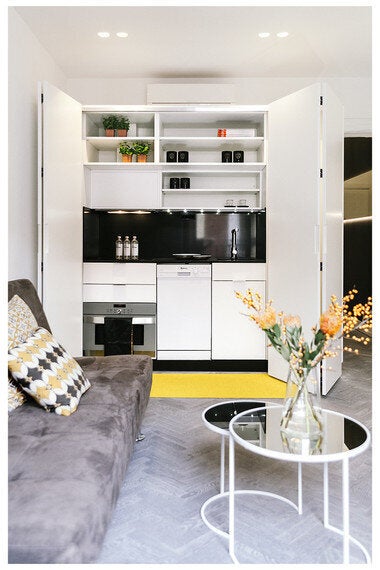 A small, cramped kitchen can totally wreak havoc on the resale value of your home, and given that it is often considered "the heart of the home", it is important to consider the ambience and atmosphere of this space. First and foremost, no one likes a cluttered and messy kitchen, so storage solutions should be looked at in depth in the early stages of the design or redesign process. If you do not factor in how you intend to store all your belongings, which are likely to grow over time, you will be left with big problems on your hands later down the track. It is a misconception that a kitchen needs to be large in order to be functional - a small kitchen, fitted out with cupboards and smart appliance installation can often be far more useful and efficient than those enormous models we ogle over.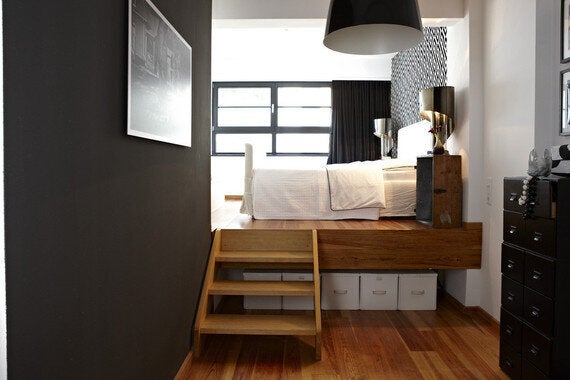 Better.Interiors / homify.co.uk
The same notion applies to the bedroom; always consider your current and (potential) future belongings in this space. You may have to remember that with small living, comes the need for you to be far more objective about what you do and do not keep in your next spring clean. You also don't want to be put in the position that you'll need to buy other elements of furniture later on, because you forgot to leave space for seemingly unimportant items like socks and intimates. Given that ceiling space is a minimum of 2.4m, you can think about using levels in your bedroom. Install a platform - it doesn't necessarily need to be mezzanine height, but this simple addition instantly gives you double the amount of storage space that you had before. After all, the single element that takes up the most space in a bedroom is the bed, so think about ways you can incorporate it into the space without sacrificing those prized dimensions.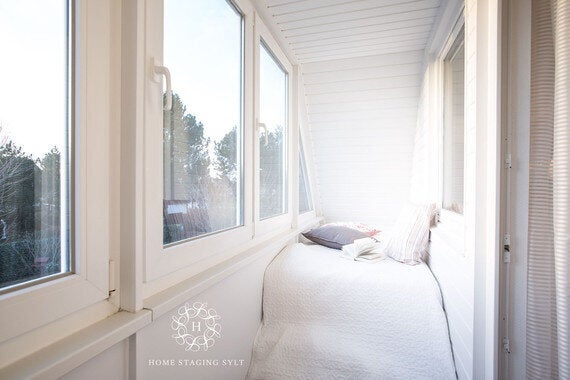 Home Staging Sylt / homify.co.uk
If you are fortunate enough in this housing climate to have access to a balcony, small as it may be, it can be such a relief to be granted access to a bit of greenery in the abyss of concrete city life. On the same note, you may have a walled winter garden, which can be just as pleasant, given that the windows can be opened up to create the same effect as an outdoor balcony space. As with the other rooms, keep the colour palette light and material finishes fresh - the idea is to make the area feel as airy and light as possible. Remember, take care when selecting furniture and decorations. If it's delicate and meant for indoors, it probably won't last too long outside. So choose fabrics that can either be cleaned easily, or that are known for their durability like Hessian and macro-suede for the upholstery and rattan and treated timber for the structure.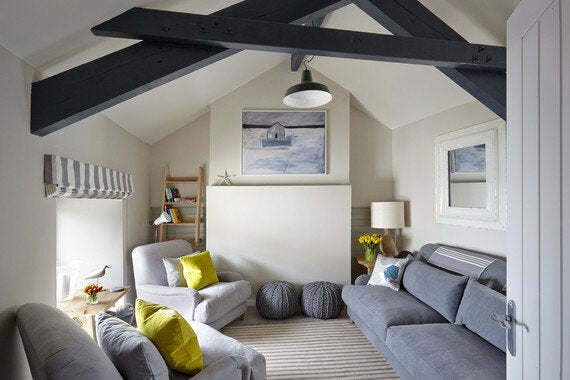 A living room needn't feel cramped and clumsy, even when there are bigger items like sofas and coffee tables present. The key is to organise the furniture against the walls, leaving enough space for thoroughfares and access points. Turning the furniture inwards is a great way to create a sense of intimacy, and also inadvertently acts as a room divider. While it can be tempting to choose high backed sofas in a deep colour, this is a fatal mistake - keep it streamlined. As with the wall paint and flooring, keep the tones neutral and light! You can definitely inject personality and individuality, but be savvy about it. Choose "pops" of colour via art work or smaller decorative items like cushions and vases. Another good tip is to use two types of lighting; direct and indirect. Double up the light source, and have smaller lamps in addition to the main fitting. This way, you avoid any corners becoming dark and neglected.