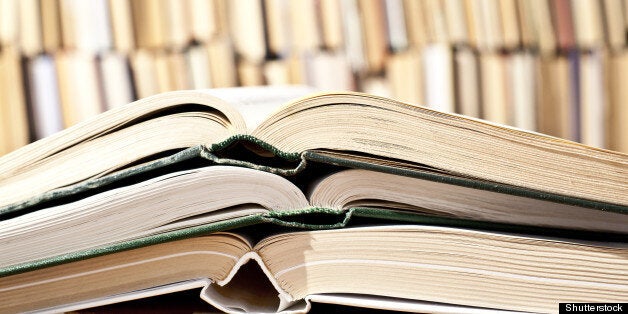 There aren't many times in your life when you can look back to a seemingly insignificant moment in time and say, "I really think I made a difference there." But that moment happened to me only two weeks ago now, and it's still a day I look back on with a smiles, laughter... and a grimace. Are you sure you want to know the tale? Well, okay then. You asked for it.
It was one rainy Thursday morning, and I was being driven to a primary school in Heston, still gleeful of the fact that I was missing double P.E and reminding my friends of that fact, tapping away on my BlackBerry. People have asked me if I was nervous; having been asked to give a World Book Day Author Talk to a group of ten year olds who probably didn't have a clue who I was, and having to answer ANY questions they might have. My answer was, "No, of course I'm not!" *Cue slightly hysterical laugh*, "Why would I be?!"
The truth is, I was almost hyperventilating with uncontrollable nerves. In between the time when Movellas first asked me to give the talk to the moment I drove into the school gates, a tidal wave of possible questions were pouring through my head: and possible answers given by me that were neither coherent or even proper English.
My nerves were soon calmed however as I met a couple of the teachers who would be overseeing the visit and even some of the pupils- I was walking up the stairs when a boy greeted his teacher in the primary school fashion I remember and then said, "Hello, Alix Long!" He must have thought me either embarrassed or incredibly stupid, as I simply stood there and smiled strangely at someone actually knowing my name.
I thank you, the boy who said hello to me by the way, as it would have made my classmates (who call me Longy for a reason as I hate my surname) incredibly proud of you.
We then continued our journey to the Staff Room, me having to hold in my utter excitement at actually being allowed in there. I have to say, sitting in the Staff Room with the other teachers was definitely the highlight and in case any of you are students yourselves: IT IS SO COOL IN THERE! Swimming pool and jacuzzi and everything. Be jealous.
Finally, after weeks of preparation in front of my mirror and writing out questions I thought they might ask, now was the time. The throne in the middle of the stage in the hall kind of put me off at first, but thankfully one of the teachers saw my dismay and brought a slightly less eccentric chair down on the floor in front of the rows and rows of chairs that shortly would be filled with the rears of my unlucky audience.
Soon they filed in, one by one, staring me down like I was a five foot armadillo. I tried to keep my head down on my notes as I heard them whisper, "It's Alix Long! Hey, guys, it's Alix Long!"
EDIT: I will have to marry someone with a normal surname quickly, before I do another primary school visit.
Thankfully, the first talk went better than I expected. The children asked really thoughtful, reflective questions, and seemed to be genuinely interested in what I had to say (God knows why!) And I gave them a bit of comedy with revealing my first 'published' (stapled together mess) book and reading them an extract of a story I wrote when I was their age. The second talk was... Interesting. Again, very good, well thought questions, though there were a couple in the bunch I was not expecting. Let me give you a few examples:
"Have you met Justin Bieber?"
"Gangnam Style or Harlem Shake?" (By the way, Harlem Shake ALL THE WAY!)
"Do you ever write about your love life?" (The grown ups in the room loved that one.)
Although I can't blame them, those would be the exact questions I would have asked a teen author if they had come to my primary school. Nice one, kids.
I'm not even going to mention the autograph incident. Let's just say, I think they kinda regretted asking me. No one likes an illegible scribble in their literacy book.
Overall, I'd say that was an experience well... experienced. It was a lovely school, with lovely kids and lovely teachers, and I had a lovely time. Have I said lovely too much? Oh well. Have a lovely day, dear reader.
Related