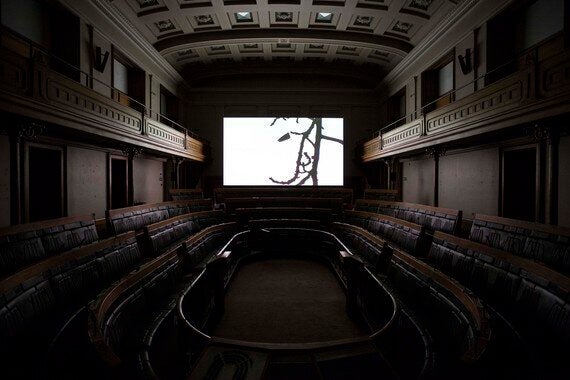 All Eyes are on Scotland as they prepare to vote in a referendum that will determine whether or not they will become independent from the United Kingdom.
Although every August we look to Edinburgh as the city turns into the cultural centre of the UK with fringe and Edinburgh Festival and Festival Fringe this year is different. I have to admit, the art festival had not fully grabbed my attention in the past but this year the programme was too intriguing to ignore with a strong contemporary and international focus that made me want to know more.
Do you feel that the impending Scottish referendum has affected how the festival has come together this year?
I think what's interesting is that it comes through in a very big picture way so obviously the referendum is happening in Scotland in 2014 but there are these other big moments like the Commonwealth Games coming to Scotland. Also we have had moments like the commemoration of the centenary of the first world war.
There's kind of a big sense that people are looking back to the past and remembering significant events but also we are all in anticipation of a very significant occasion that will happen this September.
Are There Any Works that Deal Specifically with Scottish Independence or Identity?
There's very much a thread running through the work. Some works deal specifically with it and others deal with a bigger context.
As part of our commissioned programme this year we've got a focus on emerging artists, two of the younger artists, commissioned in conjunction with the Talbot Rice Gallery.
One of the artists there is an artist, called Ellie Harrison made a cannon which is filled with beautiful coloured paper and it's installed in the Playfair Library, this beautiful Eighteenth Century library which directly adjoins to the gallery space.
Basically how that artwork operates in entirely dependant on the result. So if people vote 'yes', in September because the exhibition runs until the middle of October the cannon will fire it's contents all over the Playfair Library and the title of the work is 'After the Revolution Who Clears Up the Mess'.
We also have works, which more obliquely deal with the complex sense of how Scottish identity is constructed.
It does seem like a more international programme than in previous years?
I think that's true. It's always been a mixture of Scottish and international work and historically our partner galleries have programmed individual, which has tended to focus on Scottish artists. What's really changed this year is that we the festival re also programming a big international show while the programme itself. This is the first time we will have one big group show bringing together international artists.
For having put so much into the festival, what are you most looking forward to seeing realised?
I must say I feel very excited about the Amar Kanwa project (an installation at The Old Royal High School, pictured) because it's a beautiful work but also because it's what we as a festival do particularly well.
I think one of the things that we've done every year since I've become director is bringing back into use and into play a really historic building or a historic place and we've allowed the public to experience that space in a new way.
The historic fabric of this city is very important, we are a world heritage site and the history of the city is very present in the cityscape every day when you're here. Despite that there are still really amazing things that are neglected or falling down or not open to the public. One of the things I think we have done well is use contemporary art and use contemporary practise as a way to re-engage the public and the city with those places.
The Edinburgh Art Festival runs from 31 July - 31 August 2014