Celebrating UK's Entertainment Flavour - 6 of the Best !

At a Q and A for 12 Years A Slave in London this week, Director Steve McQueen told the story of one of his first meetings in Hollywood, how an Irish person had been expected ...and about the shock when he showed up. It's extraordinary that in the 21st Century there are still elements of society that are surprised by the ethnicity of artistic, indeed creative genius and simple career expertise. I would like to take this small opportunity to celebrate some people who have brought some exquisite flavour to the UK, Vanity Fair Style.

1.THE MOVIE INSPIRATION : STEVE MCQUEEN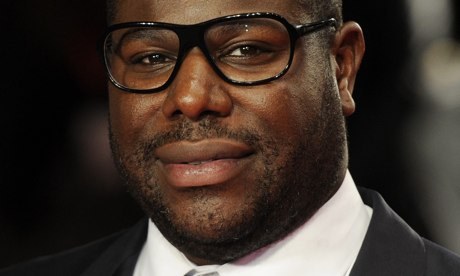 Steve McQueen is the globally and critically acclaimed British artist & filmmaker who has received multiple awards for his art exhibitions and film work. He broke through into the mainstream film industry with his 2008 film, Hunger. His 2011 film, Shame, earned many accolades. McQueen's 2013 film, 12 Years a Slave, won the People's Choice Award at the Toronto International Film Festival, Best Picture at the Golden Globes and gained him two Academy Award in 2014 nominations for Best Picture and Best Director.
The son of Trinidad and Grenada working-class immigrants, McQueen started in the arts at age 4 or 5, when a drawing he made of his family was chosen for a banner outside London's Shepherds Bush Library.
In 1996, McQueen left London for Amsterdam, where he settled with longtime partner Bianca Stigter. Together they are raising daughter, Alex, and son, Dexter. McQueen isn't the typical artist who lives in a studio. In fact, he doesn't even have one. In an interview with W Magazine, McQueen revealed that he has generated his best ideas when at home cooking or vacuuming. He doesn't hang out with other artists, stating, "That's like if you're a butcher, hanging out with other butchers. You chop meat this way, and I chop meat that way. What's there to talk about?"
Steve Mcqueen's 12 YEARS A SLAVE : https://twitter.com/12YearsASlaveUK
2.THE MUSIC INDUSTRY GURU : KANYA KING MBE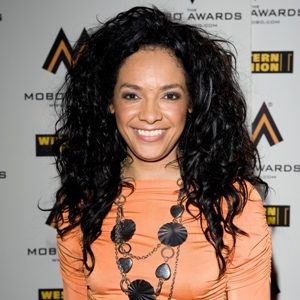 Kanya King who has origins from Ghana was brought up in hardship and was a single mum at 16. She is now an internationally recognised entrepreneur and innovator in the British music industry. As CEO and founder of MOBO Organisation, Kanya King is the dynamic force behind the MOBO Awards, Europe's largest ever urban music awards show.
Spotting a gap in the market, and with determination, the ability to work hard and charisma on her side, she set up the first Mobo awards in 1996, a roaring success attended by then Prime Minister Tony Blair and his wife Cherie. The awards ceremony has gone on to become a fixture on the music industry's calendar, with performances by everyone from Janet Jackson and Justin Timberlake to Tina Turner, Jay-Z and Amy Winehouse. Today the show has a global television audience of up to 250 million people.
King has mingled with some of the biggest names in the music industry, and indeed, in the world; she has had the opportunity to meet people like Tony Blair, the late great Nelson Mandela and Barack Obama, for whom she organised an event at the House of Commons commemorating his inauguration. She describes the US president as "charismatic", and remembers she considered trying to get him to the awards at one point, but changed her mind when she realised how much his security would cost.
"I've met lots of phenomenal people but those humble people who have come from adversity are the ones who inspire me. There are loads of people of my mother's generation who've spent their whole life working for others. And who knows about them? What recognition do they get?"
Follow Kanya : https://twitter.com/KanyaKing
3.THE DRAMA KING : CHIWETEL EJIOFOR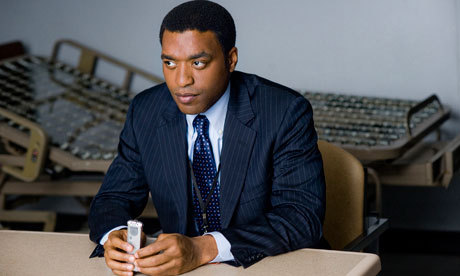 Esteemed British-Nigerian actor Chiwetel Ejiofor found fame in roles in films like Kinky Boots, as part of the large ensemble cast of 2003's Love Actually . Ejiofor has earned critical acclaim for his role as Solomon Northup in the biopic 12 Years a Slave, which has also earned him an Academy Award nomination for best actor. It was during the early 2000s, that Ejiofor had lead and supporting roles in many big-screen projects which showed his versatility as an actor, taking work in a variety of genres across the moral spectrum.
Talking about 12 Years A Slave, Ejiofor has claimed in the Bristol Post that people in the UK have a "reflex fear" when it comes to slavery and are afraid of talking about the issue and the impact the trade had on the country. He said: "There is this reflex fear that once you expose something, once you talk about it, you are really talking about your society. That is why we do not really investigate what Bristol or London or Bath would be without the slave trade. Because we really like those cities and the people who live there it is easier to close the door on it and let it go. I want the book that the film is based on to be taught in every school because it speaks to human respect."
The second of four siblings, Chiwetel lost his father in a car accident whilst on a visit to Nigeria when he was a child, after which he was hospitalized for more than two months and physically scarred. With his mother taking care of the family, Ejiofor developed a passion for reading and the stage, and even performed with the National Youth Theatre before eventually attending the London Academy of Music and Dramatic Art. He made his television debut in the thriller Deadly Voyage (1996) and made his first film appearance in Steven Spielberg's Amistad (1997). He has certainly come a long way.
Learn more about Chiwetel here: http://www.imdb.com/name/nm0252230/
4.THE MODEL QUEEN: NAOMI CAMPBELL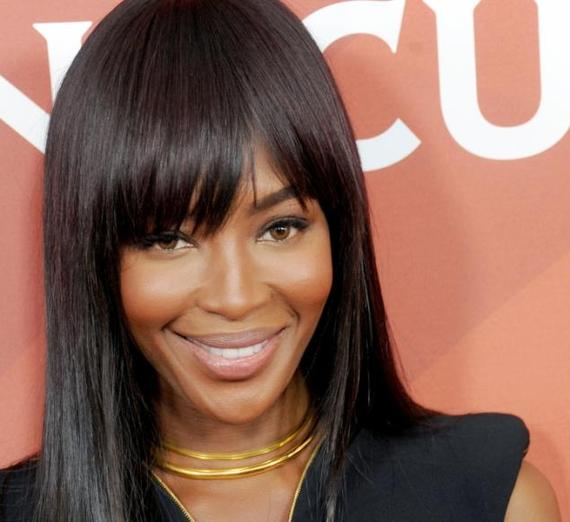 Model, actor, activist , mentor and Executive producer of The Face.
You say Naomi, and only on person comes to mind. She may be known as fiery and somewhat controversial, but what I love about Ms Campbell is that she takes no nonsense and does not suffer fools.
The supermodel was born to an 18-year-old unmarried showgirl, she is of Jamaican-Chinese extraction, raised in a working-class neighborhood of London, where she was "discovered" by a fashion executive at 15 while window shopping in London's Covent Garden. Her breakthrough as a model was the cover shot for Elle in April 1986, and she later became the first black model to grace the cover of the French edition of Vogue.
It has been said that Campbell earned her nickname "Black Panther" from her temper, certainly it has not been a quiet ride, there have been ups and terrible downs, but through it all she has managed to come out the other side and standing strong.
In the wake of Hurricane Katrina, which ravaged America's Gulf Coast in 2005, Campbell organized Fashion for Relief, with help from pals Cindy Crawford and Nicole Richie, and numerous models and designers. They put on a runway show, held an on-line auction, and sold Ralph Lauren T-shirts, with proceeds directed to the storm's victims. She reportedly works with the Dalai Lama foundation and UNESCO to fund construction of kindergartens for deprived children worldwide, and proceeds from her photo book are donated to the Red Cross Somalia Relief Fund.
Follow Naomi latest adventures at : https://twitter.com/NaomiCampbell
5. THE PR PRINCESS: JAYJAY EPEGA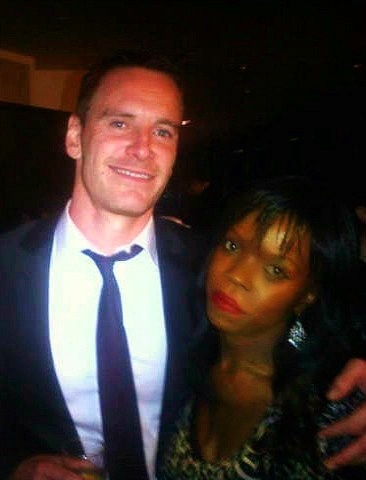 Jayjay is British of Nigerian and Brazilian heritage and mum to a teenage daughter Dylan. Her Great-Uncle Orlando Martins (1899-1985) was the first African in Hollywood Movies - http://en.wikipedia.org/wiki/Orlando_Martins -, he worked with greats like Robert Mitchum, Ronald Reagan and Bob Hope, it seems something must have rubbed off. Jayjay's media industry career started off with stints working for US PR Maestro Michael Levine (with whom she did her college internship), and one of the UK's best known and most powerful players in the Music Business Alan Edwards of the Outside Organisation.
"My first job in London after returning from L.A, following my graduation from the University of Southern California, was as Assistant to Alan Edwards, who was Iman and David Bowie's PR and Manager amongst several others. On my first day I was asked to call Mr Bowie to tell him about the schedule for the day. If you can pick up the phone to David Bowie at 21 to talk about work and promo plans - you get the confidence to pick up the phone to anyone". She went on to hone in her skills by working for a number of years with MTV Europe in Artist Relations, and also at all the major record labels. Going freelance through her brother Prince Baba-Jallah Epega's company EMC3 as her own entity EpegaMedia, she has worked on press campiagns for legendary names and global brands that include George Michael, Mariah Carey, Lenny Kravitz, Prince, Breaking Bad's Giancarlo Esposito, Gerard Butler, Matt Dillon, John Mayer, Ice T and Coco, Sony BMG, Universal Music, The Sundance Channel and Film Festival, TCM, CNN, UNICEF and Versace to name a few.
"It's not been an easy journey, everyday is a challenge. I was once asked to leave the green room of a very well known UK Breakfast TV show as it was not an area for competition winners - I had to explain I was a Publicist and was there with my client! But it's not all bad...when you find yourself sitting at the bar in the Royal Opera House with Michael Fassbender during the GQ Awards and cracking jokes about misspent youth - moments like these certainly make up for any madness encountered. As my late mother always said to me, be individual, never tolerate discrimination."
Follow Jayjay at : https://twitter.com/DGirlJay
6. THE GLORIOUS WRITER : MALORIE BLACKMAN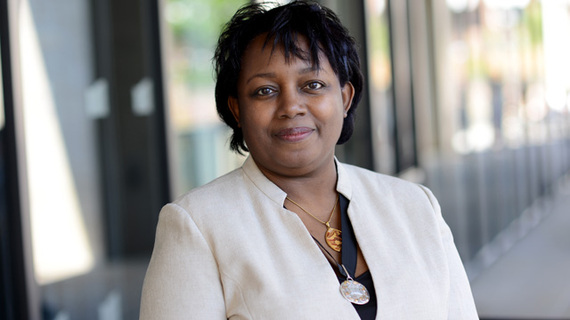 Malorie Blackman is a Children's book author and in her time has been named at the top of a list of the UK's most influential black figures. Blackman has said: "Lists like these challenge stereotypes and shows that many people are achieving great things. It's a fantastic showcase of the amazing success stories that often go unreported." She began her career as a computer programmer and TV scriptwriter before being spurred to write her first book because of a dearth of children's stories featuring black characters. She has now more than 60 books to her name, written specially for children and teenagers, including Noughts and Crosses, Pig-Heart Boy, Hacker and Cloud-Busting. She has also been made Children's Laureate.
She is one of today's most imaginative and convincing writers for young readers. She has been awarded numerous prizes for her work, including the Red House Children's Book Award and the Fantastic Fiction Award. In 2005 she was honoured with the Eleanor Farjeon Award in recognition of her contribution to children's books, and in 2008 she received an OBE for her services to children's literature. She has been described by The Times as 'a national treasure'. Malorie Blackman is the Children's Laureate for 2013-15. A true inspiration.
Follow Malorie at : https://twitter.com/malorieblackman