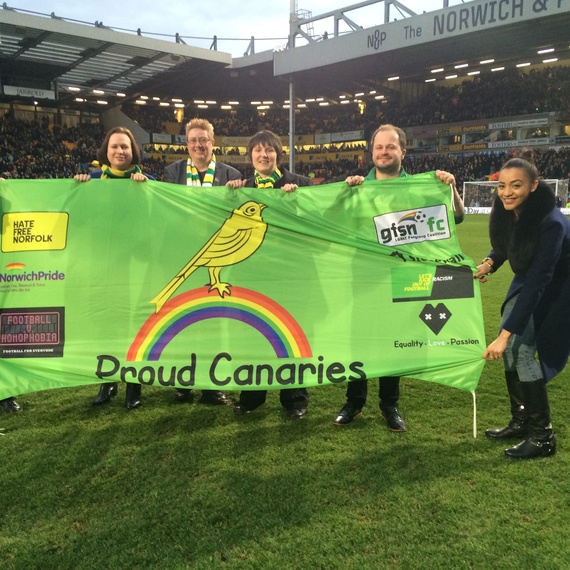 Proud Canaries officially launched at half time of the Premier League clash against Tottenham, with representatives going onto the pitch with a new banner.
I was not only invited and treated like a queen, but I was asked to be an Honorary Chair, having my Black Heart Label Equality fashion brand's logo on their banner to help fight against discrimination.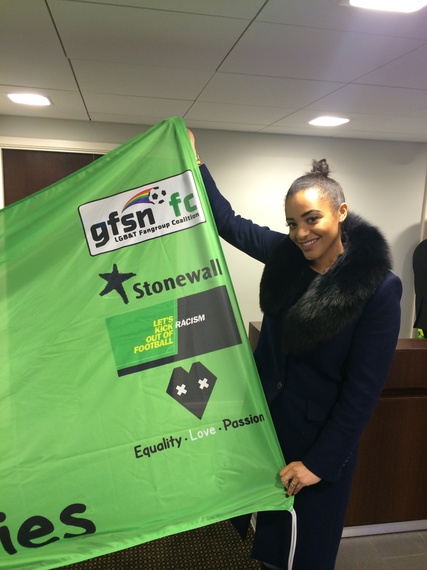 The day begun with a lovely traditional meal with several important directors and proud canaries members. We had a good chance to talk about change and most importantly how to move forward with our fight against discrimination in football and how to continue to raise awareness.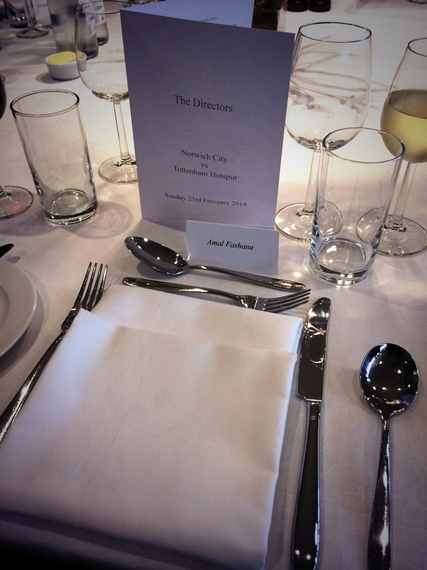 The group is only the second officially recognised LGBT supporters' group in the country (the first was Arsenal's Gay Gooners) and has already clinched the signing of Norwich City director Stephen Fry as its honorary president. He backed the Organization on twitter by sending a supportive tweet as seen below.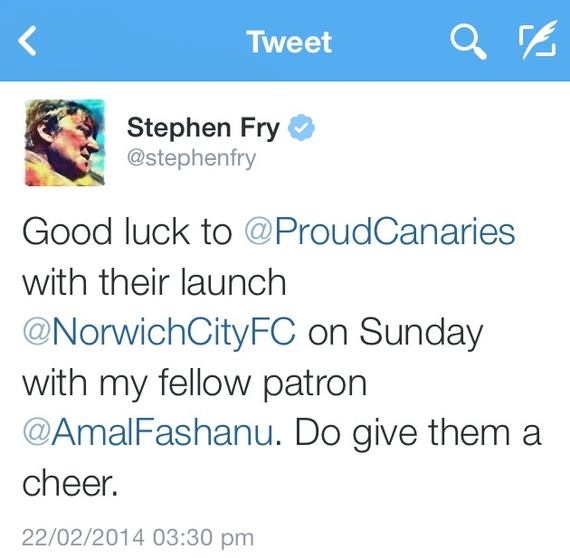 Delia Smith is also a fellow supporter of Proud Canaries and Norwich City FC and I had the pleasure of meeting her for the first time on Sunday and was lucky enough to get a lovely warm hug from her.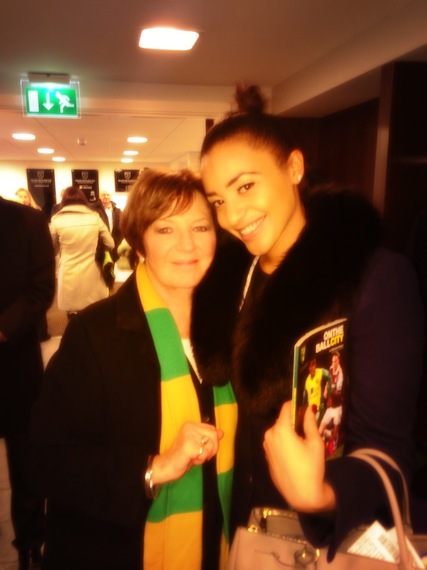 My uncle Justin Fashanu was an ex-Canaries striker, whose goal against Liverpool in 1980 remains one of the best ever seen at Carrow Road, and therefore it was extremely important for me to be there.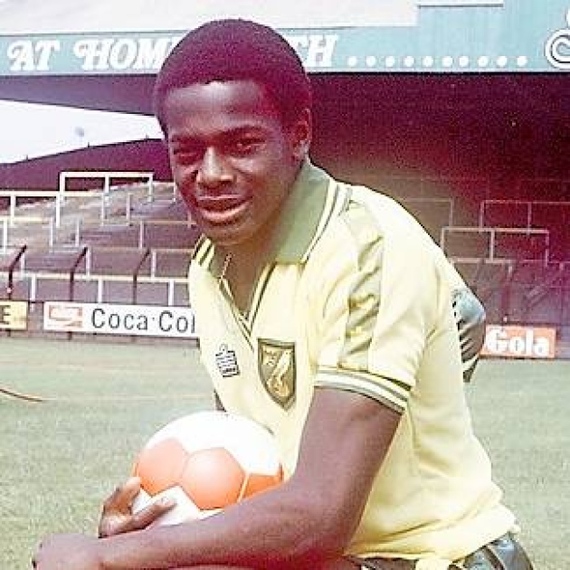 I am extremely honoured and excited about this important role I have been given, and I know Justin would of been grinning from ear to ear as we walked onto the pitch at half time.
I personally feel that every day we are closer to creating a prejudice-free game, where no matter who you are, where you come from, or what you believe in, you are treated with respect and honour.
Whilst talking to The Proud Canaries founder member Jules Bremner tshe said: "We've been warmly welcomed by Norwich City and chief executive David McNally.NCFC is fully committed to driving discrimination and hatred from the stands."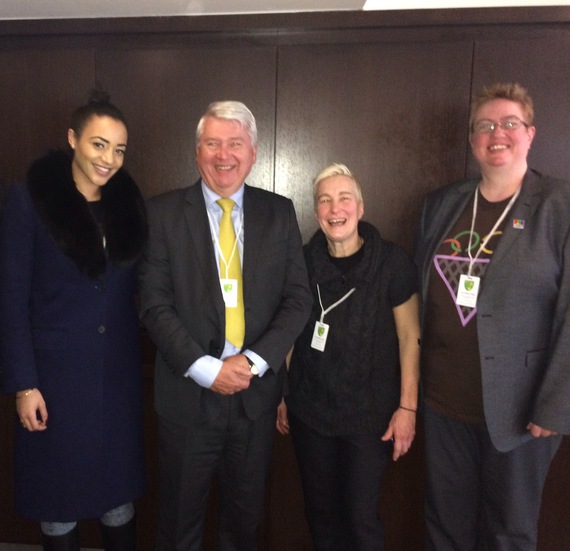 Joe Ferrari, Norwich City head of media, said the club was delighted to be welcoming Proud Canaries to Carrow Road. He said: "The club is committed to combatting all forms of discrimination in the game, including homophobia.
"Justin's struggle against homophobia, before his tragic and untimely death in 1998, serves as an inspiration to those working to eradicate it today and we are delighted to also welcome back his niece Amal to Carrow Road on Sunday as she takes up her role as a figurehead of Proud Canaries.
"With our director, Stephen Fry, also agreeing to become honorary president of their group, Proud Canaries clearly have the full support of Norwich City Football Club and we look forward to continuing to work with them in the future."