When I was fifteen my best friend seemed to be the definition of healthy. She exercised a lot (being a runner), she ate three meals a day consisting of only 'healthy foods' and claimed to know everything about nutrition. Although this appears to be the ideal lifestyle as promoted by womans weekly and the likes, it was not for Sophia. Sophia was rapidly losing weight and struggling with anorexia and orthorexia.
Anorexia can take a number of forms. Sophia never thought she was fat, but she is a perfectionist and therefore wanted to eat 'perfectly' healthy i.e. never eating anything unhealthy, which is known as orthorexia. This orthorexia meant even though she was eating three meals a day this was not enough to fuel her exercise and her tall physique. The result was a severe case of anorexia nervosa.
Anorexia is a scary thing
It is not just scary for the sufferer but also for their loved ones. I would look at Sophia sometimes and think there and then she could die because she looked so frail. Our teenage social life basically consisted of 'nights in' which has a bunch of people crowding in a house with little or no music and someone sneaking in a beer. At one 'night in' I told her how upsetting it was to see her this fragile and unwell, we both wept and went home. Her bubbly truthful social personality was dimmed by the disorder, she lied about what she had eaten and she no longer wanted to socialise as she was ashamed of her body. I wanted my best friend back. Being close to someone suffering from a mental health disorder is hard, I felt helpless.
I wish I hadn't needed to start campaigning for mental health to be added to the national curriculum, it should have already been in place.
Someone once told me what inspires any good campaign and keeps it going is anger, red hot anger and anger is what started this campaign. Anger at my previous lack of knowledge about mental health illnesses, which made me feel helpless and prevented me helping Sophia more. Anger at the ignorance of a friend telling Sophia to "get over it and eat a piece of cake". And anger at the fact that you can only get immediate help for mental health problems if you can afford private treatment (although this is changing). This anger is what inspired the campaign Sophia and I embarked on at the age of sixteen when she had fully recovered, thanks to the help of excellent psychologists and her amazing family.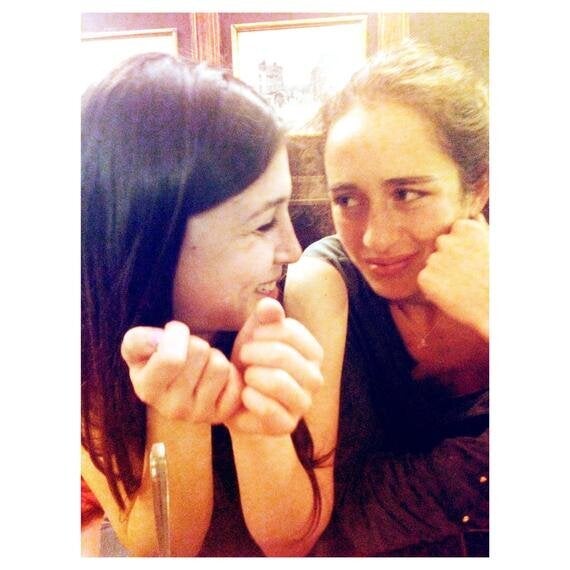 This is not a sad story but rather one of hope. Since starting our campaign mental health education is now well on its way to being implemented on the national curriculum. I truly believe we have made some difference through helping raise awareness via the press and social media (instagram @fundamental_health). Perhaps we have even influenced public policy by speaking to MPs and speaking in The House of Lords. We started talking to The Mental Health Foundation about the fact that young people open up first to their friends and that these friends notice if something is wrong first. As a result The Mental Health Foundation have launched a scheme called #minds matter. This is a peer-to-peer mentoring program through which year 12 students (aged 16-17) teach year 7's (aged 11-12) about mental health. This scheme is currently being piloted in our old school and its partner schools. We are also incredibly pleased that Nicky Morgan (the education secretary) to whom we suggested the idea of peer-to-peer mentoring last year has recently pledged a very meaningful budget of government back funds for this peer-to-peer mentoring in schools. To find out more about the governments peer-to-peer mental health plans visit this link http://bit.ly/1Sy1JK2 where you can also fill out a survey to show your opinions.
This feeling of thinking you have made a difference is something special and indescribable and I therefore encourage everyone reading this to fight every injustice and try and make a difference because we all have the power to do so. I know it sounds cheesy but if you really want to change something big you can if you just try.
Popular in the Community