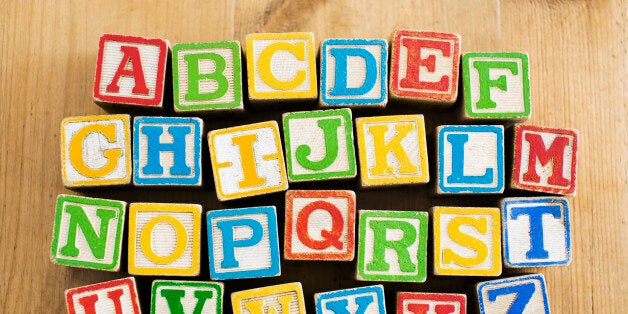 Four years after my boyfriend and I met, we're dating, again.
In the past couple of months, I've had an archery lesson, went bowling for the first time in years and successfully completed my first camping trip as a 20-something. I also tried my luck with golf at a driving range, completed my first ever escape game and took my boyfriend to a float spa.
The smarter ones of you (or those who actually read the headline) will realise those six events start with the letters of the alphabet in consecutive order. Yep - I've started alphabet dating and I'm here to rave about why it's such a good idea.
As you've probably guessed, alphabet dating involves going on dates beginning with the letters of the alphabet, in the correct order. Whether you surprise each other, take it in turns, or try to do it on a budget is up to you - but the core of it is making the effort to try new things together.
I first heard of it when an old colleague told me she was doing it with her now-husband, but it wasn't until June that my boyfriend and I pulled our fingers out and started doing it, too.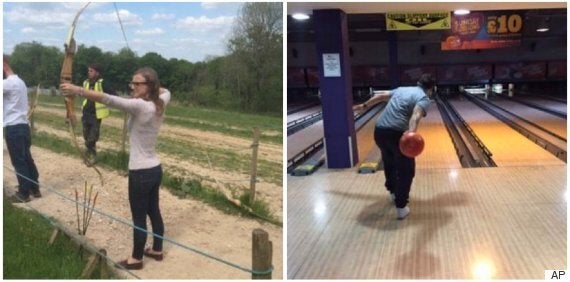 Since we kickstarted alphabet dating, friends and family have been brimming with questions whenever I've brought it up. Everyone thinks it's a great idea, people constantly give me ideas for the next letter, and my flatmates have even worked out what hard letters I'll have near the end of the alphabet (X, Y, Z, I'm looking at you), and tried to come up with inventive ideas to beat my boyfriend i.e. plan the better date (I'm currently on H, guys, and I need some ideas!).
The more people have asked me about it, the more I've realised that alphabet dating is pretty underrated.
Dating, in general, is fun. At the beginning of a relationship when you're getting to know someone, more effort is put into the time you spend together. There seems to be so much emphasis on "dating" at the beginning, yet not when you've been together for years.
Long-term couples hashtag #datenight with their partner as if it's a rare occasion. It's sometimes easier to carry on watching a series on Netflix and order a takeaway than it is to plan a date with your long-term partner. It's easy to lose the idea of putting effort into something to surprise each other, because you're both pretty comfortable.
With that in mind, my boyfriend kickstarted alphabet dating in June by booking us in with a one-hour archery lesson.
He kept it a surprise and I didn't know what we were doing until we were sat in Tulley's Farm and a man headed towards our group and said: "You guys here for archery?" and my boyfriend nodded. I don't think I'd done it since I was a Brownie when I was about eight. I was pretty crap, but it was hilarious, something new and a fun way to spend a Sunday afternoon.
We carried on with the same premise of keeping it a surprise. I planned B date and he had no idea what we were doing until we drove up to the burrito restaurant and went to play bowling after. There's nothing groundbreaking (and no big price tag) for bowling, but we'd never been together before and to be honest, I don't think we would have without this.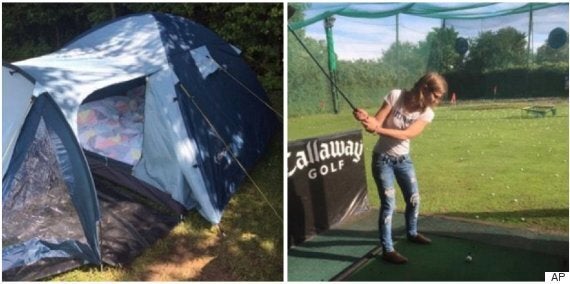 We haven't put a time limit on it and we're not in a rush to finish. But when we have a day off together without plans, we try and use it to tick off another letter. We've kept along with the secrecy element, so neither of us know (unless we guess) what we're doing until we turn up. And I've loved it.
So yeah, four and a half years after we met, we're dating (again) and I can't really see a downside to it. We're trying new things, having fun planning dates (and pretty much getting all the ideas from friends and family anyway).
- You can Google "alphabet dating ideas" online for ideas to get you started, but to be honest a lot of ideas are better thought up yourself. (F ideas from the internet included seeing friends, watching a film, eating food - errr, boring.)
- It doesn't have to cost a bomb (think art gallery, BBQ, cinema) but it's still fun to do things together you wouldn't normally do.
- Putting a time limit on it can make planning something stressful and not fun. Avoid.
- Don't be in a rush to finish - it's not something you want to be done and dusted really quickly.
- Keeping it a secret from each other adds a fun element to it.
- Have fun, do weird things, you never know what you'll enjoy (After our camping trip, we went twice more in two months).