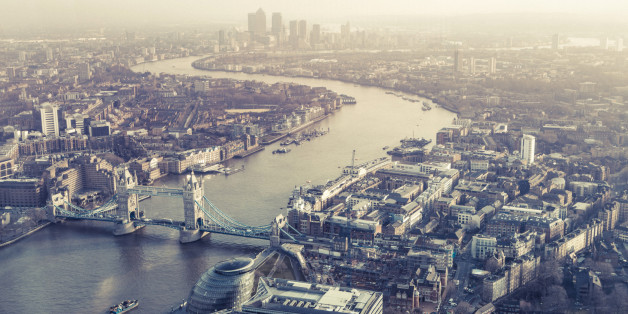 Tim E White via Getty Images
The clock is ticking on the government's new air quality plans. They have to be published by the end of this month and could, if the media speculation is to be believed, come much sooner.
The plans are a result of ClientEarth's longstanding legal challenge over the government's failure to tackle illegal levels of air pollution across the UK. Last November, the High Court agreed with ClientEarth that the current plans are inadequate and the judge ordered ministers to improve them by 24th April.
As rumours have spread of what could be in these draft plans, all sorts of supposed facts and figures have been bandied around by those who are more interested in sticking up for the motor industry than protecting people's health.
Some seem intent on downplaying the role that road transport, and in particular diesel cars, plays in contaminating the air that we breathe in our towns and cities.
So let's set the record straight.
There are many types of pollutants and sources but when it comes to the UK's illegal levels of air pollution it is all about nitrogen dioxide (NO2). This is a toxic gas that is known to harm our breathing system , including stunting the growth of children's lungs, and has been estimated to cause the equivalent of 23,500 early deaths annually in the UK by the Government's Committee on the Medical Effects of Air Pollution. This is solely from NO2 but many more early deaths - more than 40,000 annually in the UK - are caused when other pollutants are taken into account.
The source of air pollution matters greatly, because it's at the point of production that it is more concentrated. According to the government's own analysis, where legal limits of nitrogen dioxide are broken, around 80% of the problem comes from road transport and diesel vehicles are the main source. This shows how people in towns and cities are being exposed to harmful air pollution on a daily basis.
In London, which has some of the best data available on this subject in the UK, half of the total NOx emissions - that's the group of nitrogen oxides gases that includes NO2 as the harmful component - comes from road transport.
The next biggest source after this is commercial and domestic boilers, which are responsible for 18% of total NOx emissions - a third of that produced by road transport. Delving deeper into the stats, you can see that within road transport the biggest source of air pollution is diesel cars, which is responsible for 24% of NOx emissions from road transport or 12% of the overall total NOx emissions.This is followed by heavy goods vehicles (21%) and buses operated by Transport for London (20%), with petrol cars and taxis responsible for 12% and just 4% of NOx emissions from road transport respectively.
This is why we need the government to urgently tackle emissions from road transport, particularly diesels. We need a national network of Clean Air Zones that take the dirtiest vehicles out of the most polluted parts of our towns and cities. But we also need to help people move on to cleaner forms of transport by providing targeted scrappage schemes and investing in public transport, and walking and cycling infrastructure.
The prime minister must stand up for ordinary car drivers and stand up to the car industry by committing to a programme of mandatory vehicle recall and compensation for drivers.
The government got us into this toxic mess by promoting and incentivising diesel, and high time that ministers took responsibility and started cleaning up. Urgently.