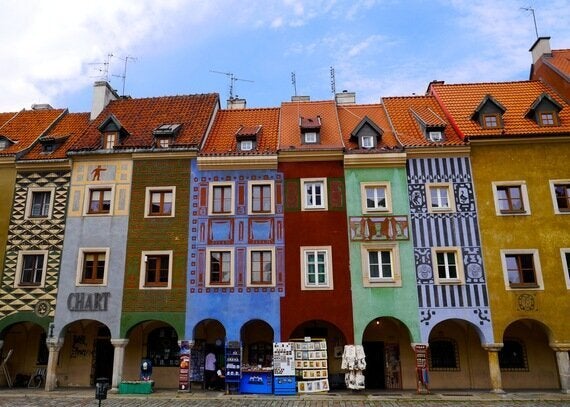 Despite rising in prominence after hosting UEFA Euro 2012, Poznan has remained largely undiscovered by tourists so far - but that won't last much longer.
Poznan, in central west Poland, is an enchanting city. Simply beautiful storybook architecture, friendly locals, and the charm of a city not yet inundated with tourists. There are plenty of things to see and do in Poznan for visitors, whether you're a couple, solo traveller, or a family. Here are my top ten picks:
Stary Rynek Old Market Square
Easily the most magnificent and memorable part of Poznań is the Old Town, and at its centre, Stary Rynek - the Market Square. This picturesque piazza of chocolate box buildings in a rainbow of colours and marvellous jumble of architectural styles is an Instagram moment waiting to happen... and happen, and happen again. But make sure you tuck away your camera and just take in the beautiful square without the lens as well.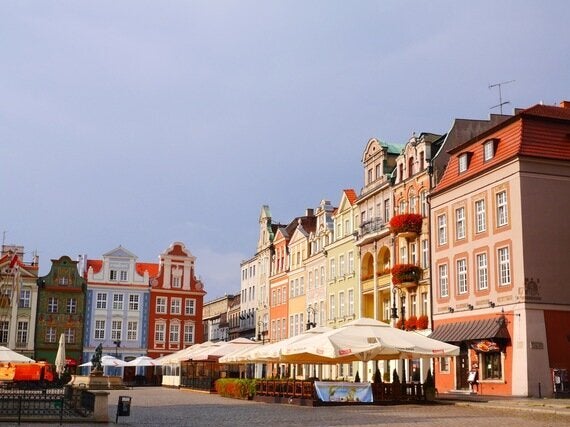 At the centre of the square is the town hall (Ratusz) with its splendid exterior. At midday, crowds will gather to watch the famous wooden goats emerge from above the clock face and fight. I wasn't exactly awed by the spectacle, but children will get a kick out of it. The best view of the town hall is from the windows of the Rogalowe Muzeum.
Top tip: Like any Market Square, Stary Rynek is a meeting place for locals and a hangout for tourists, so it's always buzzing. That's great, but it also means a tour group will inevitably be photo-bombing your holiday snaps. Get up early and visit the square first thing to get some tourist-less photos.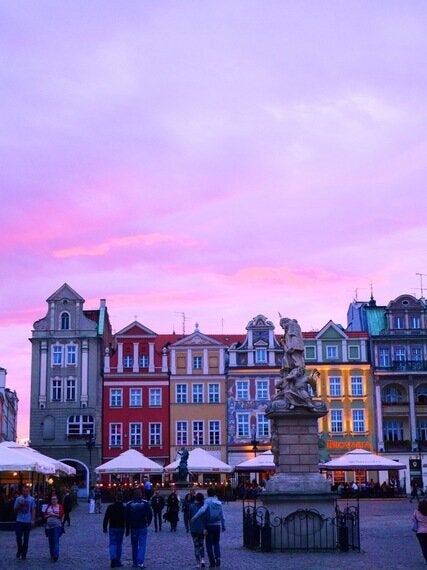 Go street art spotting around the city
In case the Old Town doesn't satisfy your hunger for colour, you'll find pops of art all over the city. Street art can be found beneath most of the bridges and down side streets - I stumbled across a bunch during my walks. Entire walls of formerly drab buildings have also been taken over by jaw-dropping works of art, left over from the 2012 outer space festival, where artists were invited to create murals around the city.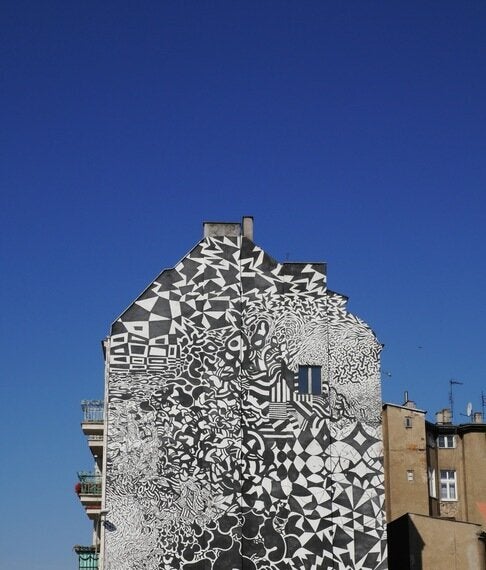 Try a St Martin's Croissant
A St Martin's Croissant is quite different to a traditional French croissant. It has a much denser pastry and is filled with a mixture of white poppy seed, orange peel, and raisins. By EU law, only certified bakers of Poznan may produce this recipe, meaning the croissants are shipped from bakeries in Poznan across the country to be sold in other cities like Krakow and Warsaw. It takes about three hours to make a proper St Martin's Croissant, which must have exactly 81 layers, and weigh between 150-250g.
Visitors can watch and participate in a demonstration of the traditional method at the Rogalowe Muzeum.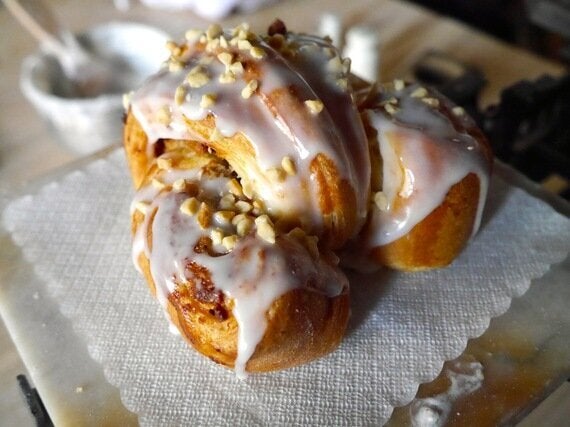 Enjoy the Poznan food renaissance
Poznań has been experiencing a local food movement in recent years, particularly surrounding coffee culture, craft beers and microbreweries, and homemade ice cream. When Wytwornia Lodow Tradycyjnych (Factory of Traditional Ice Cream) opened a few years ago selling delicious homemade ice cream, it quickly earned regular queues around the block. 50 or so copycat shops have since opened, and there is a lot of hype around traditional ice cream methods and unusual flavours.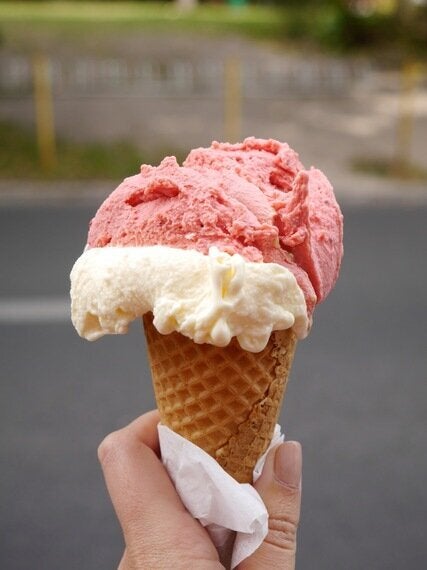 Targ Sniadaniowy (Breakfast market), Slowacz Park
While we're on the subject of food, try to make it to one of the weekend breakfast markets. I visited the one at Slowacz Park, where rows of food stalls encircled a lush green field. A feast of dishes, both local and international, were for sale as well as artisan coffee. It's very family friendly with face painting and games to keep children occupied while parents shop and eat.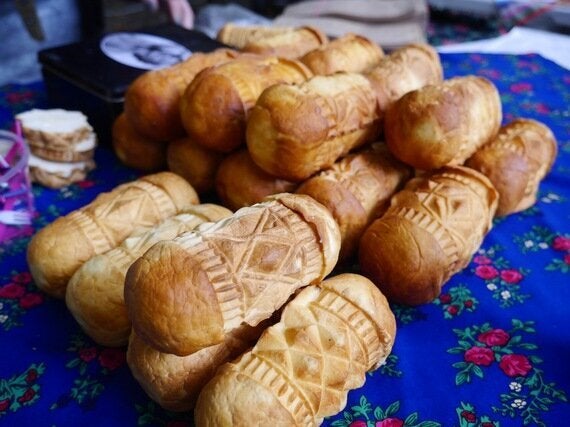 Speaking of markets, there are daily farmers markets held in every district of the city, selling groceries at ridiculously reasonable prices.
Side note: Buy up big on apples while you're there, to support the local #eatapples movement. In an effort to keep Polish apple farmers in business during Putin's import ban, Poles are defiantly consuming as many apples as they can, in what is humorously being called the healthiest protest in history.
Imperial Castle (Zamek Culture Centre)
The Emporer's Castle has a young but volatile history. It was built between 1905 and 1910 for Emperor Wilhelm II. Despite it's 20th century conception, it was modeled on the medieval castles of Europe to replicate their grandeur. In 1918 after the Poznan uprising, the Poles reclaimed the castle, but despite its symbol of German rule, it was decided that such a new and magnificent building should not be put to waste. It became offices and a cultural centre, and it was inside this building in 1939 that mathematicians from the Poznan University broke the Enigma code.
Alas, during WWII it was occupied once more by the Germans, and was used as offices and apartments for the Nazis. A replica of Hitler's Berlin office was made (and still remains), though he never made use of it. Hating the Emperor's style as it was an example of German failure, the Nazis remodeled the castle interior to reflect the style of the Third Reich. Much of this décor remains. Following the war, the ever-practical Poznanians turned the castle into a cultural and community centre, where exhibitions, concerts and other events are frequently held.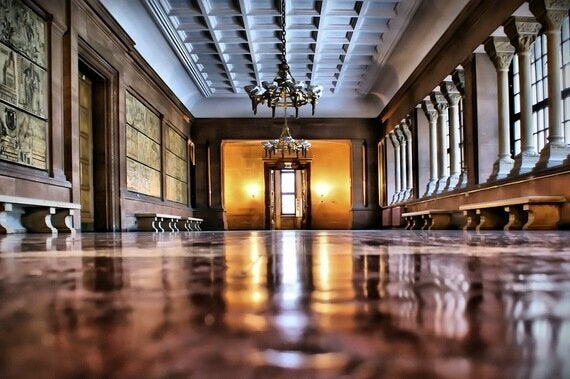 Ostrów Tumski (Cathedral Island)
Cathedral Island is the oldest area of Poznan, going back to the 10th century. The beautiful Gothic and Baroque Poznan Cathedral is located here. The island is very peaceful, as it is home to only the bishop and clergymen.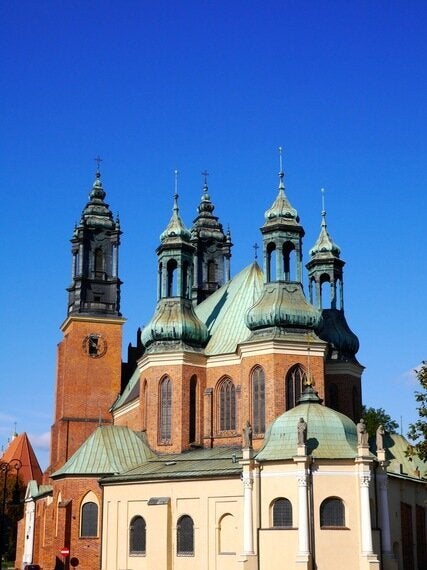 The Porta Posnania is a striking building housing a heritage centre in between Cathedral Island and the neighbourhood of Sródka. It's a great starting place for exploring Poznan, with an audio-guided tour that reveals the history of the city through multimedia displays, videos and installations.
My top tip: Go up to the rooftop for a lovely view of the Cathedral.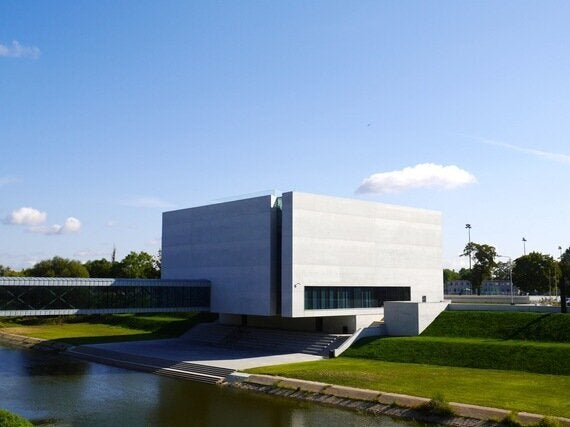 On the banks of Malta Lake is Malta Thermal Baths, an enormous complex that includes an Aquapark, sports pools and saunas. The Aquapark is a popular local attraction with its watersides, lazy rivers, wave pools, whirlpools and jacuzzis. Kids will undoubtedly be in their element here. The 'sauna world' is a maze of different rooms, including a snow cave, salt room and colour therapy.
The aqua park and saunas weren't really my thing, as when I visited it was intensely busy - and I'm just not into mass bathing in general. But its a guaranteed winner if you're travelling with children - they'll have a ball. If not, I'd skip it.
Good to know: The changing rooms are mixed, though there are private dressing cubicles. And the saunas are swimsuit-free... so divert your eyes!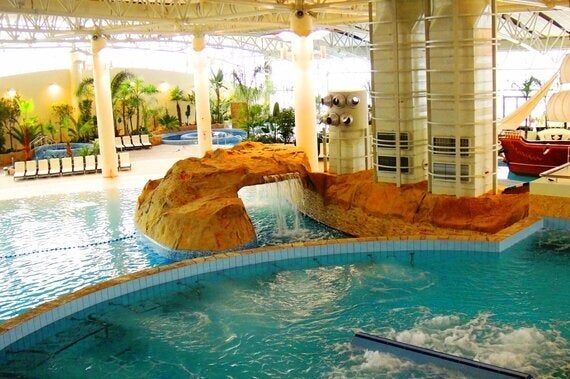 Stary Browar Shopping Centre
Far more than a shopping centre, Stary Browar is built in an old 19th century brewery and also houses the design Blow Up Hall hotel, an art gallery and adjacent park. Modern art is dotted throughout the space, ensuring visitors can enjoy a dose of culture with their shopping. Free deck chairs are scattered in the park for locals and tourists to enjoy, and complimentary public fitness classes such as yoga and Tai Chi are held regularly.