Marrakech is an enchanting, intoxicating place. It can also feel overwhelming and intimidating at times. This post shares some advice for first-time visitors to help you make the most of this Moroccan city that is a favourite with tourists.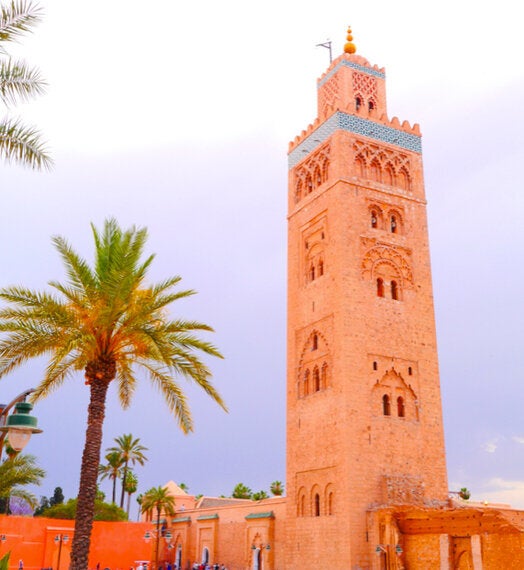 Don't feel nervous about haggling in the Souk - it is expected! You can usually get sellers down to at least half the price they initially said. Do it with a smile, show interest in their wares and walk away if you can't agree on a price - there will be plenty more shops selling something similar.
Dress with care. Morocco is a Muslim country, so keep this in mind when dressing, particularly when inside the Medina. Many tourists ignore this, wearing strapless tops, tiny shorts and showing plenty of cleavage. It's not a crime, but it is insensitive. As a general rule: Both women and men should cover their shoulders, and hemlines should be at least knee length for women.
See Jemaa el Fna at different times. The main square (also called Djema el-Fna) completely transforms from day to night. Make sure you witness both. The square is surrounded by restaurants and cafes with roof terraces, so head up to one of these and watch the night markets being set up at sunset.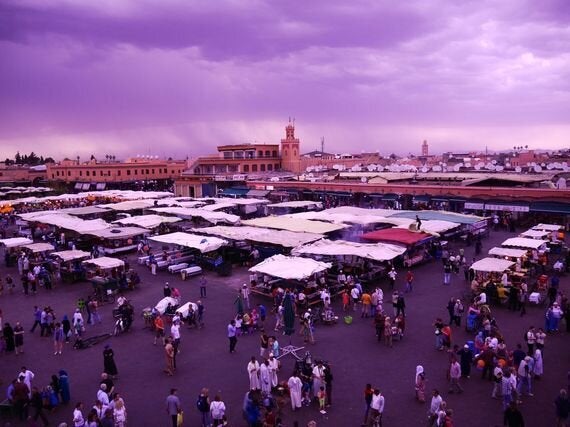 Agree on a taxi fare before you get in - nowhere in the old town should cost more than 50 dirhams. Arrange with your hotel or riad for a hotel transfer, as many of the taxis outside the airport are known for trying to rip tourists off.
You'll get lost in the Souk. Just try not to look like you are. We found that the second you consult a map, you will be accosted by locals (mainly young men) offering to show you the way. Our riad manager warned us that this offer would more often than not include a surprise stop by one of their friend's stores, and he was right. These boys will also expect a tip for their efforts. You are better to go into a shop and ask for directions, as the shopkeeper is not going to leave his store unattended. A polite but firm, "No, thank you" often works, though some are more persistent and only leave if you turn around and walk the other way. Having said that, the vast majority are very friendly and helpful without an ulterior motive.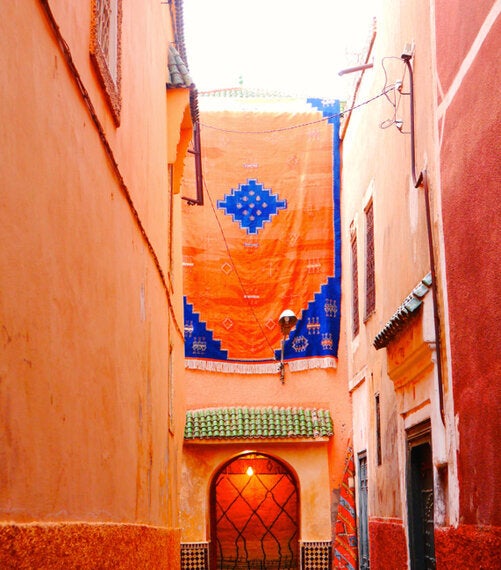 Try the orange juice and food from the markets in Jemaa el Fna. It's delicious and great value - use your hands for eating, as the locals do, as the utensils are often not washed properly. Anti-bacterial wipes are handy to have in your purse.
Expect to pay for pictures. Just like the "gladiators" outside the Colosseum in Rome, the snake charmers and monkey handlers in Jemaa el Fna will expect money if you stop to take a picture.
Get up early to go to Jardin Majorelle. The beautiful garden is one of the most popular tourist sights, and gets very crowded. It is best enjoyed, though, with few people around when you can appreciate the garden for the peaceful oasis it was intended to be. It opens daily at 8am, so be an earlybird and get there before the crowds descend - it'll be worth it!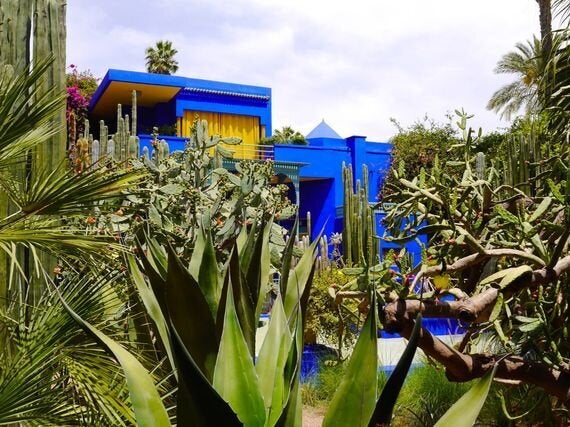 Have plenty of small notes and coins for tips. Many taxi drivers and shopkeepers will try to tell you they don't have any change when you give them big notes, so having small money on hand will avoid this problem.
Stay in a riad for a truly authentic experience. Hotels are great, but in most you could be anywhere in the world. There are plenty of luxury riad options if you still want hotel quality service and comfort, and many feel like an oasis of calm in an often hectic city. Always double check when booking that it has air conditioning. I stayed at P'tit Habibi, and loved it.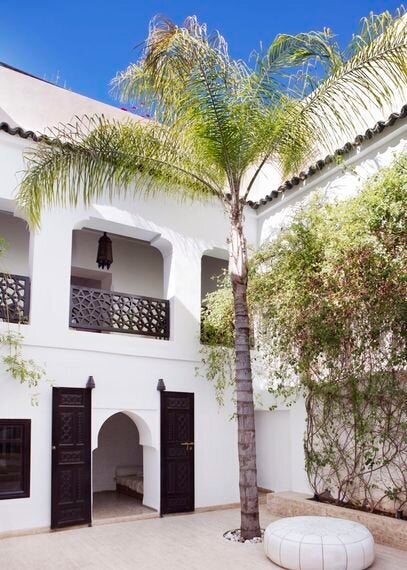 Wear comfy shoes. Particularly in the Medina, the ground is cobbled or dirt - neither of which is ideal in heels. A good pair of supportive sandals or trainers are perfect for wandering.
French and Arabic are the most widely spoken languages. Arabic may be beyond most of our linguistic abilities, but knowing some basic French phrases is both helpful and thoughtful. I always download a translator app with basic phrases before visiting a foreign country - it has been a lifesaver more times than I can count!
Take a break. Marrakech is a bustling city, and can become overwhelming. If time allows, escape the frenetic pace and visit the nearby Atlas Mountains for a day trip or overnight excursion, or journey to the coast to Essaouira to enjoy the beach.
Anything I have missed? What are your top tips for Marrakech?
This post was originally published on Some Kind of Wanderlust. You can read more articles about travel to Morocco here. All images by Andrea Magrath.