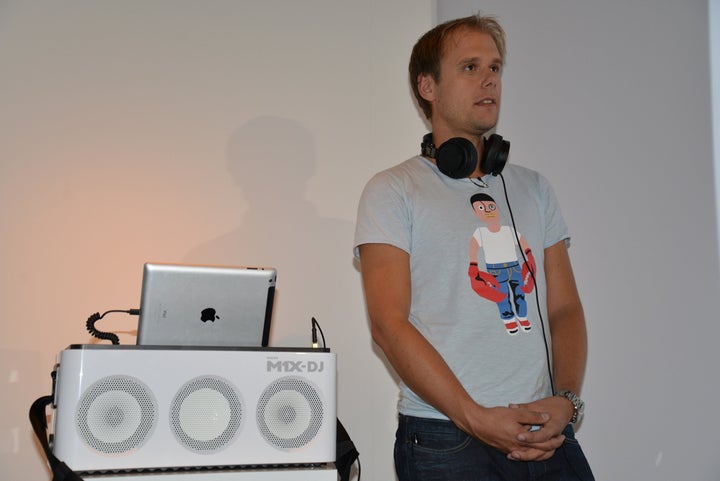 At IFA, Philips announced a new collaboration with globally-renowned DJ Armin van Buuren. Industry innovator and five-time winner of DJ Mag's Top 100 DJs poll, Armin is working with Philips to develop audio products for both DJs and music fans.
The first result is called the M1X-DJ sound system, which allows you to mix, play and share the music you love.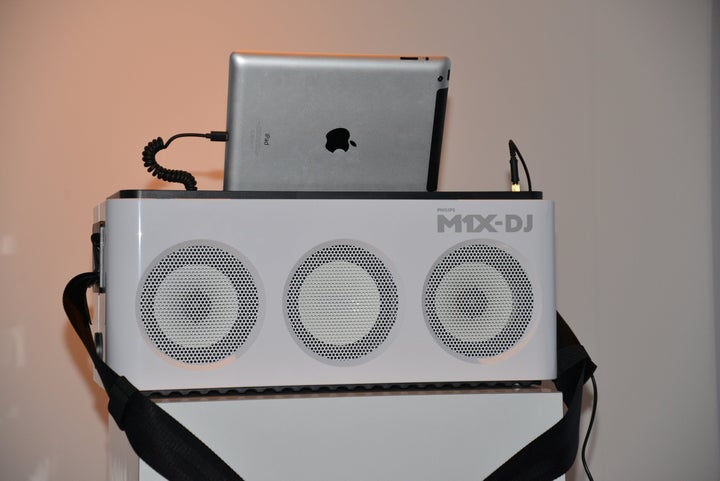 Combining a sleek design aesthetic and easy-to-use interface with innovative technology, the M1X-DJ allows anyone who wants to mix, play and share their music in one portable device. It combines a DJ controller and sound system that comes integrated with a Lightning connector and Bluetooth connectivity and works seamlessly with the djay 2 app from Algoriddim.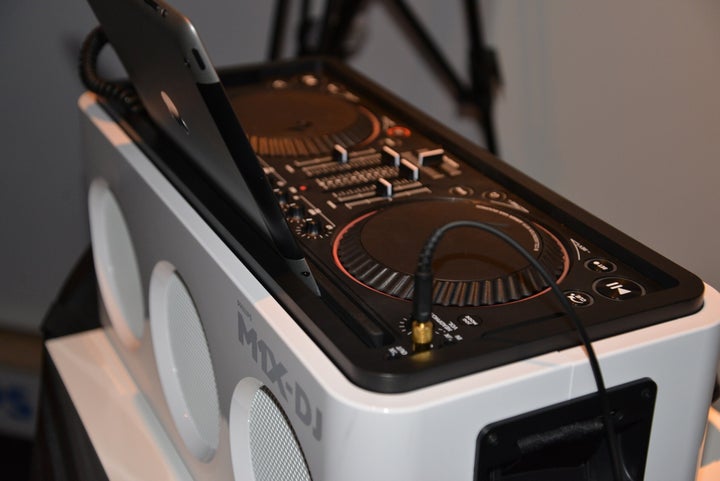 The system is simple to use and provides an authentic DJ experience for beginners to professionals, depending on how you choose to use the features. With multiple inputs and outputs, aspiring artists can link up multiple M1X-DJs or bigger stereo systems for a more club-like sound. Bluetooth connectivity allows you to share your favourite music from Bluetooth-enabled devices. When the party moves outside or to a remote location that may not have accessible power, the M1X-DJ will play for five hours with D cell batteries.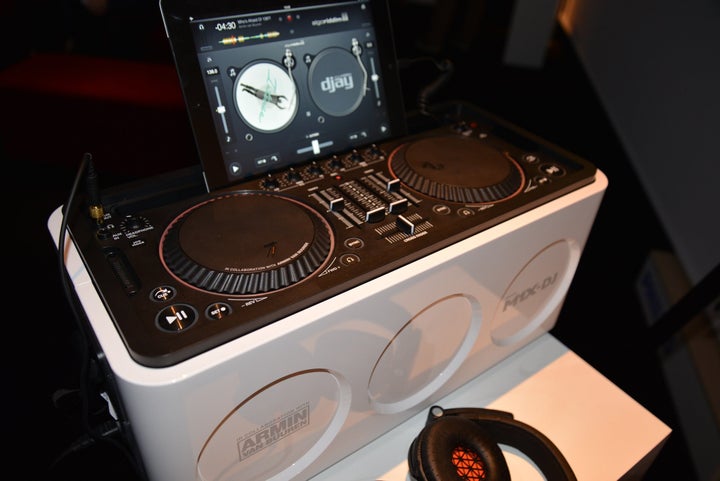 The Philips M1X-DJ Sound System will be available in November 2013 with a recommended retail price of EUR 399.95.
After the press conference Armin gave us a private demo of the M1X-DJ, the highlights of which you can watch below:
Widely considered one of the biggest players in the electronic music scene, Armin van Buuren first took to his decks when he was just a teenager, and, with over fifteen years' experience in the industry is now trance's most recognizable star. Named DJ Mag's number 1 DJ a record five times, Armin has hosted his weekly radio show, A State of Trance, since 2001, amassing 20 million weekly listeners in 26 countries and propelling him to worldwide superstardom. Currently playing a residency at the world largest club, Privilege in Ibiza, Armin continues to create innovative and exciting music to both popular and critical acclaim.
So what do you think of the Philips M1X-DJ? Let us know by leaving a comment below.
Related