I-Wei Huang is the Character Director at Toys for Bob working on Skylanders and I sat down with him at their studio in San Francisco and we talked about his designs and other things Skylanders related.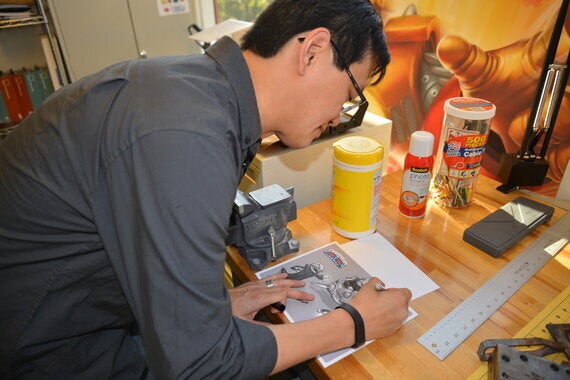 Skylanders is redefining the Toys-to-Life phenomenon with yet another ground-breaking innovation, Skylanders Trap Team. With Skylanders Trap Team, players can take characters out of the game and place them into physical "Traps" that kids can take with them, effectively bringing Life to Toys
In this first video, I talk with I-Wei about his inspiration, and about designing Skylanders:
Growing up, Chopper was much smaller than the rest of his dinosaur kin. But this didn't bother him because he had big ideas. Ahead of the annual hunting competition to honour the village idol, Roarke Tunga, Chopper spent weeks building himself a super Gyro-Dino-Exo-Suit. When the competition began, he took the air - firing his missiles and chomping everything in his path. With Chopper on the verge of victory, the competition came to a sudden halt when the nearby volcano erupted, flooding the village with lava. Seeing the residents of his village trapped, Chopper quickly flew into action. One at a time, he airlifted everyone to safety. And was even able to save the village idol. For heroically using his head, Chopper was made a Skylander!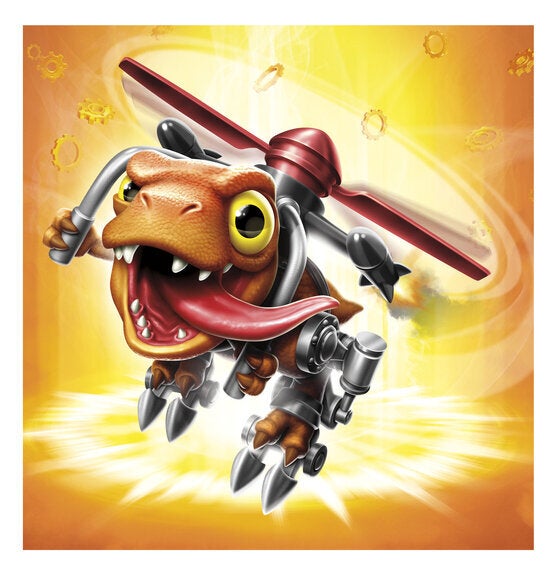 It's amazing to see how easily, and quickly I-Wei draws him, so over to I-Wei:
Skylanders Trap Team will be published by Activision and will be available 10th October for Wii and Wii U, a variety of iPad, Kindle Fire and Android tablets; Xbox One and Xbox 360, PlayStation 4 and PlayStation 3. A different, unique adventure also will be available on the Nintendo 3DS.
Related