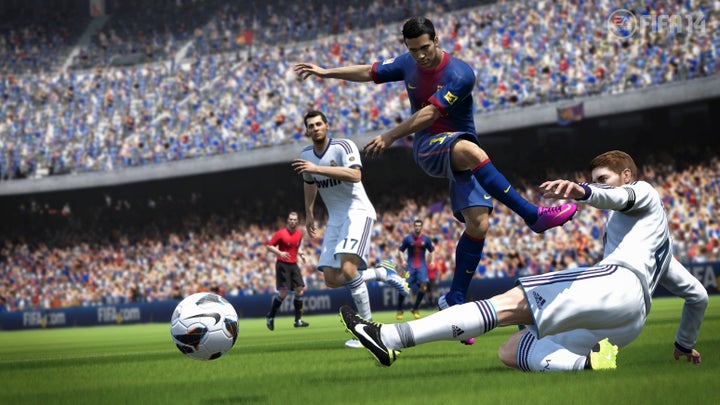 This week EA announced FIFA 14 - the latest in a long line of FIFA games. I was at the first look event and had the opportunity to talk with Sebastian Enrique about some of the new features.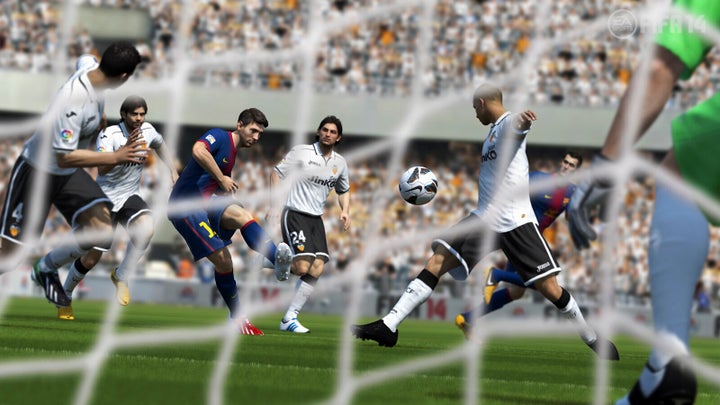 Each year EA release a new version of FIFA, and each year they manage to make the game significantly better. When FIFA 13 was released last year, it sold 4.4 million copies in its first week alone. And by the start of March 2013, 2.1 billion (yes, billion) matches had been played. That is some statistic!
So just what will EA be doing with FIFA 14 to surpass what it did with FIFA 13? Well, they are tapping into what they call "The Emotion of Scoring Great Goals".
Some of the many new features of FIFA 14 include:
Pure Shot-- Shooting has been transformed. Players have the intelligence to adjust their stride and approach angle to find the best position for hitting the back of the net. Well-hit balls feel satisfying and goals are rewarding. As well as quality strikes, players can now shoot while off balance or rushed.
Real Ball Physics-- Strike the ball with more force and finesse. Realistic ball physics now determines the trajectories of balls in game, enabling players to strike the ball with force from distance, drill low rising shots with accuracy, and blast dipping or swerving shots, just like real footballers.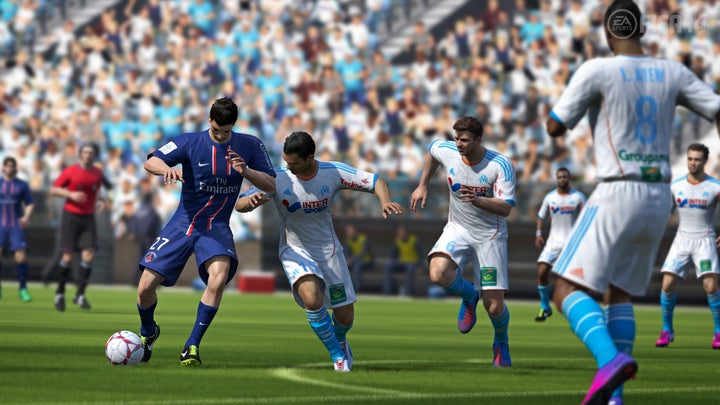 Protect The Ball-- Dominate midfield and dictate the tempo of a match. Fend-off and block defenders from the ball while dribbling at any speed. Protect the ball from opponents to control play through midfield and dictate the pace of the match. Plus, out-muscle opponents for position before receiving the ball, then turn defenders to carve out opportunities.
Career Mode-- Search for talent year-round with the new Global Scouting Network that brings the world of professional scouting to life. Develop and refine your own scouting network. Evaluate footballers to uncover the attributes of players who could bolster your squad during the transfer windows. A new hub delivers easy navigation, fewer interruptions and live scouting reports.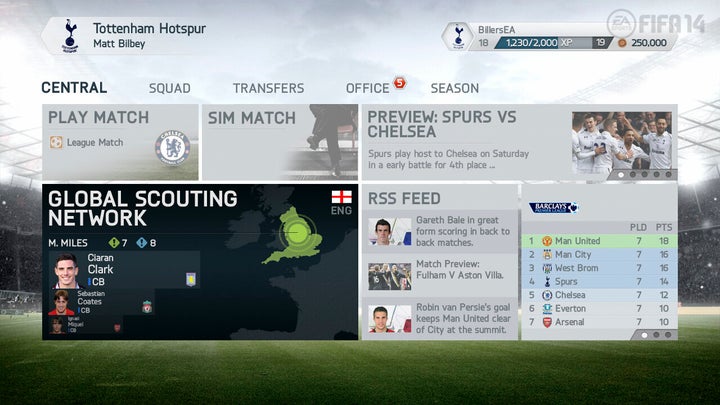 Sebastian Enrique is one of the producers for FIFA 14. He has worked on numerous versions of FIFA, and as you will hear in the interview, he eats, sleeps and breathes FIFA and football! We talk about some of the new features and how popular FIFA is, so over to Sebastian:
It's easy to see from the first look we were given that EA are serious about making FIFA 14 even better than FIFA 13, and that "The Emotion of Scoring Great Goals" is already there. It will be interesting to see just what else they have in store for us.
Additional features will be revealed in the months leading to the game's retail launch in late 2013. At the moment EA have only announced FIFA 14 for the Xbox 360, PlayStation 3 and PC, but expect it to appear on other platforms.
What do you think of the new features announced so far for FIFA 14? Let us know by leaving a comment below.