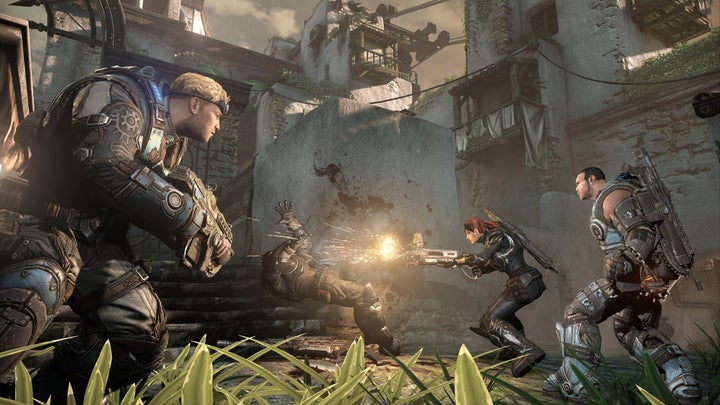 I recently attended a special Gears of War: Judgment event with Microsoft and Epic Games, and while I was there I had the chance to talk with Jim Brown, who is the Lead Level Designer from Epic Games.
Set years before the events of the original Gears of War trilogy, Judgment centers on Kilo Squad, a troop of soldiers led by Damon Baird and Augustus "The Cole Train" Cole. They are joined by newcomers to the Gears series, Sofia Hendrick and Garron Paduk, as they attempt to save the besieged city of Halvo Bay from a terrifying new enemy.
We talk about the new Gears of War: Judgment game. We talk about old characters and new, new modes, cosplay and we even have new gameplay footage to share. So over to Jim:
Gears of War: Judgment will launch worldwide on 19 March, 2013 on the Xbox 360.