Mad Catz have a new premium headset - the F.R.E.Q.9, and I managed to get my hands on the first set in the UK to play with!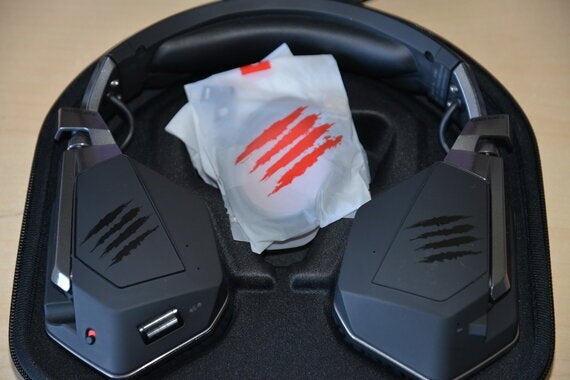 Picture Credit: Andrew Edney
The F.R.E.Q.9 connects to every games console out there at the moment and the box contains every cable you will need to connect (with the exception of the Xbox One which requires you to already have the Xbox One headset adaptor).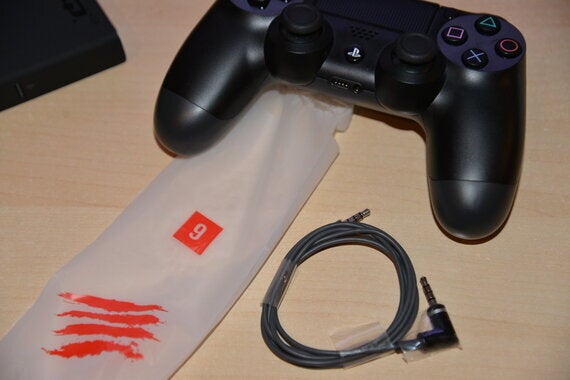 Picture Credit: Andrew Edney
So depending on what you want to connect up to, take a look at the guide and made a note of the number, which corresponds to one of the packets in the box.
Rather than having a removable boom mic that can often get in the way, or even get lost, the mic on the F.R.E.Q.9 is built into the right headset cup.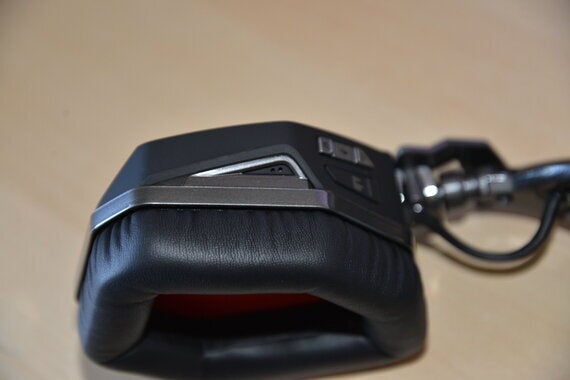 Picture Credit: Andrew Edney
There are a number of controls on the headset, including next and previous tracks, microphone mute and a button that controls binaural monitoring and surround sound.
There is also a volume wheel (which can be easily accessed and used in the middle of a hectic match) and a switch that activates and deactivates the active noise cancelling function.
The first thing I noticed when I opened the box was how good the F.R.E.Q.9 looked, and that included the case! The headset itself is very sturdy, and feels very comfortable to wear, even with extended periods of wearing! It's very solid, but also flexible where it needs to be. The actual headset ear-pieces can be swivelled easily and they stay in place.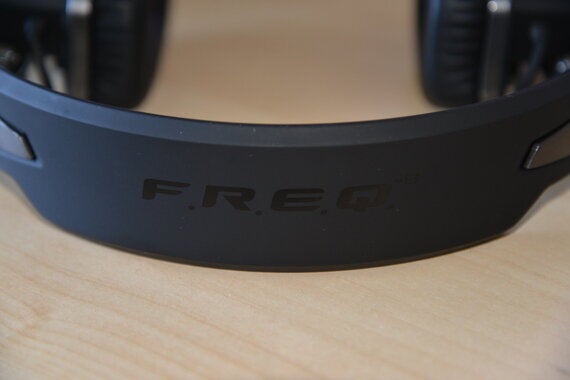 Picture Credit: Andrew Edney
I was really happy with the battery life on the F.R.E.Q.9 - I managed to get around 24 hours of use, give or take a little, which meant that if I wanted to take the headset on a flight and use it I could do so and not have to worry about the battery running out. Charging was easy and just involved plugging in the USB cable and waiting!
When I first saw that there was no external mic I was both happy and concerned at the same time. I was happy that I wouldn't have to keep removing it when I didn't want to have a mic on and concerned that it wasn't going to be good enough given the small size and location. I was very happy that my concerns were unwarranted and the sound quality was excellent, in fact far better than I had experienced on other headsets even with an external mic. And that annoying side effect of having everyone hearing you breathe is also gone - so great job Mad Catz!
I mentioned binaural monitoring and surround sound - surround sounds is provided using AM3D which delivers audio enhancements and 3D audio and can be enabled to provide a really immersive effect when playing games and watching films. Certainly when playing Destiny on the PS4 I could hear the sound effects better than I had done before on my normal television!
One thing I like to do when travelling is to try and ignore the world around me - usually I do this with a pair of noise cancelling headphones, so I was very happy to see that the F.R.E.Q.9 had noise cancelling built in. It's digitally controlled Active Noise Cancelling (or D-ANC) from Soundchip that reduces the unwanted background noise. It works on any Bluetooth or 3.5mm audio connection and it works really well. Just flick the switch and notice the difference straight away.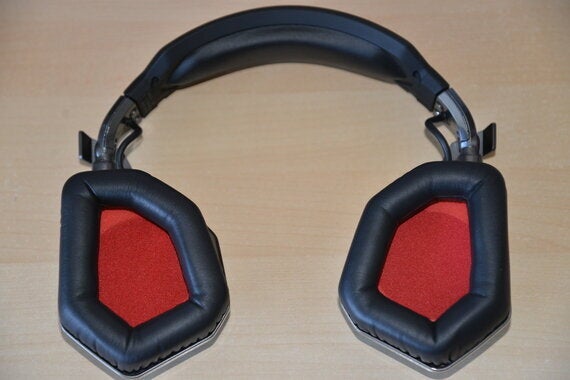 Picture Credit: Andrew Edney
I tried the F.R.E.Q.9 on a multitude of devices and consoles - basically the only one I needed an extra component for was the Xbox One and Mad Catz make a point of telling you that you need it so that it's not a surprise! I had no problems at all setting it up on the difference devices and the fact that Mad Catz took the time to not only produce detailed descriptions in the manual for the connections but also numbered the little bags of cables to make life easier was a very smart move.
Overall I was incredibly impressed with the F.R.E.Q.9 - there are a lot of headsets on the market, and this one is in a class of its own. I highly recommend trying a pair now, yes, they are not cheap, but you certainly get what you pay for, and in this case, it's an extremely high quality headset that does it all.
The F.R.E.Q.9 Wireless Surround Headset retails for £299 and is the best gaming headset I have ever used!