I recently got the chance to have the first ever hands-on gameplay with The Witcher 3: Wild Hunt and whilst I was there playing the game, I also got to sit down the Damien Monnier from CD Projekt Red to talk all things The Witcher.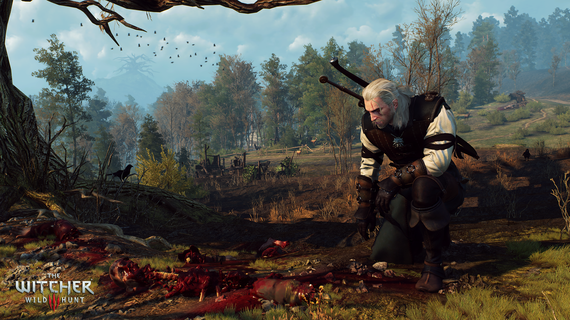 The Witcher 3: Wild Hunt is a story-driven, next-generation open world role-playing game set in a visually stunning fantasy universe full of meaningful choices and impactful consequences. In The Witcher you play as the professional monster hunter, Geralt of Rivia, tasked with finding a child of prophecy in a vast open world rich with merchant cities, Viking pirate islands, dangerous mountain passes, and forgotten caverns to explore.
Damien is the Senior Gameplay Designer on The Witcher 3: Wild Hunt, and in this exclusive interview we talk about various things, including the violence and nudity in the game, Charles Dance and why you should play it, and there's also some brand new gameplay in there too.
The Witcher 3: Wild Hunt will be available 19th May 2015 for Xbox One, PlayStation 4 and PC.