I got to spend a few hours playing Ubisoft's forthcoming game South Park: The Stick of Truth - and it was sweet!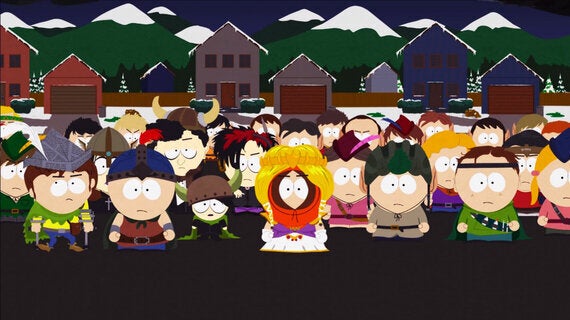 South Park seems to be one of those games that has been coming out forever - so when I was given the chance to actually get some hands-on with it, I jumped at the chance.
The premise of the game is simple - you play "The New Kid", also known as douche bag, who has just moved to South Park and get's involved, as you do, with an epic quest to save The Stick of Truth from the forces of evil.
When the game first starts you are treated to a short sequence about the history of The Stick of Truth - which reminded me of the The Lord of Rings animated movie from many years ago (instead of Gandalf riding a horse, it's Cartman). What follows is what can only be described as the start of a normal episode of South Park. It looks the same, feels the same, and sounds the same - and that's because this is the first South Park game that has actually had Matt Stone and Trey Parker fully involved. They wrote the script and they do the voices. So this is basically your chance to be in an episode of South Park.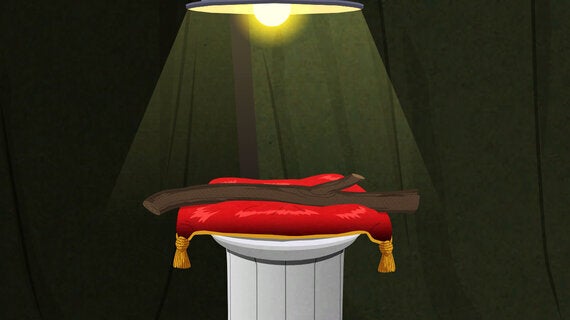 There is a lot of customisation available for your character - you can choose how he or she looks, what they are wearing, and more, and you also have the choice to play as one of four classes - fighter, mage, thief, or Jew!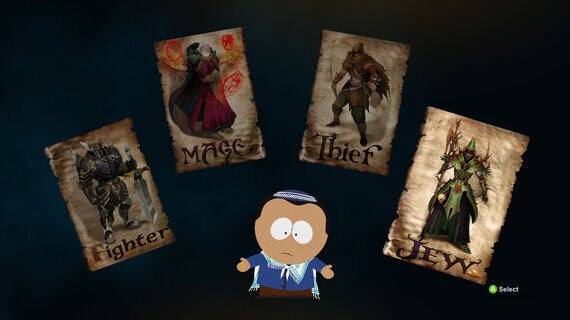 And then it's time for the episode, sorry, game, to begin properly.
You get to explore all of South Park and it isn't long before you run into Butters in the middle of a fight with another 4th grader - so once you have helped him, he takes you to Cartman's house and you get to join the quest. This whole sequence is designed to introduce you the various fighting mechanics in the game. The fighting, which consists of turn by turn selections is actually a lot of fun, with you getting to choose whether to fight using a weapon, or a special power. You even get to fight as other South Park characters, depending on who you have with you at the time.
The game primarily consists of you exploring South Park and completing lots of little quests - such as getting the rest of Cartman's team to come back to his house - each one of those quests often results in having to do more.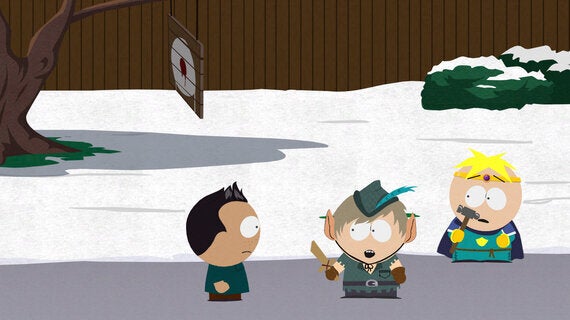 You even have a Facebook like service where you get to friend other characters you meet, receive messages from them, and generally have a good laugh!
There are lots of references to the shows 17 year history, from locations, to characters to having to collect all 30 Chinpokomon that are scattered around South Park.
I don't want to give too much away of the story, but needless to say fans of South Park are going to love this game. One thing's for sure, I can't wait to play more!
South Park: The Stick of Truth will be released on March 7th on Xbox 360, PlayStation 3 and PC.