EA are set to release the first expansion pack for The Sims 4 called Get to Work and I got to spend some time playing with it.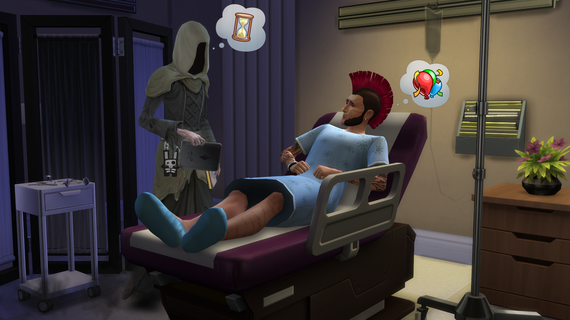 In The Sims 4 Get to Work players will take active control of their Sims while they're at work and determine whether they are headed towards the big promotion or becoming the workplace menace. Jump to the rescue and save countless lives as a Doctor, torment your neighbours with mischievous inventions as a Scientist, or investigate crime scenes and crack the big cases as a Detective. Additionally, players with an entrepreneurial spirit can decide to set up shop to create, customize, and manage their own Sim retail businesses to become a Simoleonaire! However players choose to get to work, this expansion pack will introduce new venues, skills and other fun gameplay elements to their The Sims 4 experience.
I sat down with Azure Bowie, one of the Producers from The Sims team to talk about the new expansion pack and also the free updates coming this month to The Sims 4, plus there is some brand new gameplay in there showing Get to Work:
The Sims 4 Get to Work will be available in April 2015.