Paul Reiche is the studio president at Toys for Bob working on Skylanders Trap Team and I sat down with him at their studio in San Francisco.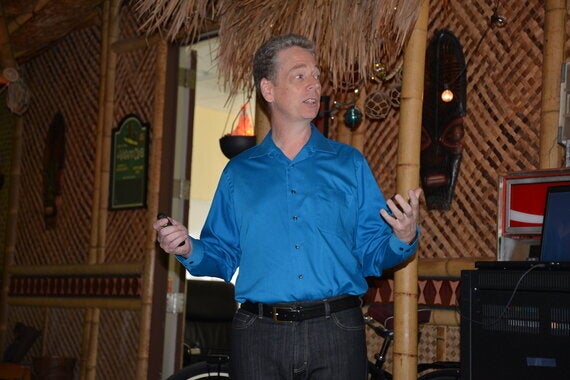 Paul Reiche III is the President and Co-founder of Toys for Bob, an Activision studio and occasional Tiki bar in Novato, California.
Toys For Bob was formed in 1988 by Reiche Reiche and Fred Ford, best known for being the co-creators of the cult-classic Star Control series. Before their partnership, both Reiche and Ford attended UC Berkeley while working on games; /Ford programming early Japanese computers and Reiche working with TSR Hobbies on D&D and co-designing Archon 1 & 2 and Mail Order Monsters on the Atari-800 and Commodore 64 home computers.
Skylanders is redefining the Toys-to-Life phenomenon with yet another ground-breaking innovation, Skylanders Trap Team. With Skylanders Trap Team, players can take characters out of the game and place them into physical "Traps" that kids can take with them, effectively bringing Life to Toys.
Skylanders Trap Team will be released October 10th for the Nintendo Wii, Wii U and 3DS, Xbox 360, Xbox One, PlayStation 3, PlayStation 4 and various tablets including the iPad, Android tablets and the Kindle Fire HDX.
And here is some brand new gameplay footage captured from the PlayStation 4 version of the game:
Related