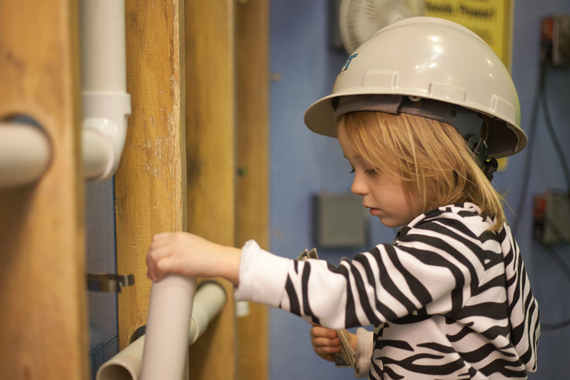 Photo by legenda
Clickbait or serious debate? When images of kids climbing on Donald Judd's 'stacks' at Tate Modern emerged earlier this year, the cries of horror were as polarised as ever. On one hand, parents you'd happily see exiled to Sea Stacks off St. Kilda, ranted about the rights of their little darlings to get down and dirty with everything from Miffy to the Winged Victory of Samothrace. While on the other hand, purists swooned en-masse and demanded anyone under 14 should be stuffed up a chimney until they learned some respect.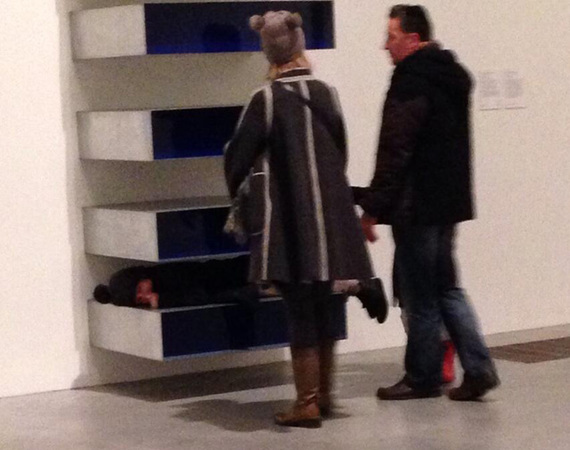 Photo by @TheodoreArt
The only voices that weren't heard were the ones of the marauding mountaineers themselves. Too young to comment? Maybe. Or perhaps they were just confused as to why there was an argument in the first place - 'We've got our own museums anyway.'
And they aren't talking token fish-sticks on a 'Kid's Menu'. Some of the world's most exciting museums are now dedicated to entertaining and educating the under 14's. They annually battle it out for accolades from EMA's (European Museum Academy) 'Children in Museums' award to The Telegraph 'Family Friendly Museum Award'. Experiences like Philadelphia's 'Please Touch Museum' are upfront and amazing. And any parent still frustrated by the Frick's strictly 'over 12' policy should try to remember the last time they heard a 7 year old whining about a lack of Louis XV in their lives.
So before you test your kids' critical faculties on the likes of Rothko and Judd, maybe think about a more fun approach to the art of appreciation. Here's a short guide to some of Europe's best child-centred museums guaranteed to engage the tiniest of philistines without resorting to ropes or filthy looks.
Tropenmuseum Junior, Amsterdam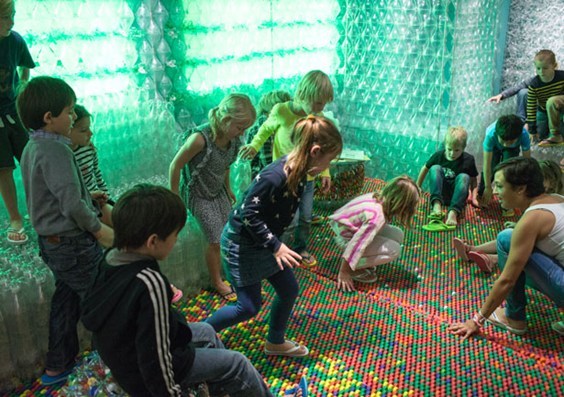 Photo from Tropenmuseum Junior
Since 1975 this award-winning museum in Amsterdam Oost (near Oosterpark) has dedicated itself to working from a child's perspective. Every two years they have a different exhibition curated to immerse children entirely in another world (2014, it's everything and anything about Brazil 'MixMaxBrasil'). With visiting artists and performers, art, music, books, concerts, theatre and loads of interaction, the aim is complete involvement and it works. There are children who would quite happily live in the Tropenmuseum Junior for two years - and don't get Dutch adults started on their misty-eyed childhood memories of the place.
Eureka! The National Children's Museum, Halifax, UK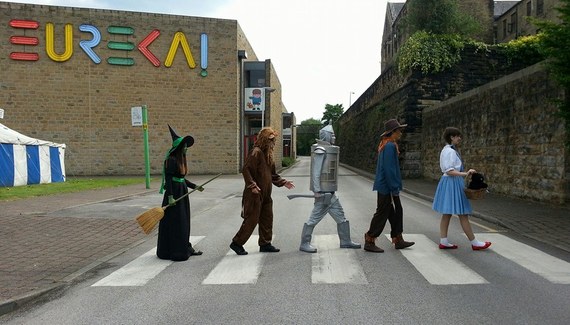 Photo from Eureka!
From little visitors exploring an over-sized garden at ladybird-level to older kids discovering how their noses work, nobody leaves Eureka without learning something. But they don't notice the education bit, they're too busy with the fun stuff. Eureka's designed for 0 - 11 year olds and it easily fills a day. Once they get used to the child-scale of everything, parents are completely captivated too.
Junibacken, Stockholm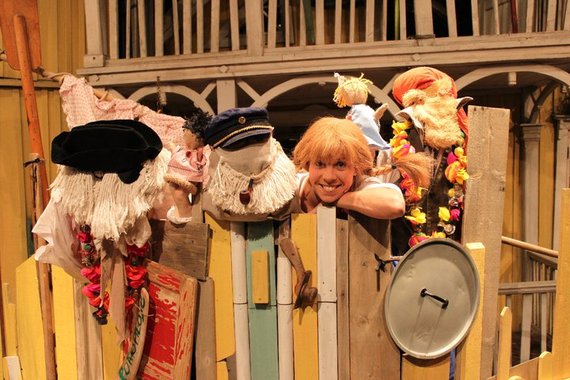 Photo from Junibacken
For anyone (young or old) who ever wanted to be Pippi Longstocking and live in Villa Villekulla with a giant horse and endless well-meaning misadventures, welcome to Junibacken. This is Pippi's world, complete with her house, her horse, her kind-hearted naughtiness, her eccentricity and a train to travel around with lots of stops for playing. Other Astrid Lindgren characters make an appearance too. There's even a Moominmamma kitchen - bit of artistic licence with Tove Jansson's legendary creations here, but rules are made to be bent in Pippi Longstocking land.
Labyrinth Kindermuseum, Berlin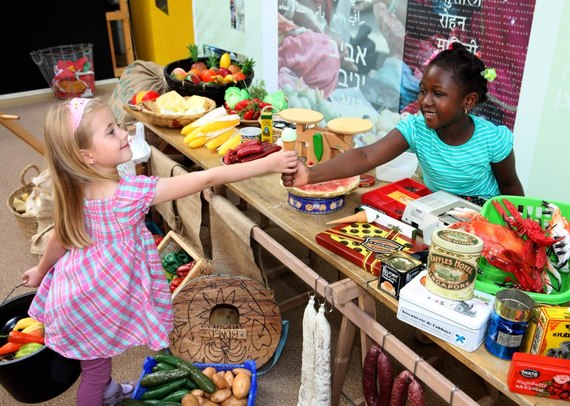 Photo from Labyrinth Kindermuseum
It's a bit unfair to describe Labyrinth as a 'children's museum'. And interactive doesn't really do justice to the scope of physical and creative involvement here. Labyrinth is like an invitation for children to make their own experience whether it's growing things, building a city, making music, telling stories, painting, drawing or just exploring. It's a fascinating, inclusive environment and a Berlin institution for local families - especially during the holidays. Most of July and August this year, Labyrinth's highlight is 'Urban Gardening for Children' - totally (dirty) hands-on.
Discover Children's Story Centre, London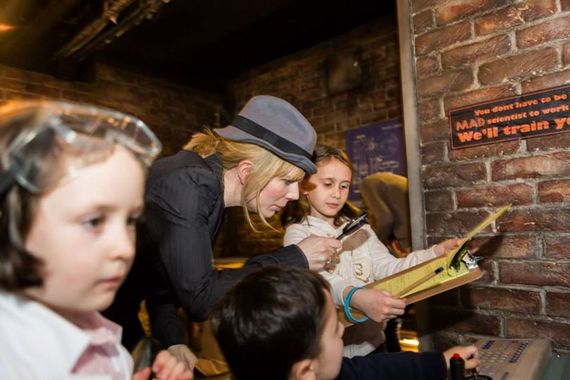 Photo from Discover Children's Story Centre
Got a detective or a wizard or a giant or a polar bear or a pirate or any child with a child's imagination? Discover Children's Story Centre lets them explore fantasy worlds whether it's making puppets and putting on shows or learning spy skills or playing music outside or dancing on polka-dots. And it's never too early to Discover - this summer there's sensory play for babies, as well as Tour de France events and a daily Story Studio for kids age 6 and over so you should strongly think about visiting London.
Frida & Fred, Graz, Austria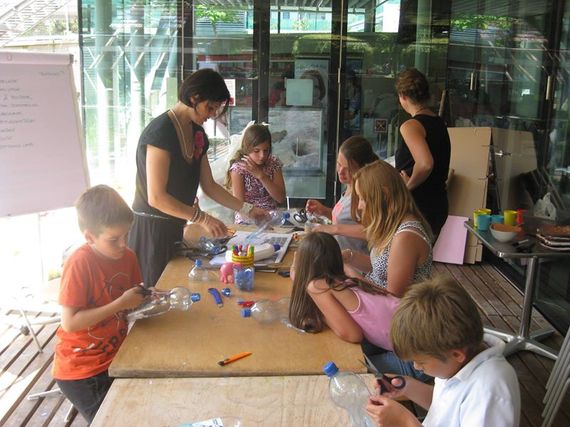 Photo from Frida & Fred
Frida & Fred is a wonderful, friendly museum that feels a bit like visiting someone's home - if you know people who have amazing gardens, brilliant exhibitions, games, stories, theatre, craft workshops and a special 'Saturday At 2' event every week. It's a 'sock museum' and that says it all really - children take their shoes off and run about barefoot, in socks or even slippers if they remember to bring them. Frida & Fred was shortlisted for the 2013 EMA 'Children in Museums' Award.
Toys' Museum, Vilnius, Lithuania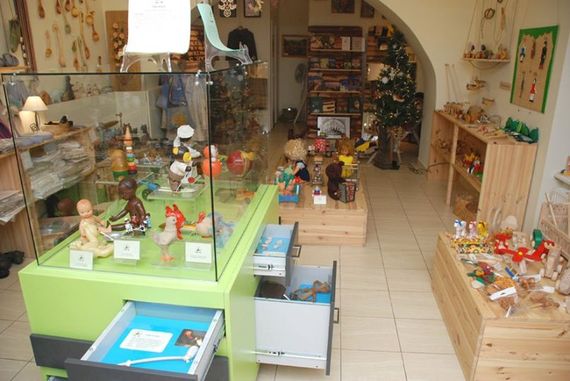 Photo from Zaislumuziejus
One of Europe's newest museums and a totally new generation of 'Toy Museum', this is the opposite of everything you associate with the creepy, cased and labelled examples of the past. Touch and play is the theme here and thoughtfully produced replicas even let young visitors get hands-on with rare and valuable exhibits too. You can donate a toy. There are hand-made toys which are great fun. And there's a wonderful collection of contemporary toys and games. The museum also holds a huge range of children's events from story-telling to workshops.
And on a final note. I'd just like to point out Tate Modern's a great space for children, very welcoming and inclusive. They just don't want you to scale their collection of the world's finest contemporary art. And if that's going to ruin your little one's pleasure, probably best consider the many, many alternatives now actively encouraging climbing, running, shouting, hiding, playing ........
Find Andrew Matthews on Google+