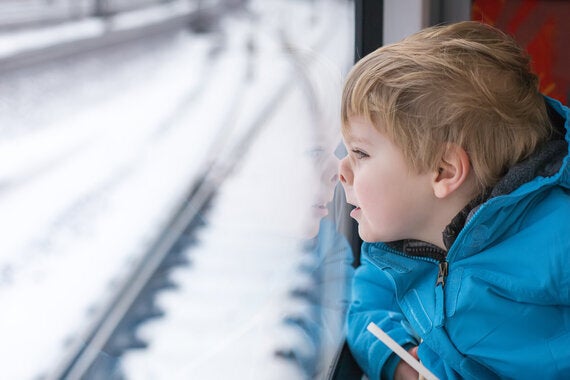 If you're at the stage of 2014 where you think you'll never see daylight again and the only state of being that makes sense is 'hibernation', welcome to my world. I just about limped through January on the fallen crest of the festive season, but a headlong stare into the abyss of February and I find it hard to believe in seasons that don't come with storm warnings, floods and a high chance of fire and brimstone. People keep telling me, 'It'll soon be Spring' and instead of feeling joy at the prospect I just have an overwhelming urge to curl up and close my eyes and beg them to wake me sometime round the middle of April.
Sadly the absence of independent wealth and/or a cosy, nut-filled cave means I can't succumb to my baser anti-winter feeling, so trudge on I must and find solace where I can. Enter the boost of the welcome winter break. Short, affordable and seldom far-flung, the winter break is just about enough of a kick to get me over the February/March hurdle and into the optimism that's Spring.
Fine for the selfish single you think: light of foot and lighter of luggage, can just head off for a week of indulgence without a second thought. What about the longing filled traveller who comes complete with children? Okay, you're not going to be lazing by crackling log fires in charming country pubs or lingering over romantic Parisian lunches or sleeping till noon after a night of reckless hedonism, but even so. Child friendly winter breaks that fit in plenty of 'me' time for parents are out there, you just have to know where to look and what to look for. I've found festivals, beaches (no guaranteed sun but plenty of drama), boats, treasure, cities, countryside and even underground art and that's all just at a first pass. And the best bit is: when you've been 'wonder parent' all day, your downtime is so well deserved.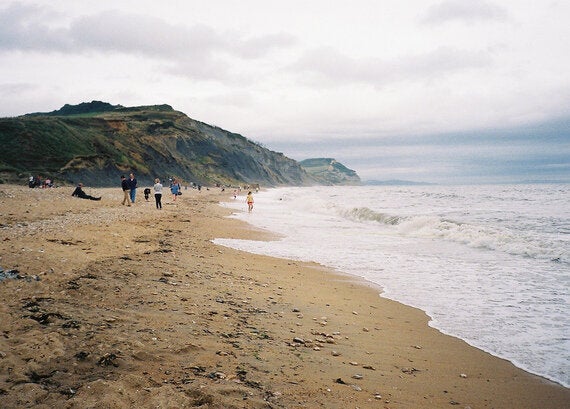 Children or no children, beaches in winter are all about wild seas, rugged walks and the type of gear normally associated with polar expeditions. And nowhere on earth (or quickly reached on a short-break) does those beaches better than the UK. These are the places to teach your children the true value of things they take for granted, like walking upright and body heat.
Best in class is Charmouth Beach, Dorset (above) on the 95km stretch of coast between Exmouth and Studland. Fossil hunting is a speciality here (it's known as The Jurassic Coast) and there's plenty of drama courtesy of waves on one side and hefty cliffs on the other. There's an excellent heritage centre and if you brave the entire beach and cliff trek from there to Lyme Regis, grown-ups get the reward of this totally charming town and can pull the 'eat like adults' card at the almost-famous Hix Oyster and Fish House.
But if you really want to go out there you have to head for North Cornwall and Sennen Beach. Miles of flawless sand, a raging wintery Atlantic and the romance of Land's End, Sennen can occasionally feel like 'survival of the fittest' but mostly it's just silly, good fun.
Cities That Take Children Seriously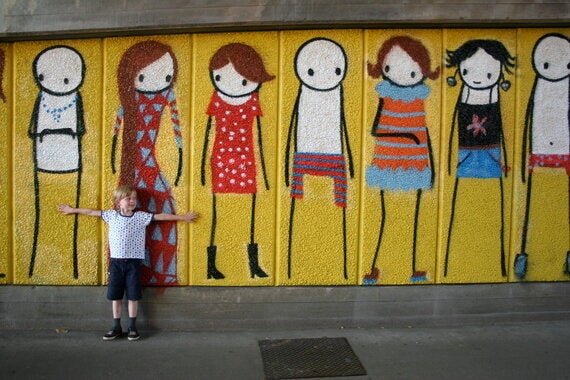 London in winter might be cold, grey and dull but that's all the more reason to pack up your children and visit. The major museums and galleries are all free, much quieter this time of year and most of them have child centred event programmes. The big ticket sights are keener than ever to have your winter footfall so there are plenty of offers to be had. And if you're in and around the UK's capital between 5th February and 17th March The Southbank Centre 'Imagine Festival' is 'All About The Kids Taking Over'. From School of Rock events to creative writing classes, circus skills to Spot the Dog, young adult authors to art workshops, 'Imagine' has more than enough going on to fill the longest of short winter breaks. Imagine Children's Festival
A good fit for a fast winter boost that comes with ice-skating, canals, zoos and museums that make children their priority, has to be Amsterdam. It's one of the friendliest, liveliest and most welcoming cities in Europe and the well-balanced, charming locals didn't get to be that way by having boring childhoods.
Paris sells itself on romance, but if that's what you're looking for I'd recommend you hold out till Spring - there is nothing romantic about the weather in Paris at the moment. It is a good time to visit with children though. The relentless hordes of tourists aren't consuming every inch of space and irritating the natives (the Parisians are really only rude in high summer). And you can actually get to see some of the most visited city in the world without queuing for hours.
Fun stuff that isn't Grand Theft Auto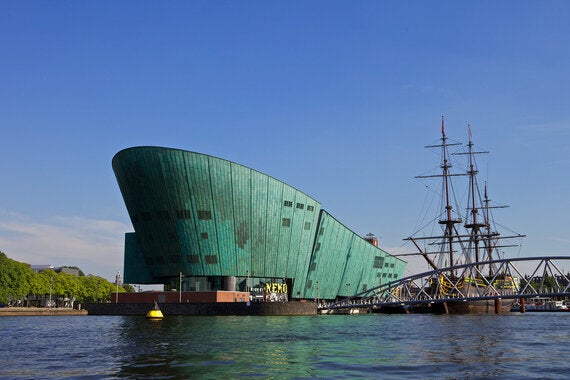 If the thought of giving their thumbs some downtime has panic setting in, quick technology hits can be had at Amsterdam's NEMO Science Museum (very interactive for 6 - 16 year olds): SPECTRUM German Museum of Technology, Berlin: Cité de l'Espace, Toulouse: and Cosmo Caixa, Barcelona.
Art beyond fingerpaints and messy smocks doesn't have to be dull. The newly restored Rijksmuseum in Amsterdam is amazing and has underground galleries (very cool) and lots of child-centric art based events. The Lens Louvre outpost lets you watch restorers at work in the cavernous basement ateliers. And London's Tate Modern has Open Studios for children every Saturday from 11 to 4pm - and you can get there by boat.
Plus there are Pandas at Edinburgh Zoo, baby polar bears at Hellabrun Zoo in Munich and a toddler Hyena at the famous Berlin Zoo.
A winter break with children is more packing and planning I admit, but there are plenty of perks too. And just think, with all that running around, 'active parenting' at this time of year, you've definitely earned first dibs on destination choice come summer - and it's not that far away, or so I'm told.