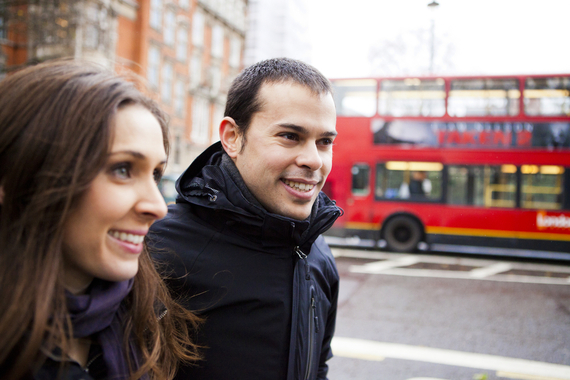 So Friday is Valentine's Day, treasured by loved-up couples, loathed by single souls and forgetful boyfriends. Even in cold, grey (most likely wet) London there are those who'll still get excited for 14 February, despite overpriced menus at restaurants and 'special offers' on flowers outside the station. In London there is plenty to see, do, drink and eat without risking a 'been there, done that' comment from your Valentine.
So if you're looking for something different to do, I've come up with six suggestions for a less than ordinary date in London.
Ice, Ice Climbing (Baby)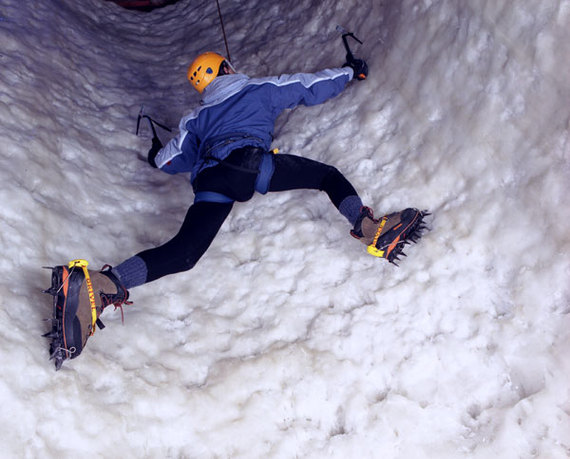 Vertical Chill
If the one you love is an adrenaline fiend, doesn't mind heights and owns thermal underwear, then this is the date for you. A temporary installation at the Ellis Brigham store in Covent Garden, book a date with your significant other and a giant wall of ice. Nothing to do with Game of Thrones, the Vertical Chill is the only place in London that you can climb eight metres up pure ice, unless the weather takes an unexpected turn for the worse. And don't worry if you've never done anything like this before because equipment and guidance come provided.
Music Lessons... from around the world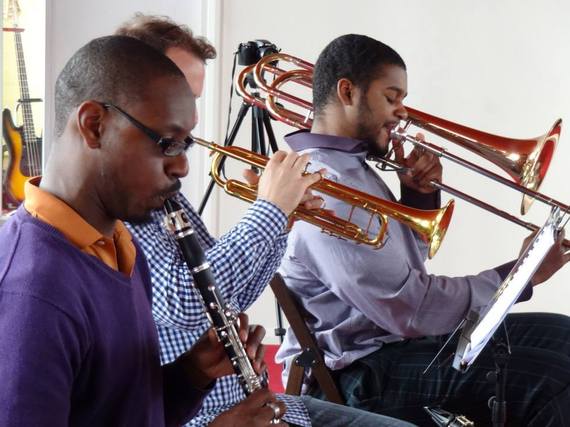 World Heart Beat Music Academy
"The couple who play bongos together, stay together," said someone, somewhere, possibly never. If you're a musically-minded couple looking for a new melody to groove to on your Valentine's date, find out what's on offer at World Heart Beat Academy in Southfields. It's a music school offering lessons in music from all over the world. Ranging from jazz improv to vocal groups, Asian music school to Celtic fiddle classes, you can sign up to a course of lessons that will bring you and your partner more of the food of love.
Go Back to School... Gin School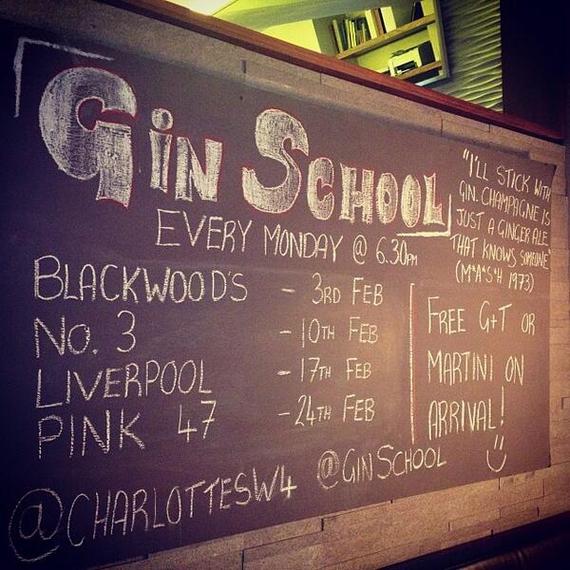 Gin School at Charlotte's Bistro
Not ready to stay sober on a date yet? Well, here's your chance to dress it up as something else. Part-homage to West London's history of gin palaces and part indulgent exploration of gin, Gin School is one gin-enthusiast's weekly love letter to gin hosted at Charlotte's Bistro in Chiswick. Oh and best of all Gin School is free, including complimentary drinks; you just need to get there early enough to secure your place at the bar every Monday from 6.30pm.
Cookery Lessons out of Africa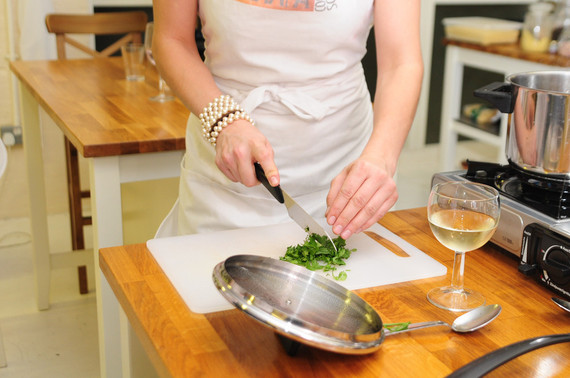 Akhaya Cookery School
I did 'um' and 'err...' about putting a cooking lesson on this list as it can be seen as a bit passé, but Akhaya is too good to not share. Promising a unique cooking experience - it is shockingly the UK's only African cookery school - lessons at Akhaya will take you across the continent from Moroccan tagine to South African bobotie, drawing on the expertise and experience of chefs from London's vibrant African communities. There are classes specialising in certain regional foods and one-off courses for vegetarians too, contact Akhaya for a voucher to pop inside your partner's Valentine card.
Give your time as well as your affection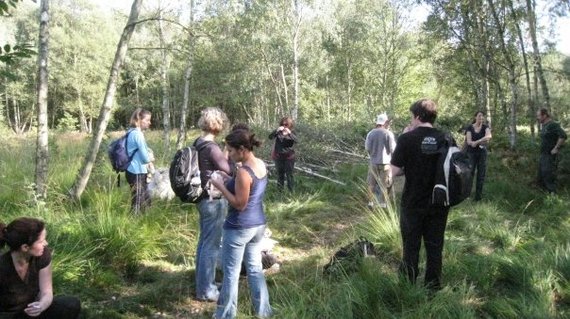 GO London conservation events
As I was putting together this article I was struck by how indulgent these lists can be - see this, do that, spend this amount of money on you - and I realised one of the best things couples can do together, is give together. So why not choose to give a bit of your time (and your partner's) for Valentine's Day? CSV is a volunteering and learning agency that helps a wide cross section of people and causes, from doing maintenance work on schools to getting your hands dirty looking after a community garden. They're very active in London and you can get involved easily. Look up one of their upcoming events, make contact and book a place for you and your partner to feel good in each other's company and not just because St Valentine said you must.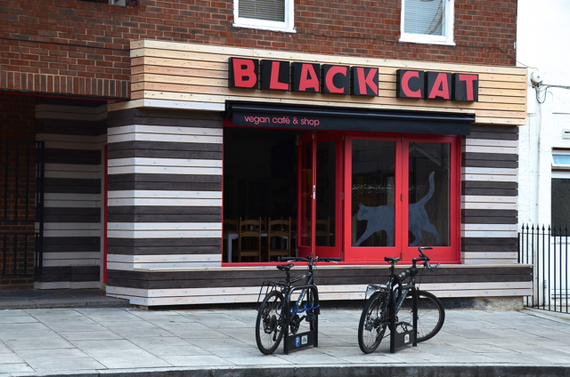 Black Cat Cafe
If this is all a little too much work, consider a simpler gesture that could be just as effective by supporting one of London's non-profit organisations. Go for a meal at non-profit vegan joint Black Cat Cafe in Hackney or go watch a film at The Lexi Cinema, a volunteer-run cinema in Kensal Rise where they've hand-picked some of the greatest romantic movies for Valentine's Day.
A Mini tour of London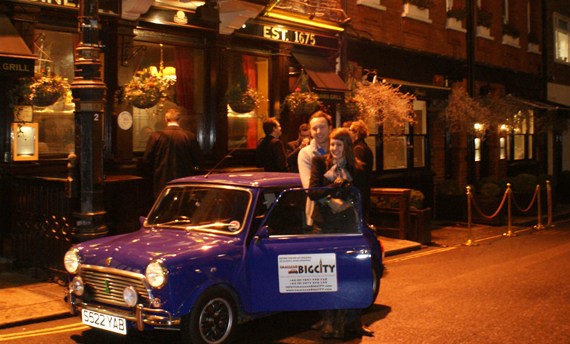 Small Car Big City
If your Valentine is keen to see something of London on Valentine's Day, but you can't bear traipsing around the city together on two Travelcards, Small Car Big City is the tour for you. Offering unique tours of London in vintage Mini Coopers, painted like they were extras in The Italian Job, you'll be picked up and chauffeur driven around London with a tour guide who will impart oodles of knowledge about this city that can be ridiculously romantic despite the best efforts of other miserable Londoners. They'll even let you smooch in the back.
I hope this list at the very least helped you think of something new to do together, even if you don't use it for Valentine's.
Find Andrew Matthews on Google+