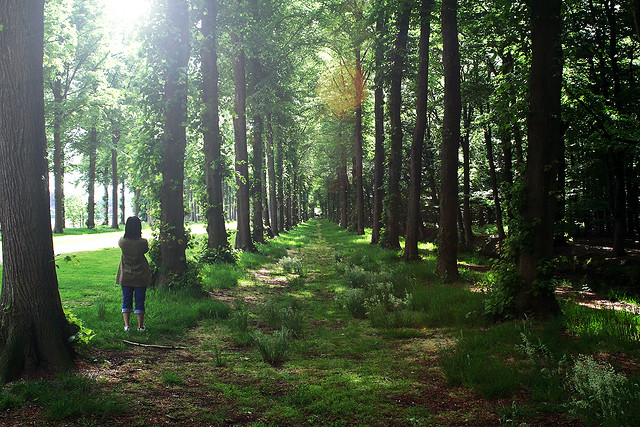 aiisuki
It's always round about this time of year we're forced to take a good long look at ourselves and answer one of life's big questions: are we really ever going to be runners?
Yes, a few of us will watch the 37,500 participants in this Sunday's London Marathon and go out next day and buy obscenely expensive running shoes and then use them. Most of us won't. We all understand the benefits, we like the idea and we'd really love one of the big medals and the 'tired but happy in a space blanket' pic for posterity. But the truth is, for whatever reason, we're not all runners.
Walking on the other hand, that's something anyone can get into. And research findings recently published in The American Heart Association Journal prove we don't have to feel like slackers for choosing the more pedestrian option. Results of tests carried out over a six year period with runners and walkers aged between 18 and 80 concluded that: "Equivalent energy expenditures by moderate (walking) and vigorous (running) exercise produced similar risk reductions for hypertension, hypercholesterolemia, diabetes mellitus, and coronary heart disease." The American Heart Association Journal (Arteriosclerosis, thrombosis, vascular) April 2013.
So walking really is an equally effective alternative to running. Plus it's more sociable and inclusive, naturally low-impact and low-cost and gives you exclusive entry into some of the world's best hidden nooks and crannies without having to bid for a bib.
MALLORCA (spring, late summer, autumn)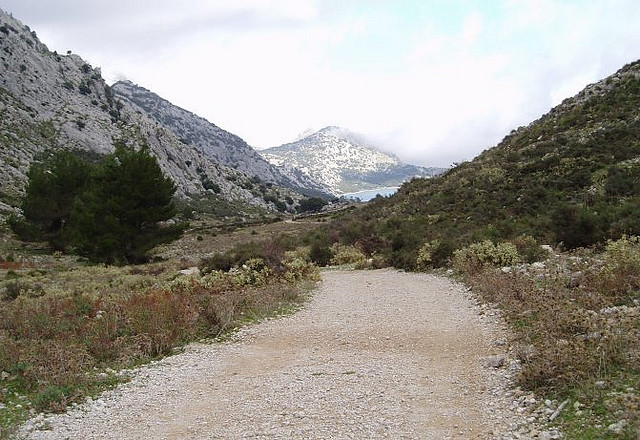 clooty dumpling
The largest of Spain's Balearic Islands, Mallorca is a diverse and beautiful place to walk and, although it's one of Europe's favourite destinations, it's surprisingly quiet and crowd free if you avoid high summer. Good signposting and excellent management and maintenance makes Mallorca's walking perfect for beginners and families with children - lots of beaches, coastal routes, wildlife, astonishing views, places to explore. But it's also a top choice for experienced walkers who like a challenge - great hiking in The Tramuntana Mountain Range and Serra de Levant.
LAKE DISTRICT (late spring, summer, autumn)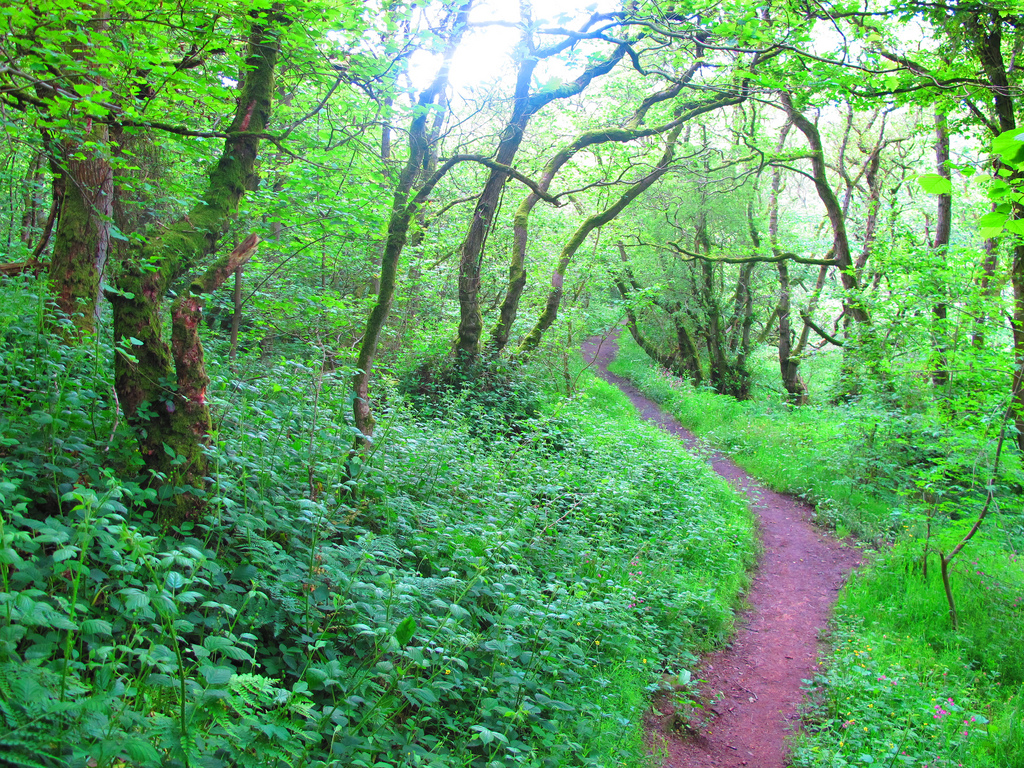 AJ Yakstrangler
For such a small island the UK has some wild and wonderful places to walk although few are quite as focused as The Lake District. Justifiably famous for its hill walking, The Lake District is a firm favourite for the experienced but well marked routes, guided walks and beginners' hikes make most of the area accessible and a good choice for families with older children, couples and mixed age group walkers.
CINQUE TERRE (spring, early summer, autumn)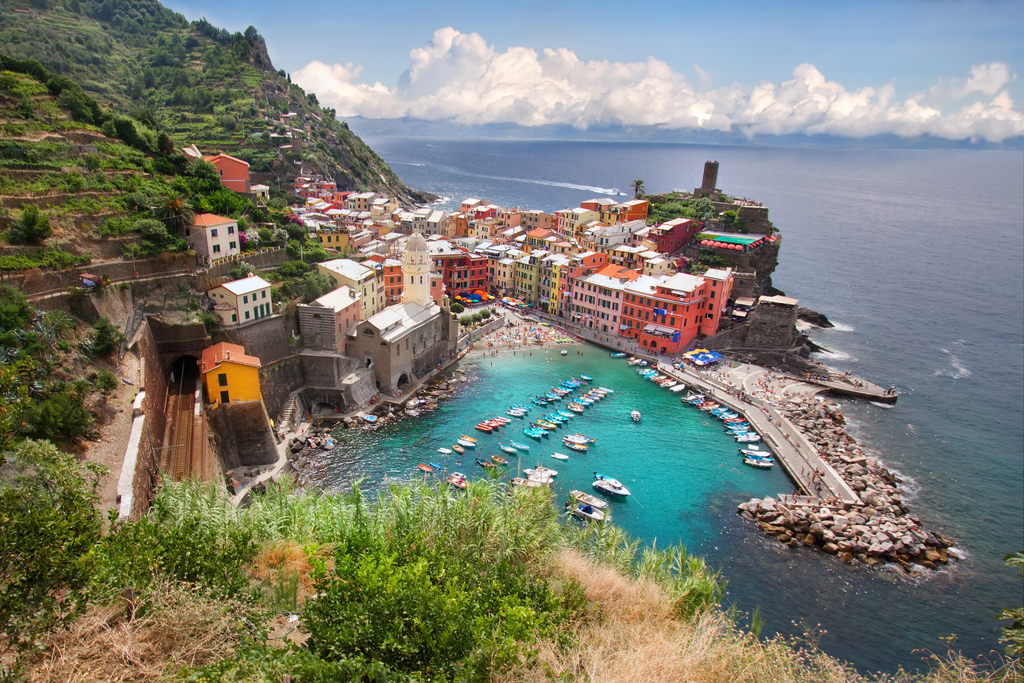 WanderingtheWorld
Perched precariously above the Ligurian Sea on The Italian Riviera in the country's North West are the five villages of Cinque Terre. World famous for their seemingly impossible terraced construction, Monterosso, Vernazza, Corniglia, Manarola and Riomaggiore also form one of Europe's best loved walking routes. This is truly a place where walking works best; few cars are allowed into the villages and visitors arrive either by train from Genoa or Pisa or by ferry in summer months. The eccentric villages are fascinating to explore, the region almost worshipped for its cuisine and there are several clearly marked Cinque Terre walking routes all of which can be completed in a leisurely day. Cinque Terre is a UNESCO World Heritage Site and National Park.
CRETE (spring, early summer, autumn, winter)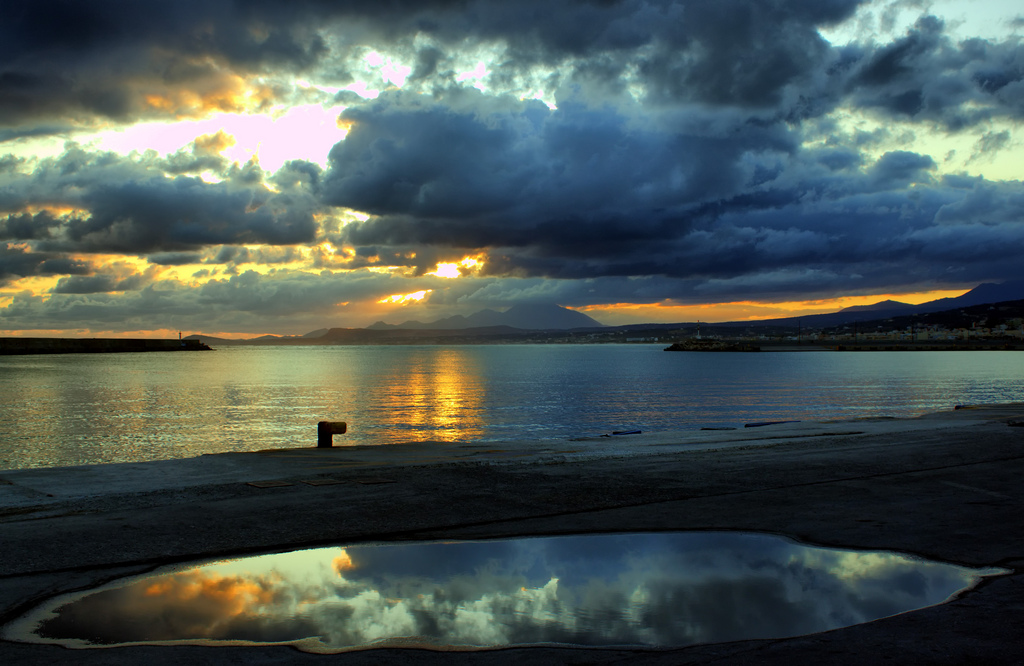 Theophilos
Crete is the largest and most iconic of the Greek Islands. It's also hugely popular with visitors all year round so a walking holiday is a good way to explore the island's history, find hidden beach peace and get to know an intimate side of the island that's often overlooked. Crete's also very accessible so it's perfect for a quick romantic break or a short family holiday - Kastelli Kissamos in the North West is great place to start walking.
AUSTRIA (spring, summer, early autumn)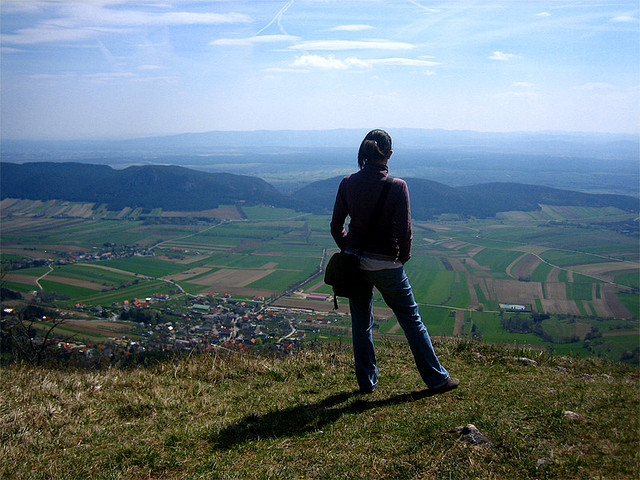 reenoreluv
There is probably nowhere in the world more associated with walking holidays than Austria. Any 'Grand Tour' worth its salt included Alpine Meadows and gorgeously pretty Tyrolean villages, Austrian ambles have been mending literary heartbreak for centuries and today's visitors love Germany's little neighbour for its diversity of walking and magnificent scenery - for an urban/rural adventure add some Viennese luxe to your Austrian walk.
If you want to combine wildlife, challenge and introduce older children to more strenuous hiking, try the French Pyrénées. For deserted beaches, Bordeaux, vineyards and Europe's largest sand dune (La Dune du Pyla) head for the Landes. Walk some of the Camino de Santiago (the official route is over 500km but you can do as much or as little as you want and still call yourself a pilgrim). And don't dismiss urban as part of your walking holiday: Paris, Prague, Rome, Berlin, Edinburgh .... just a few cities that work better on foot.
Walking with Young Children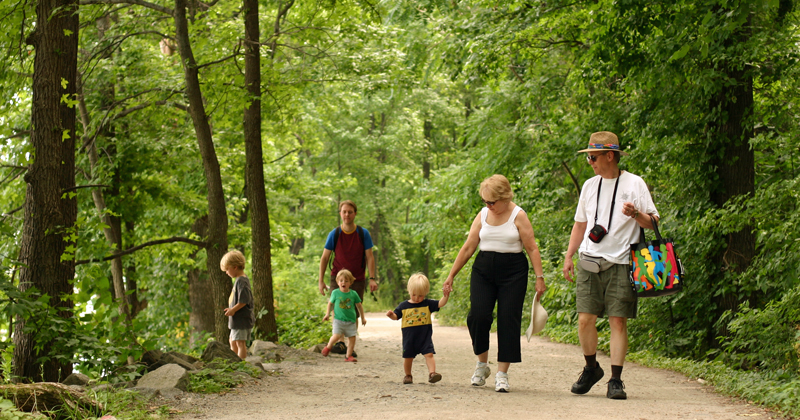 theloushe
Little children love walking as long as they don't get too hot, tired or hungry. Choose your routes with care, flat and well surfaced is usually best and short forest walks score high with small people. But beaches and coastal routes are overall winners. Make sure you rest plenty and always work to the ability of your youngest or least able walker - that's a hard and fast rule for all walking really.
Always Over Think Food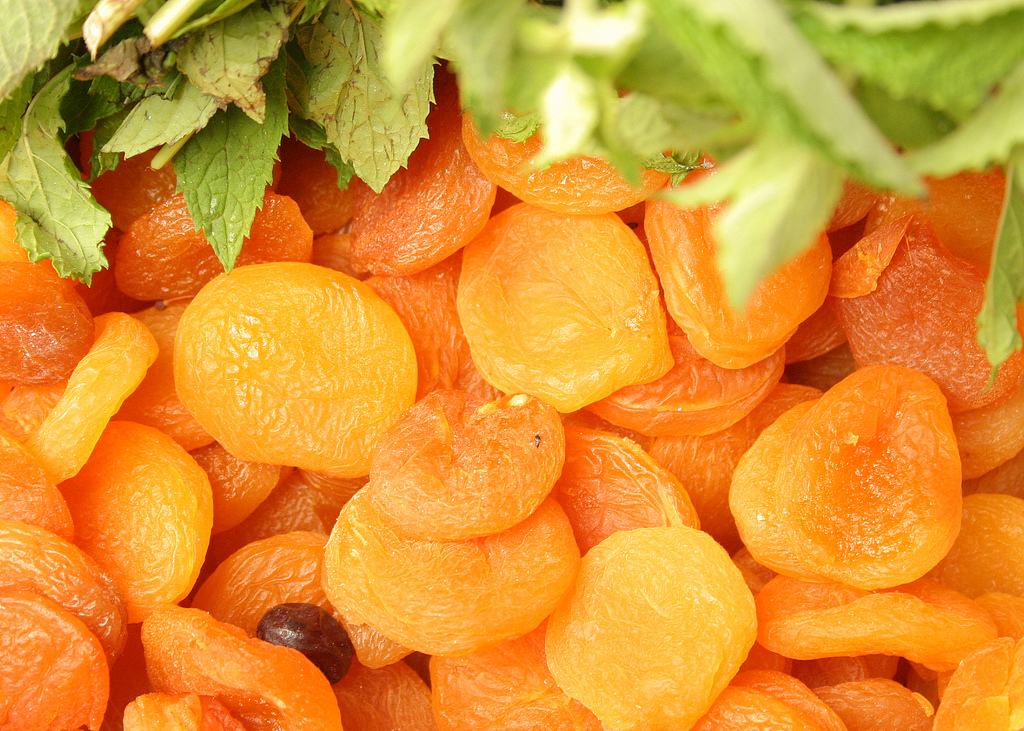 sanjibm
Start your day with a good breakfast. Pack enough to eat and more. Take high energy snacks like dried fruit, trail mix and cereal bars (not Kendal Mintcake, unless you're trying to punish someone). And always have plenty of water and don't forget to drink it. Avoid salty snacks as they dehydrate you faster.
Basic First Aid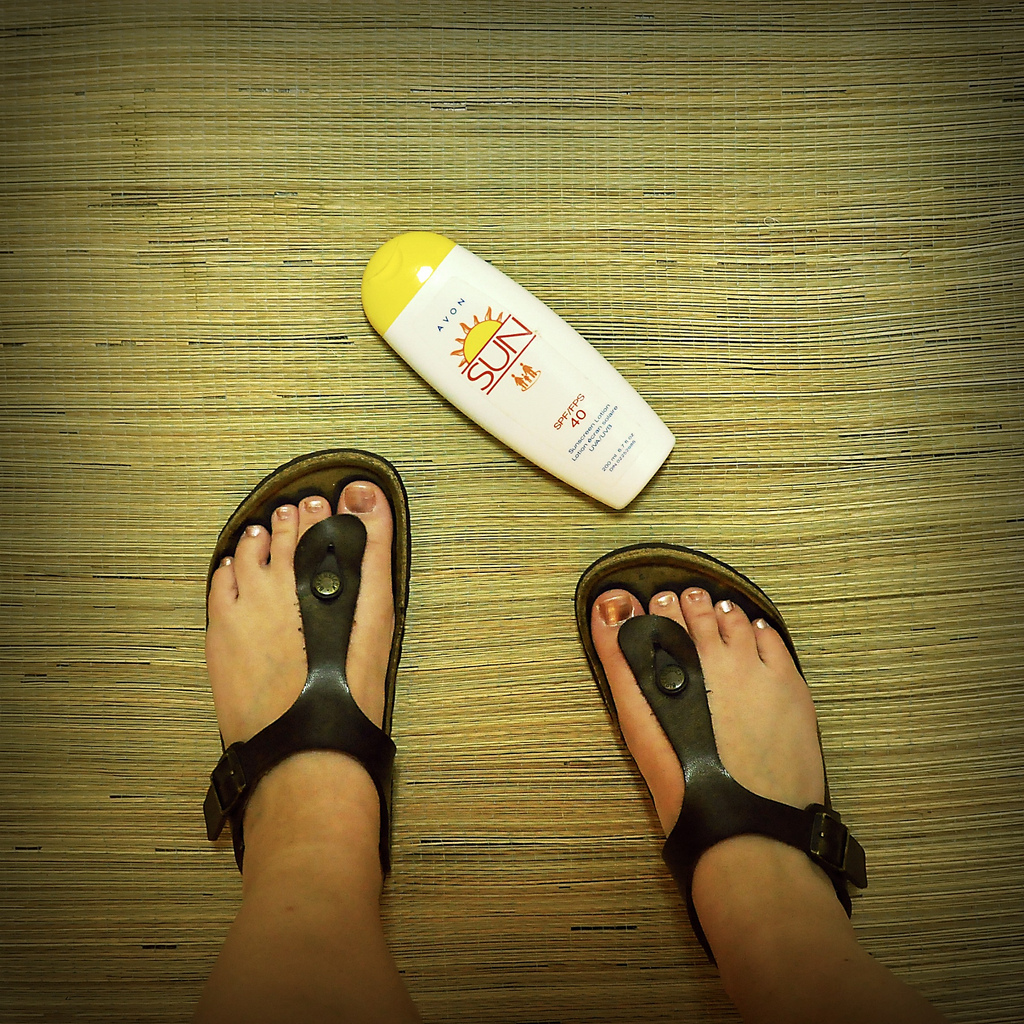 Flооd'
Make up a light and basic First Aid Kit and carry it at all times - many a great walk's been ruined for the want of a plaster. Take insect repellent. Carry a water spray (not just for fixing make-up at Fashion Week), young children can overheat frighteningly in a matter of minutes. Take total sunblock for little ones and high SPF for adults and re-apply regularly.
Plan Ahead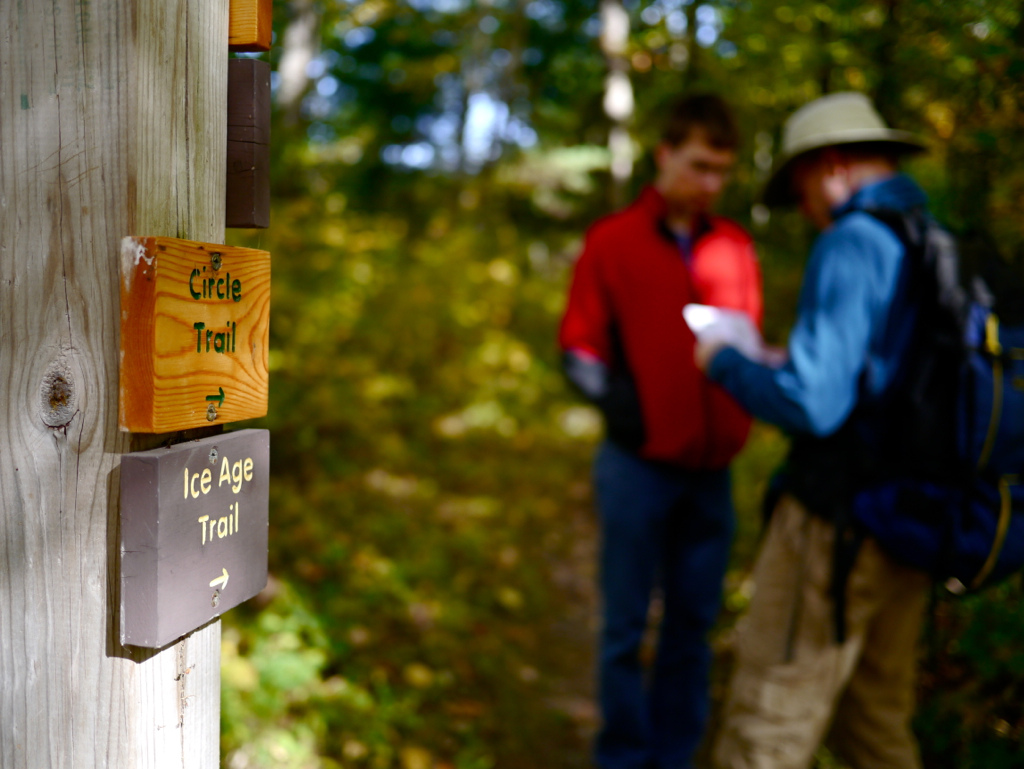 shenamt
Plan your route in advance (especially if you're with children). Tell someone where you're going, when you're leaving and when you're due back. Carry a detailed paper map - mobile reception is not always reliable. Make sure you have a note of emergency services and emergency numbers.
And, obvious as it sounds, dress with care: light trousers are often better than shorts: wear comfortable, sturdy and broken in walking boots with an ankle and instep support (not trainers): hats are essential in the sun and children should have the back of their neck protected: and take spare underwear for little ones - peeing outdoors goes with the territory and no one wants to walk in wet pants.
If you're an experienced walker, we're preaching to the converted. If you're a newbie we guarantee you'll love the exploring, excitement and endorphins. And if you don't believe us, just read the research.
Find Andrew Matthews on Google+