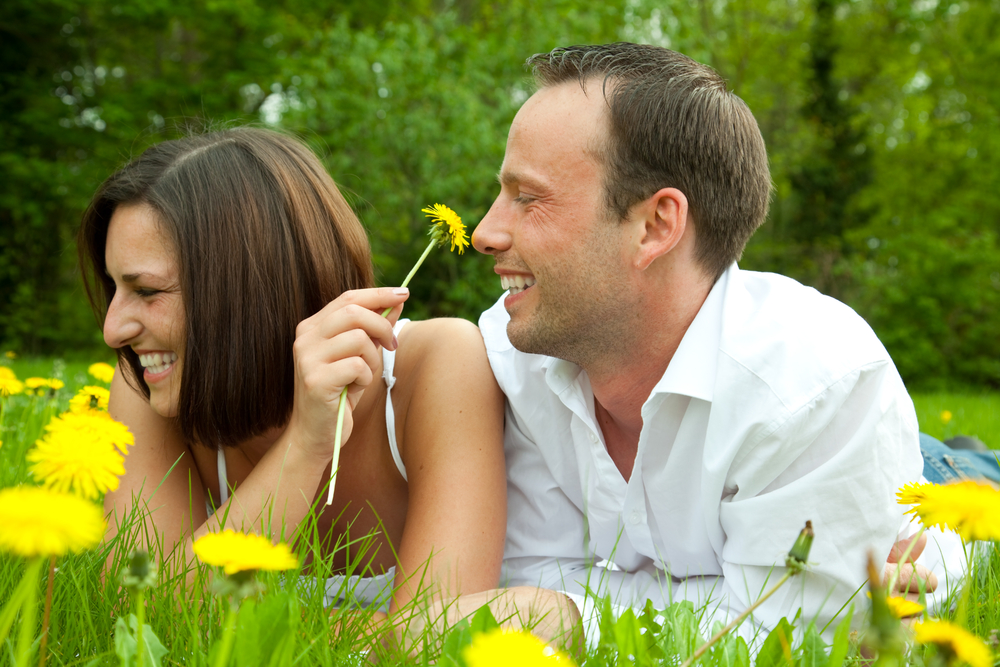 It's a funny thing. Love, the most inconvenient and unpredictable of all emotions, is neatly celebrated once a year on Valentine's Day. Because of course that's the day the world at large feels romantic. Apparently every single one of us wakes up on 14 February with nothing on our minds but roses and hearts and kittens and chocolate and strangely inflammable looking lingerie. Well here's a handy Valentine's Day tip: 'if it's supposed to be romantic, it probably isn't'.
Romance is imaginative, sincere, memorable, unexpected - not rings in pudding, that's just silly and dangerous. Romance isn't about a gesture or a day, it's a shared experience that no one else can have in quite the same way.
So in the true spirit of romance we're leaving Valentine's Day to the Divine Order of Retailers and laying claim to the rest of the year instead.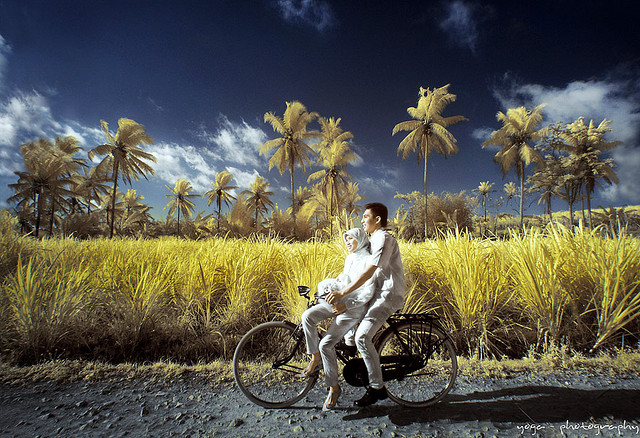 Romance is wherever you happen to be. By yoga - photowork.
Giudecca Island, Venice
When it comes to romantic experiences that just aren't, The Gondola has to be right up there with a carriage ride round Central Park. We defy you to find a pic. (not posed by models) where the 'happy couple' don't look as if they're thinking, 'Please Venice sink faster and take us with you'?
True romantics catch a vaporetto and cross the lagoon to Giudecca Island. Giudecca is the best place to see an uninterrupted panoramic view of St. Marks, its breathtaking Campanile and the skyline of Venice itself. The island's also home to the world famous Hotel Cipriani and, since you saved a fortune foregoing a gondola, you could afford a cocktail and the pleasure of the hotel's seductively beautiful gardens.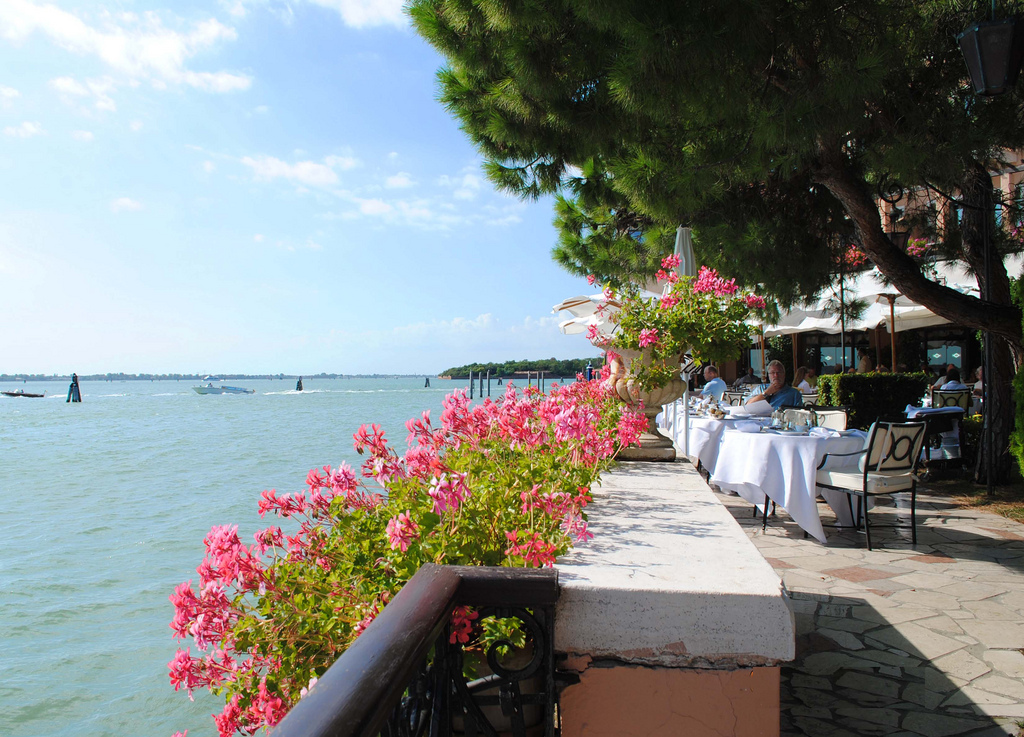 Hotel Cipriani, Venice. By sabinaharlacz.
The Giant Pandas, Edinburgh
We can't vouch for any romantic entanglement between Tian Tian and Yang Guang themselves as yet, but we can tell you that Edinburgh's Giant Pandas are now so popular with everyone else you need to book a time to see them. Good news is you don't pay extra and you can choose your 20 minute Panda Experience time slot on-line and print your pass. Plus you've got the rest of one of the world's best zoos to enjoy while you're waiting.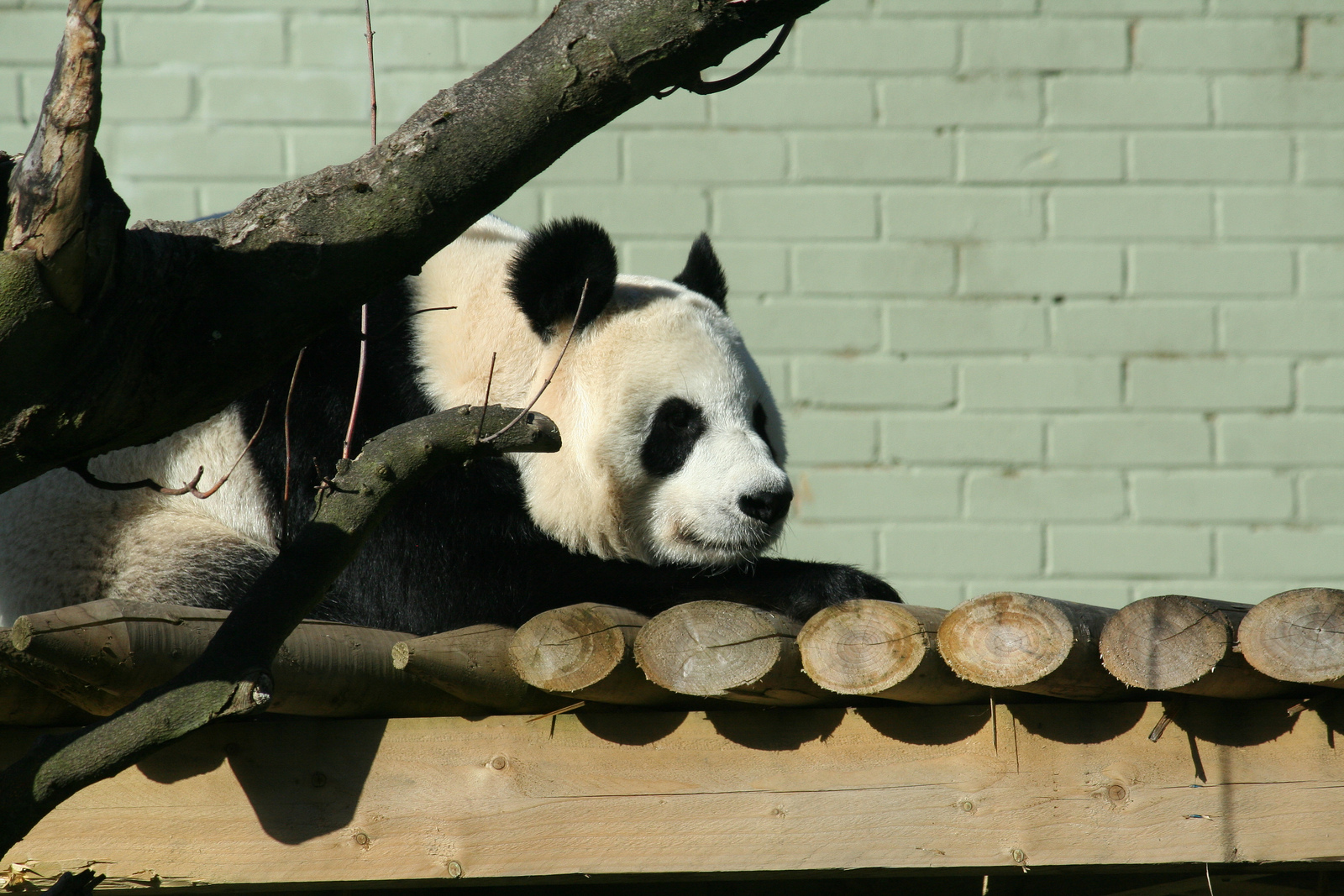 Tian Tian. By afcone.
La Musée de la Vie Romantique, Paris
If anything can kill the spirit of romance quicker than a sweltering summer afternoon spent creeping along in a queue at the base of the Eiffel Tower, we'd love to know.
You'll find us at 16 Rue Chapital, at the foot of Montmartre hill, taking tea in the garden of La Musée de la Vie Romantique. Once famous for its Friday evening salons where Chopin, Delacroix, Georges Sands, Ingres and even Charles Dickens were guests, 16 Rue Chapital is one of only three Literary Museums in Paris. Small (by Louvre standards) the museum is like a perfectly imagined Parisian home filled with eccentric and intriguing art and ephemera where you can wander around for free any day of the week - except Monday.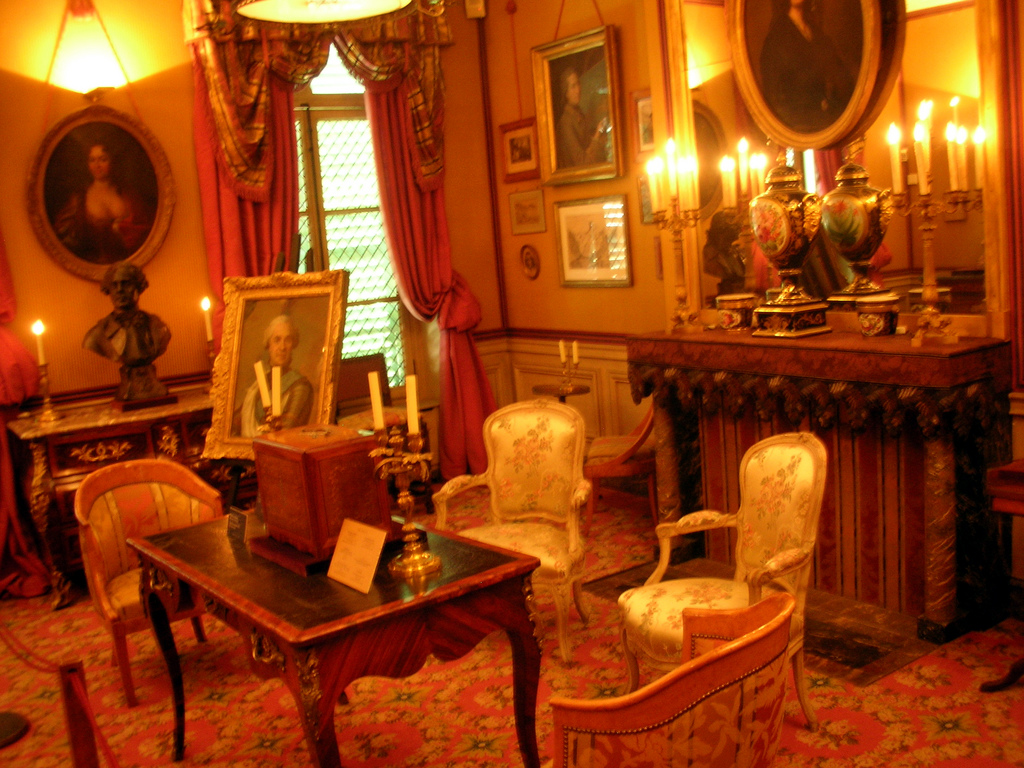 La Musée de la Vie Romantique. By eraritjaritjaka.
Orange Blossoms, Seville
In spring the streets of Seville are filled with the scent of oranges and orange blossom. It's not too hot just warm and pleasant. And the streets aren't crowded with tourists ticking one after another of the city's Moorish masterpieces off the 'Must See' list. If you want to make Seville the setting for your own particular romance, Spring is definitely the time to do it.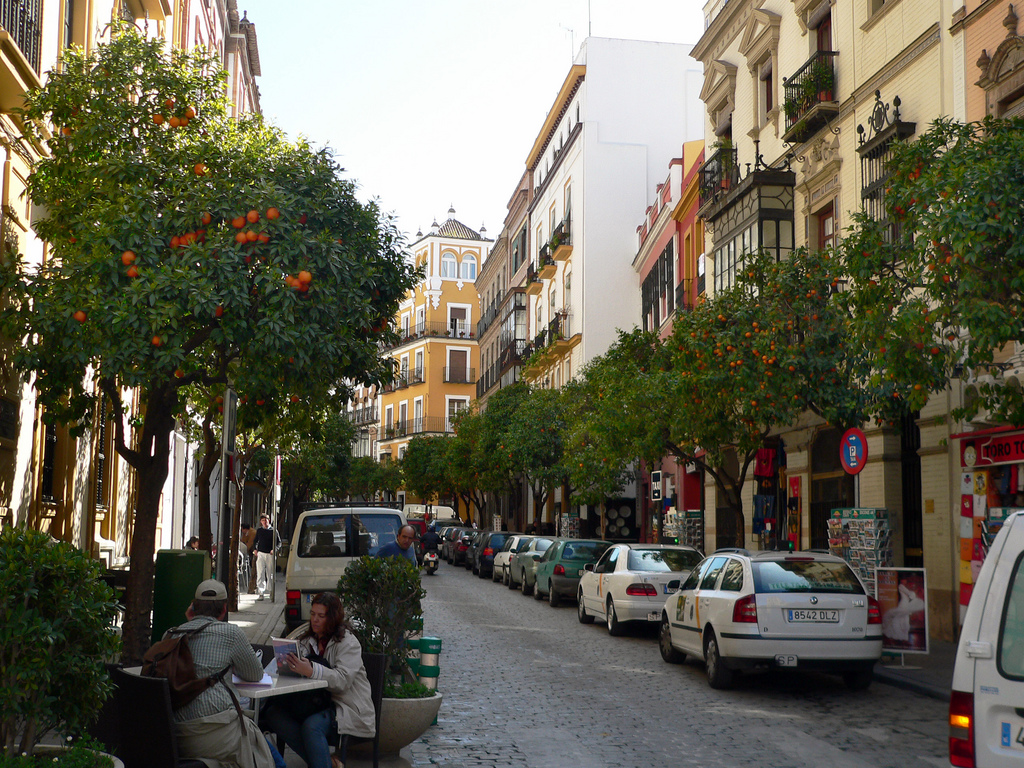 Orange lined street. By Simon & Vicki.
Vienna On Ice
When it comes to romance Vienna doesn't make such a song and dance about things as Paris. It's quite happy to let the city speak for itself. This is where the waltz was born, home to Gustav Klimt's 'The Kiss', chocolate cake is considered part of a balanced diet and just about everyone looks confident, happy and almost unreasonably attractive.
Plus, every winter from January to March the kindly Viennese freeze large parts of the city to let you, and your love, skate. So if you want to leap and whirl or just stumble about try the grand rink in front of Vienna City Hall. Take to the frozen paths of City Hall Park. Go classical at the Wilhelminenberg Palace. Or join everyone else on Friday night for in-line skating - we think you may need to practice this first. It's outdoors, very Viennese and who doesn't look desirable in a beanie?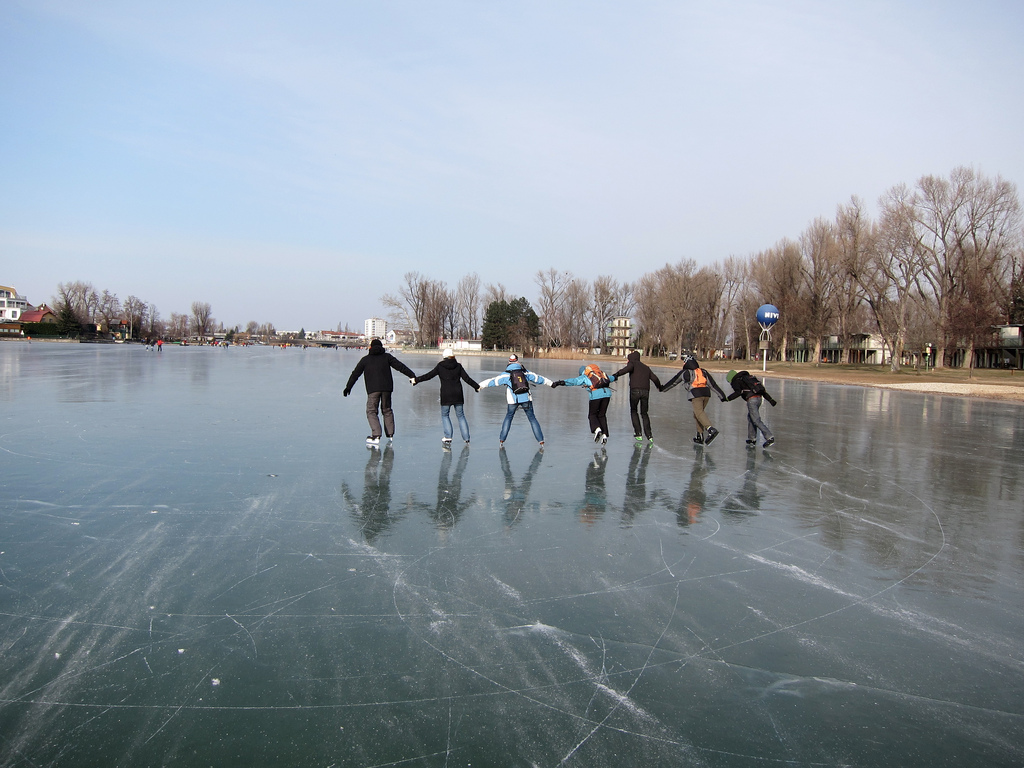 Skating on the Danube. By trbuh.
Wild and Wanton Winter Beaches, Cornwall
We're the first to admit to a bit of a winter crush on wild British beaches. The weather doesn't matter because it's not August so we don't (foolishly) expect too much sun. And crashing surf make us feel rugged and explorer like.
From windswept Godrevy on the North Coast to the gentler sweep of Praa Sands in the South, Cornwall does beaches - lots of them. And, as an added bonus, almost every Cornish beach comes with a cosy pub not too far away. So once you've braved the elements, faced down your fears and made it back from the wild, you can cuddle up and have tea.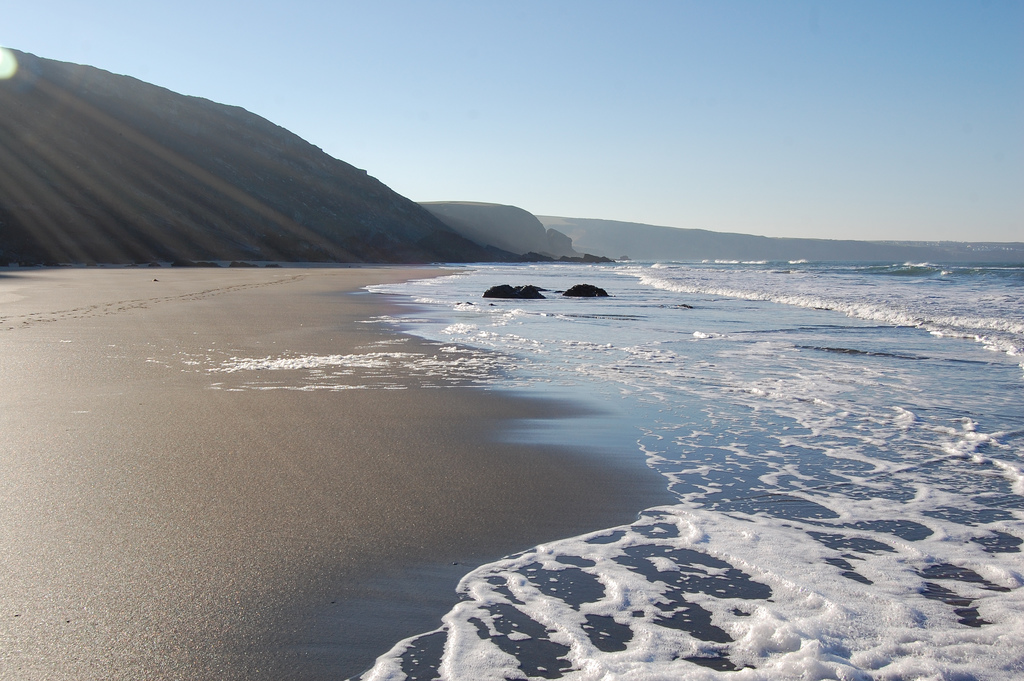 Fresh, clear and cold. By grakki.
Night and Day Amsterdam
It doesn't really matter what they're showing at Amsterdam's Theatre Tuschinski book a Love Seat. Then sit back with some food and wine and enjoy the old fashioned romance of this wonderfully grand and eccentric Art Deco cinema.
A Saturday picnic is a bit of a tradition and the best place to pick up supplies is De Negen Straatjes, the city's irresistible shopping district. Just a short walk from Dam Square and spread out over the network of 17th century canals, De Negen Straatjes is where the very tall, very elegant and very charming citizens of Amsterdam gather at the weekend to make the rest of us feel like a sub-species. For your picnic spot choose nearby Vondel Park; sitting on the grass, holding hands and looking picturesque is almost the law here.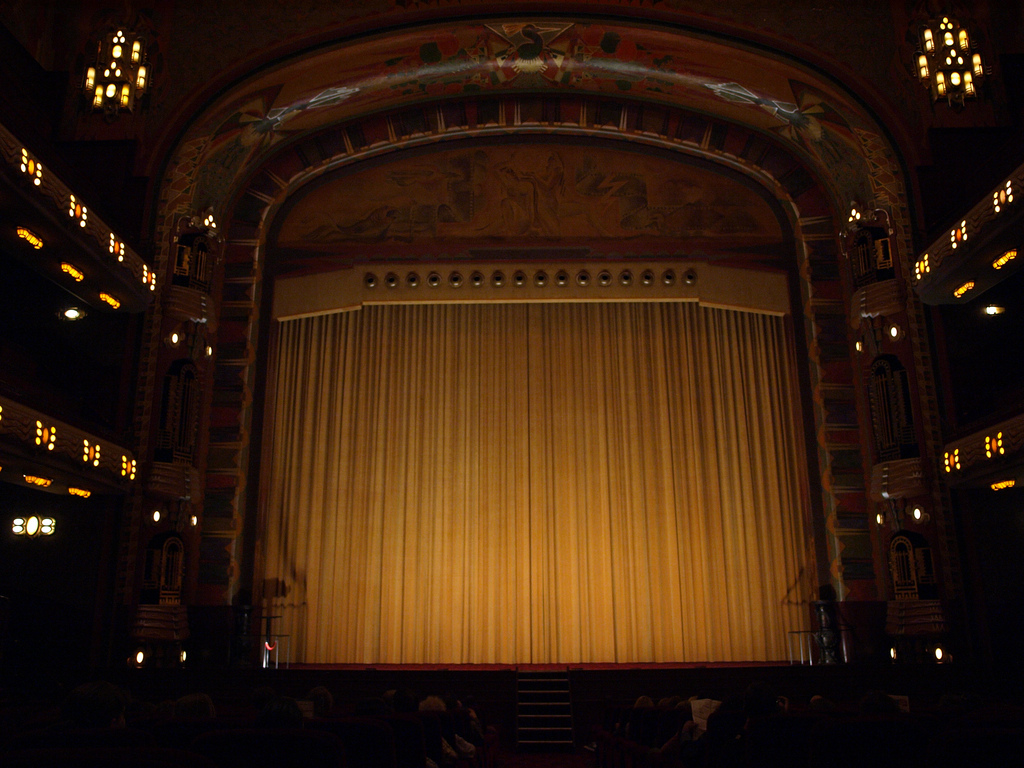 Tuschinski Theatre, Amsterdam. By Kees van Mansom.
Paphos, Cyprus
Birthplace of Aphrodite, Paphos is known for beaches, glorious weather, secluded swimming coves and wonderful walks. What better way to worship the Greek Goddess of Love's bounty than by making the most of her home town? Best time to visit is Autumn or Spring when the Mediterranean climate is only perfect for cycle rides, lazing in the sea, long picnic lunches and touring the Temples.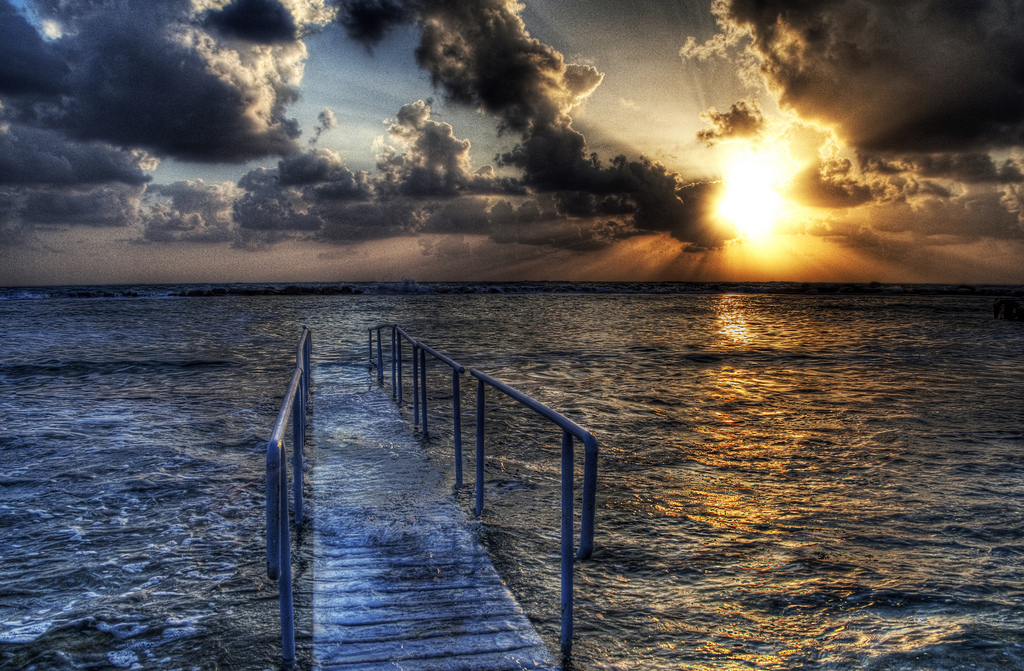 Cyprus sunsets. By sweenpole2001.
Horseshoe Bar, The Shelbourne Hotel, Dublin
The most famous thing about Dublin's most famous hotel is the iconic Horseshoe Bar. Name checked no less than four times in James Joyce's Ulysses, just having a drink here gives romance a glamorously louche and Worldly edge.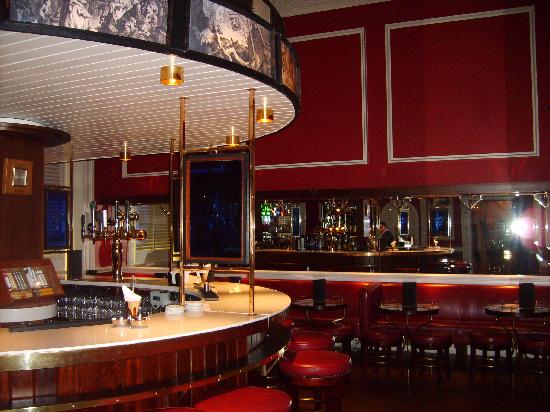 Horseshoe bar. By aj842.
A Moment in Barcelona
At about half past seven on a late summer's evening the crowds, queues and postcard sellers have moved on, La Sagrada Familia is silent and Barcelona is in between day and night. There's a little park just opposite the Cathedral where you can sit and have a glass of wine in the last warmth of the sun. The Passion Façade is yours alone for just that very brief time. It's an almost perfect moment.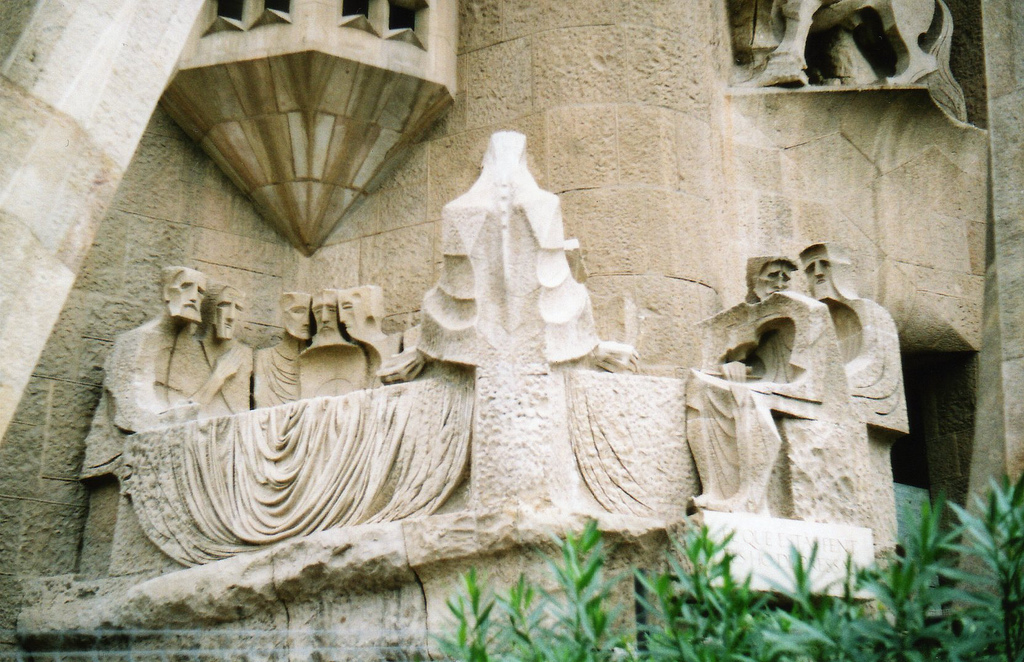 The Last Supper, The Passion Facade, La Sagrada Familia. By bobcat rock.
Happy Valentine's Day - and the rest!