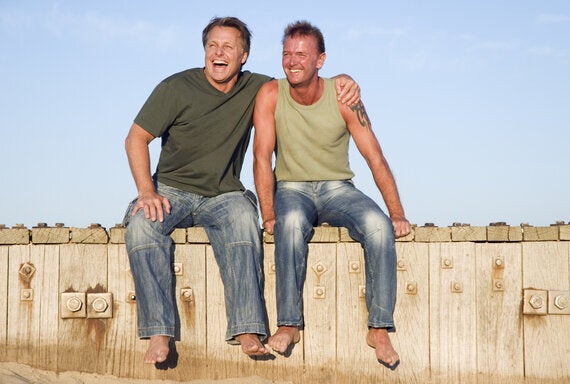 The long engagement might sound like a movie script written to keep Matthew McConaughey in work until his real (and really quite surprising) acting chops kicked in sometime round 2011. But for LGBT couples in England and Wales, the long engagement's been more saga than rom-com.
But the wait's over and from March 29, 2014, partners can now legally marry in England and Wales thanks to the 'Marriage (same sex couples) Act 2013. Congratulations! Time to pop that champagne, gussie up and finally get your hands on some of those human rights heterosexual couples have been merrily taking for granted for centuries.
I'm pretty sure the celebrations are going to be more lavish than low-key after the long wait. But what happens when the party's over? I'm not talking about the old 'marriage kills romance' cliché - I'm thinking more immediate and pressing issues, like honeymoons. They're well within my remit, so here are a few first thoughts on some romantic destinations that almost live up to finally being able to say 'I Do'.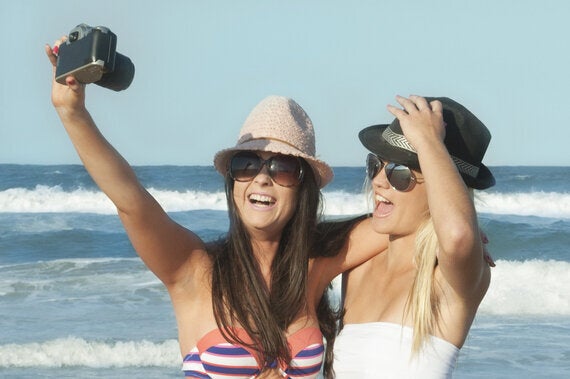 Buenos Aires teeters just on the edge of louche and decadent and is about as madly romantic, passionate and sultry as you'd expect from the city that gave us the Tango. Glamour, gorgeously faded elegance and riotous colour are constants in the Argentinian capital and nowhere does them better than the narrow cobbled streets of San Telmo. This hectic barrio is best for street markets (everything from rare books to antique gramophones and fresh produce), street art, street dancing and strong, strong coffee. And at night it's where to go for bars and clubs with seriously good music. But don't stick to one barrio, make it your mission to walk them all - Buenos Aires is a city that just begs you to stroll about. Las Cañitas is smart for cocktails and restaurants (locals don't do dinner till 9pm). Award for achingly cool goes to Palermo - you can't live here unless you've made at least one style blog appearance, it's a rule. And if you're really serious about 'promenading' take to Costanera Norte by the river - great street food and some stunning buildings. Buenos Aires has been compared to Belle Epoque Paris but there are hints of Rome's bohemian side and more than a bit of Madrid thrown in too. But really, the city couldn't be more confidently itself so it's pretty perfect for a honeymoon of the original and unforgettable variety.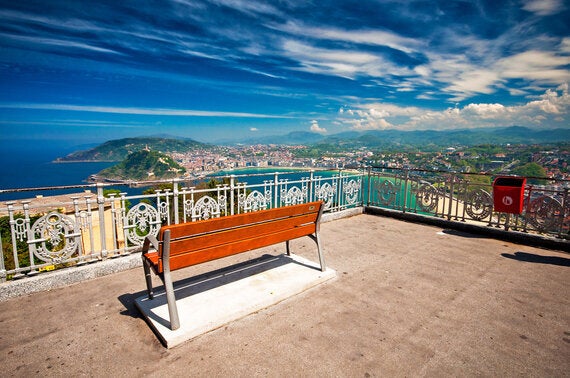 Spain's greatest small city by the sea just needs to be mentioned and the knees of foodies all over the world go weak. The grand tradition of Pintxos originated here and even if you were to close all San Sebastian's Michelin Starred restaurants, this Basque tapas alone would make the city a culinary must. Look for small local restaurants with crowded bars (Pintxos is almost always eaten standing at the bar), go for seafood and fish because it's amazing and drink tall glasses of local Txakoli because it's what you do. Besides the wonderful food and lots of it, San Sebastian also has one of the world's most perfectly lovely city beaches, La Concha. I won't tell you how to spend your honeymoon evenings, but believe me a sunset stroll on La Concha redefines romance. Catch a boat and sail to one of the peaceful little islands in San Sebastian's bay. The historic old town is gracious, elegant and has some very smart shopping. And if you give summer a miss and honeymoon in September you can catch the annual and surprisingly starry Film Festival.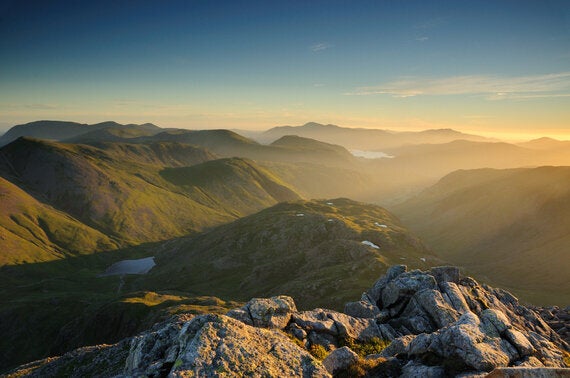 If The Lake District immediately says wet weather gear and walking sticks, can I just remind you of all the romantic art, poetry and literature it's inspired over the centuries and demand you reconsider. Yes the walking's justifiably famous and comes in all sizes from treks that cover every inch of this beautiful part of England to little ambles round ancient, slate villages and wanders up to majestic waterfalls. But if that fails to kindle your passion, there's always the wild and wanton Fells to attempt. Or you could sail a mighty stretch of water (The Lake District pretty much corners the market on deepest, highest and longest landmarks). Risk-loving romantics can raft, rock-climb, canoe and even canyon. And then there are all those cosy little pubs and restaurants making a name for themselves. Plus you can bring everyone home some Kendal Mint Cake, and who doesn't love that?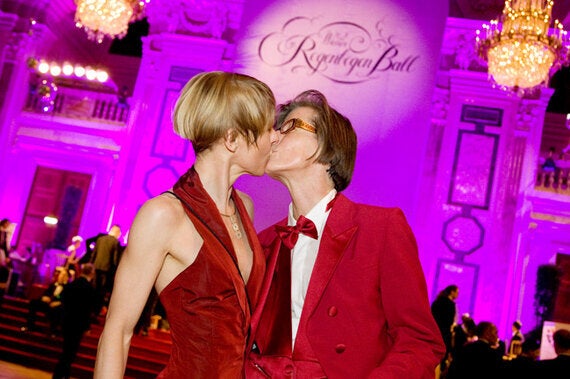 Chocolate Cake, dancing horses, 'The Kiss', coffee shops and the magical RegenbogenBall, Vienna is very glamorous and very, very romantic. You can learn to waltz in a morning (waltz etiquette is also taught and a very fine party piece it is too). Honeymoon in winter and skate the length and breadth of the frozen city by moonlight. The shops are glittery and gorgeous, very expensive and smell delicious. And if you like sitting about and watching beautiful, assured people going about their day, you'll love the Viennese. The city's superb for art galleries, museums, palaces and extremely pretty parks too.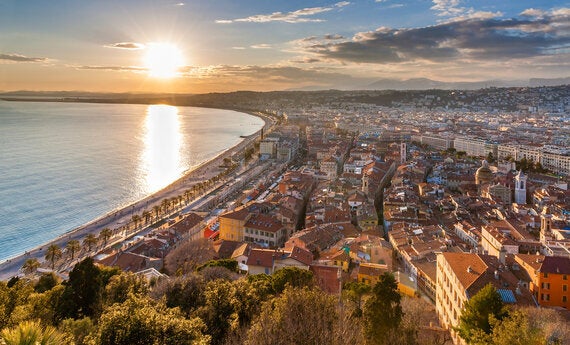 If you ignore the grand-dames and their designer shopping, Chihuahua stuffed handbags and road-kill mufflers, Nice is a surprisingly earthy and charming Mediterranean city. The old town is colourful and quaint and the best place to find fish soup. There are markets for almost everything - the Marches aux Puces still turns up real finds here and the flower market's enchanting. And for movie style romance and immense views of the Côte d'Azur take a breath taking drive up La Corniche - soft top roadster, goggles and trailing scarves optional.
Now I've got started there are dozens of other Honeymoon destinations I could recommend. But wherever you go, have a wonderful time. And if you choose Paris, remember the queue for the Eiffel Tower is a notorious black-spot for tantrums and hurling off wedding rings - so either head up the Tour Montparnasse instead or take a metal detector.
All photos supplied by Andrew Matthews.