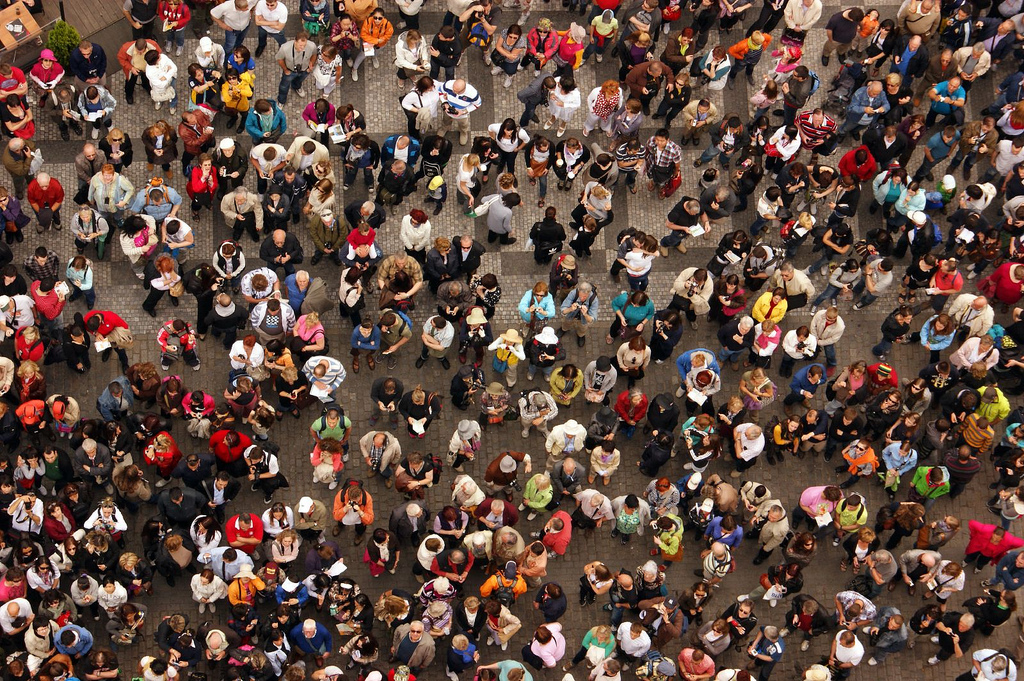 Image by zabozrut.
Ah, tourists, you can't deny they get the best of everything just by dint of sheer volume and an almost supernatural ability to queue.
There they are. All over the Eiffel Tower in their cheery Crocs like demented toddlers. They've nailed every palazzo and plaza. The Blarney Stone is a personal photo opp. And, unless you know a night watchman at any of Europe's museums (or you're in a Woody Allen movie), buy some postcards; the real thing usually looks about the same size over a sea of heads.
But should we be beaten?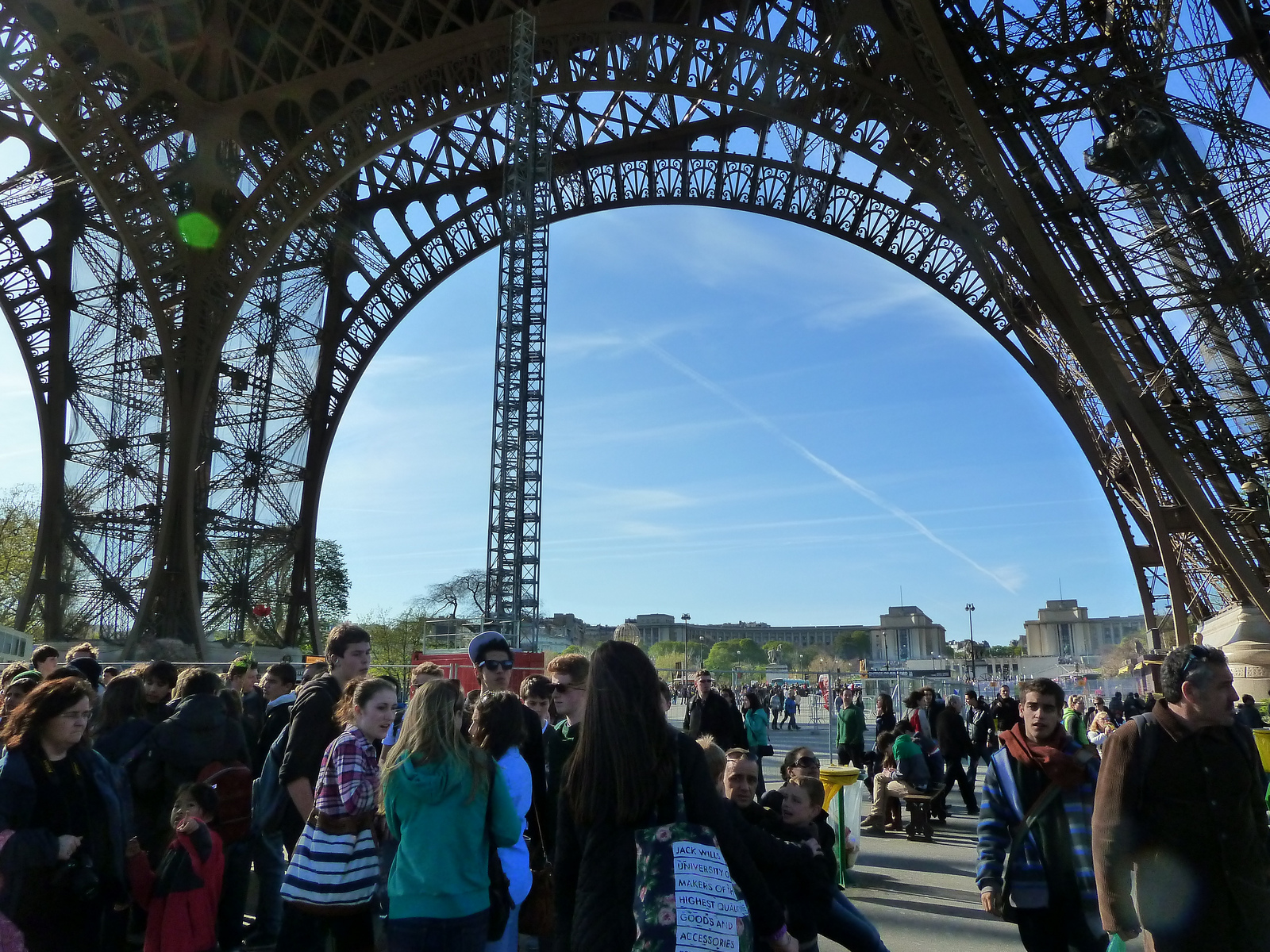 The Eiffel Tower attracts almost 8 million visitors each year. Image by Dunnock_D.
Should we resign ourselves to solitary armchair travel, trying to replicate the magnificence of Europe with nothing more than a few soggy chips, a jar of mayonnaise and a sachet of cappuccino mix?
No we should not. The time has come to take back the cobbles, the castles, the cathedrals, the architecture and art, in fact anything that's even had a brush with a pair of Rohan convertible chinos in the past decade is now fair game. Because if there's one thing tourists like even less than trousers that don't turn into shorts, it's winter.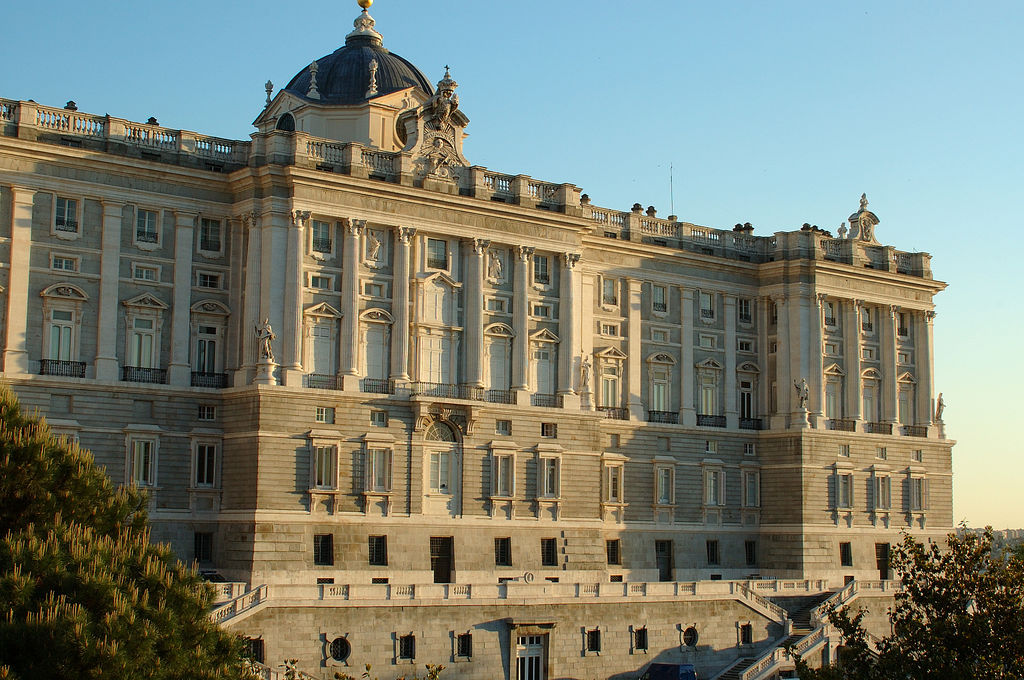 Royal Palace of Madrid. By Martin Hapl.
This is the season to actually visit the visitor attractions and not stand in line for hours with people who look like they were knitted out of rough, brown wool. You can take guided tours and hear the guides. And you know all those things like funiculars and covered boats and miniature trains? They're really quite good fun when they're not packed. So what three cities might win you over this winter? We thought, Prague, Madrid and Florence.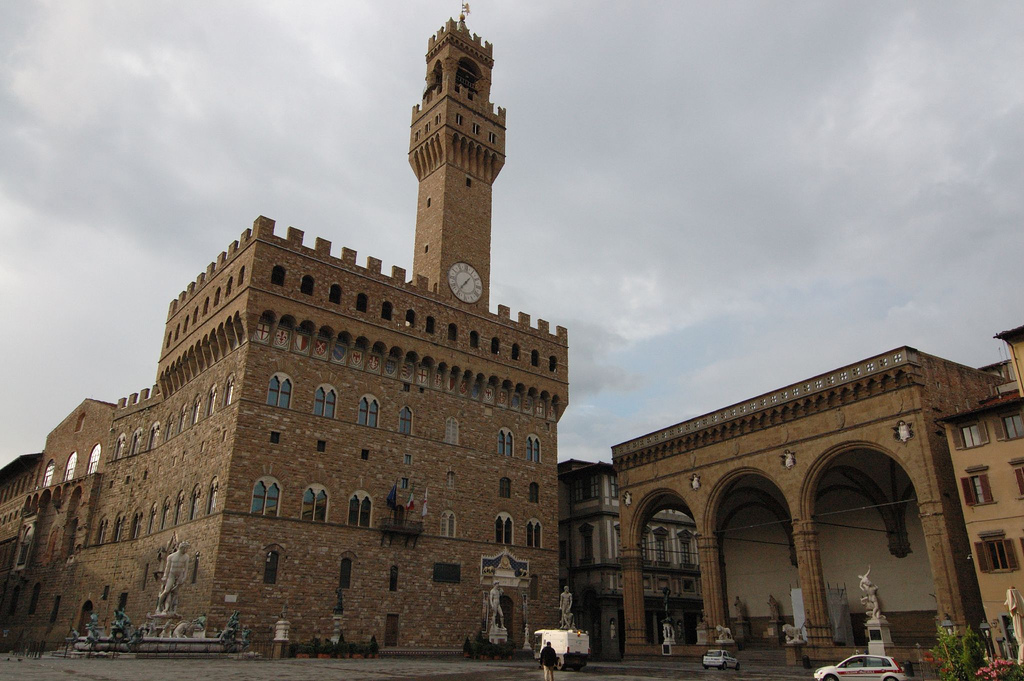 Piazza della Signoria, Florence. By Gaspa.
Florence
Yes, we are actually going to suggest that you stroll across the Piazza della Signoria in Florence (in winter there's even enough room for a skippity run if you like). Have a look at Michelangelo's 'outdoor' David. Make your way to the Uffizi - less of a gallery and more 'most famous museum in the entire known universe'. And get in without having to queue.
There are 45 rooms in the Uffizi so this is the perfect place to try out a guided tour. Make sure it includes 'Cosimo's Commute' AKA the Vasari Corridor, designed by Cosimo I to let the Medici Family travel from Palazzo Vecchio (work) to Palazzo Pitti (home) in blissfully commoner-free 16th century style. Part of the Vasari crosses the Ponte Vecchio, Florence's most famous bridge and still home to the city's goldsmiths and frighteningly expensive jewellers - nigh on impossible to get near in summer.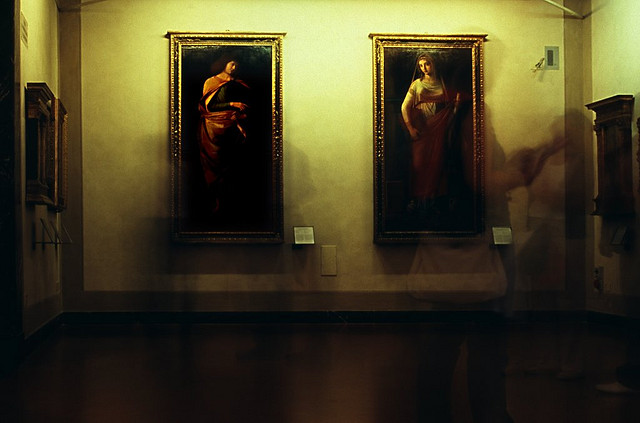 Uffizi Gallery all to yourself. By funebre.
When you've 'done' the Uffizi it's just a short walk to the Galleria Accademia. This is where they keep the real David and yes, he's much taller than all those plastic statues would lead you to believe.
Have a drink on at least one of Florence's piazzas. The Signoria and Repubblica might be like all ten circles of hell in summer but they're very pleasant on a winter afternoon. Not warm of course, but it's advisable to wear clothes in most public places these days. And you can watch the Fiorentini; a uniquely courageous people brave enough to live in this beautiful city even during the summer.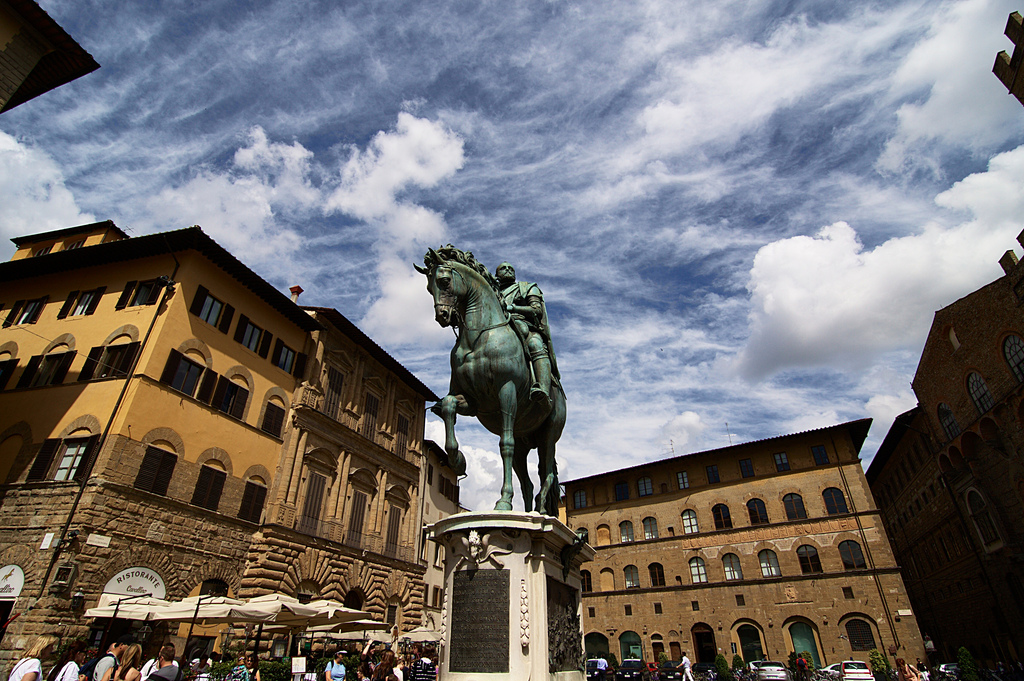 Piazza della Signoria. By Gwenaël Piaser.
Madrid
The Madrileno are a little more elusive during the winter months. The capital of Spain can be chilly and the lure of some rich Rioja and a plate of tapas hard to resist. But don't worry the city itself isn't holed up in a bar. In fact it's business as usual in Madrid, just a lot less people to share it with.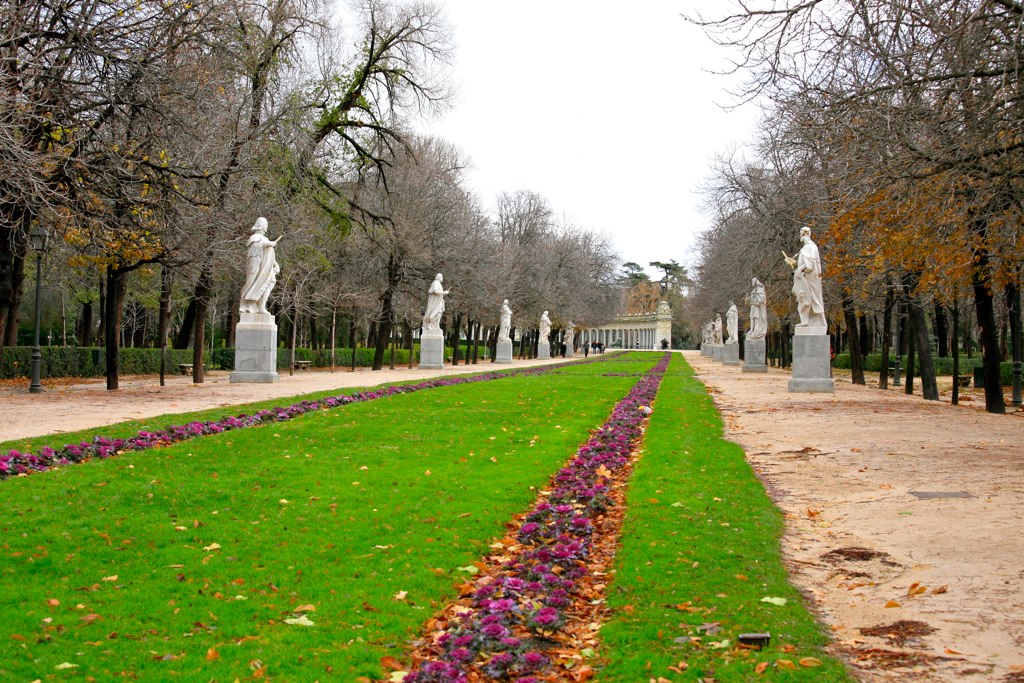 Parque del Retiro. By Alex E. Proimos.
One thing we know about tourists; they don't like wandering too much. Handily enough Madrid has three of the world's most famous museums forming a triangle in the city centre; Museo Reine Sofia, Museo del Thyssen-Bornemisza and Museo del Prado.
Reine Sofia is where you'll find Picasso's Guernica. The Thyssen-Bornemisza collection covers the 13th to late 20th century. And Del Prado, what can we say? Unless you live under a stone, you'll recognise the masterpieces in this museum. And, even if you ignore our advice on guides elsewhere, the ones in Madrid really are extraordinary.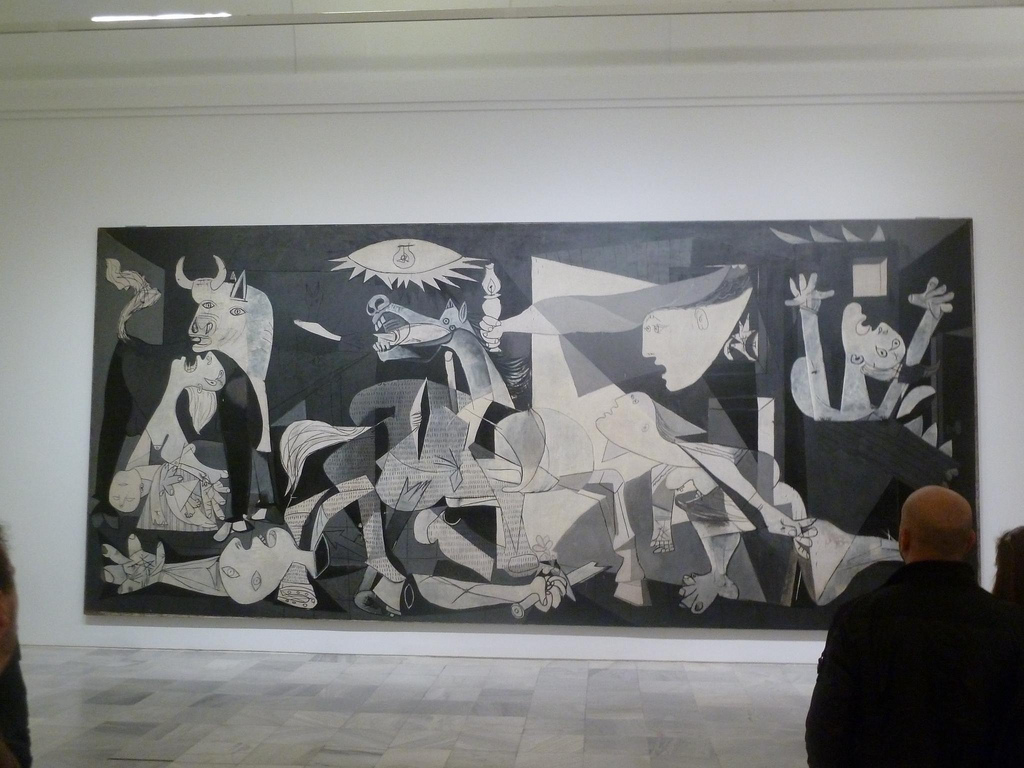 Picasso's Guernica. By Tab59.
Churros and hot chocolate on the Plaza Mayor is a winter box you have to tick. But don't eat on the Plaza. Leave through one of the square's Arco and look for somewhere small and busy, in winter that means it's full of locals.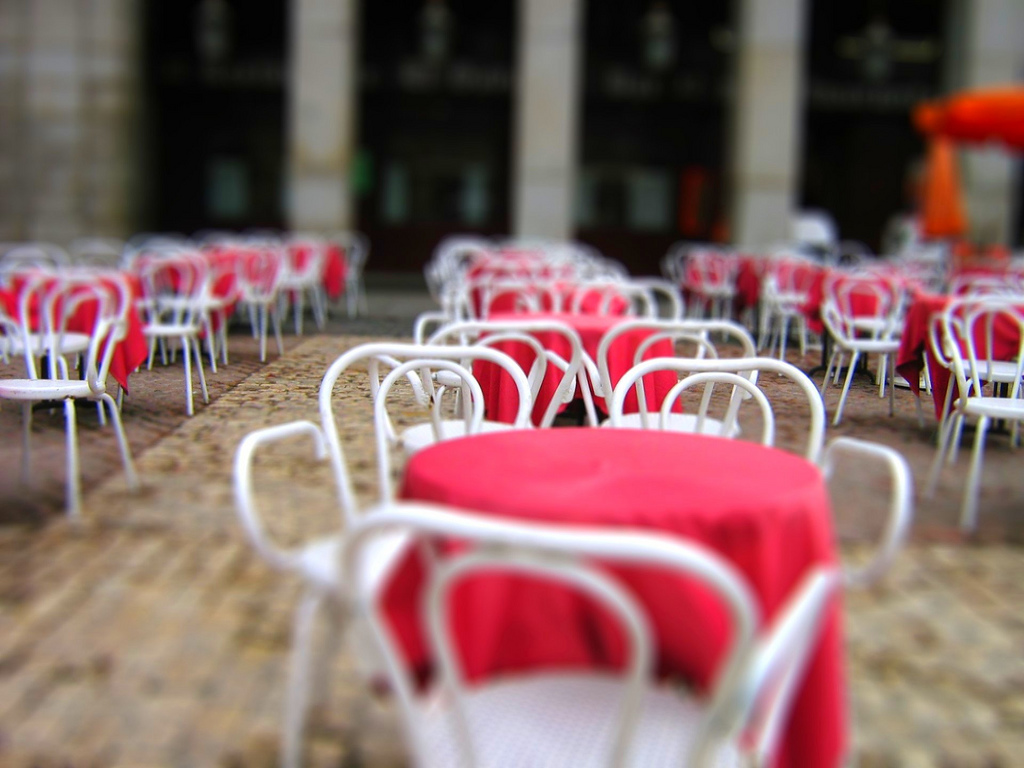 Plaza Mayor, Madrid. By Bjørn Giesenbauer.
You want Calle de Preciados for shopping and Plaza de Santa Ana for bars, cafés and flamenco. Yes, it's the dreaded 'F' word. And winter in Madrid means not only can you see the great dance in action you can take classes too. A great souvenir is the mark of a true tourist and we can't think of anything more delightful for your family and friends than the gift of seeing you Flamenco.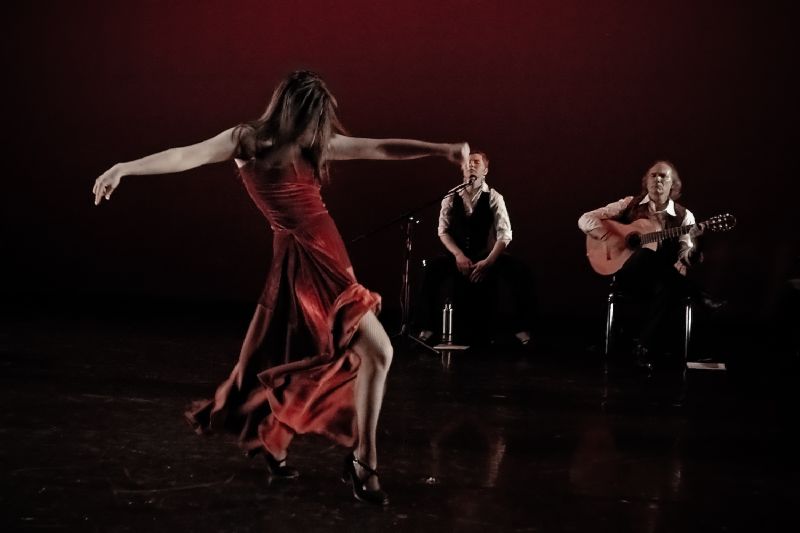 Flamenco. By somebody_.
Prague
Prague doesn't offer much in the way of dance instruction but in winter it really doesn't need to. With freezing temperatures, almost certain snow and some of Europe's most ethereal architecture, dancing would look a bit show off. Happily, tourists seem to prefer Prague's unbearable summer humidity which leaves winter free for you to do what they normally do, in peace.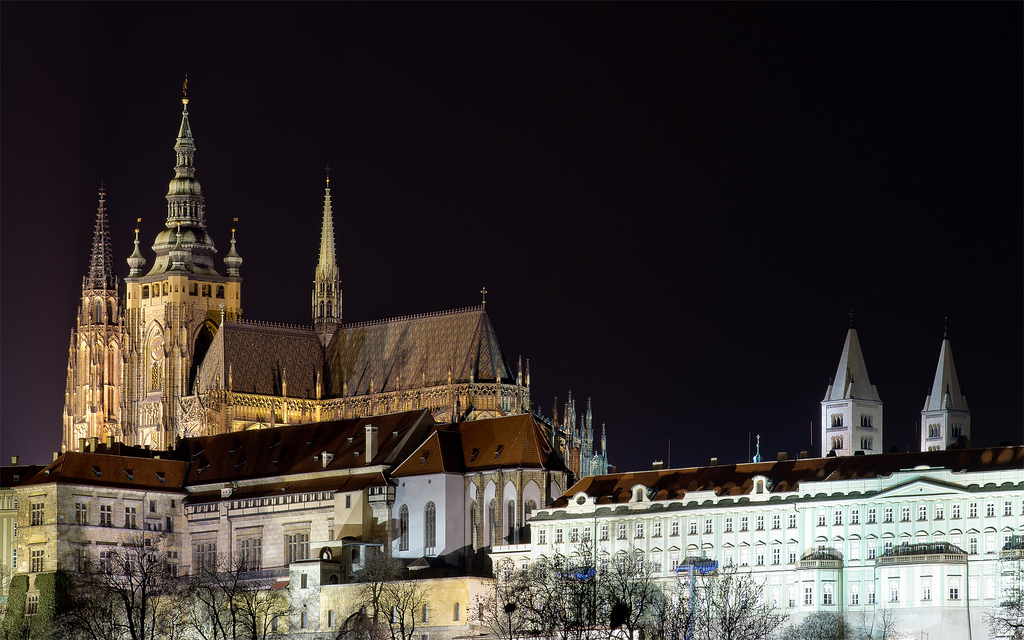 St. Vitus Cathedral. By James Whitesmith.
Unlike Florence and Madrid, Prague doesn't have hugely famous art collections, but what it lacks in paint on canvas it more than makes up for on its streets.
Take advantage of the Old Town Square's relative calm and even if you don't go into any of the buildings just wander about. It looks strangely like a movie set, but in a good way - especially once you get over thinking of the 14th century Tyn Church in terms of Cinderella's Castle. On the hour be sure to stand in front of the Astronomical Clock and see the Apostles - it shouldn't be cute, but it is.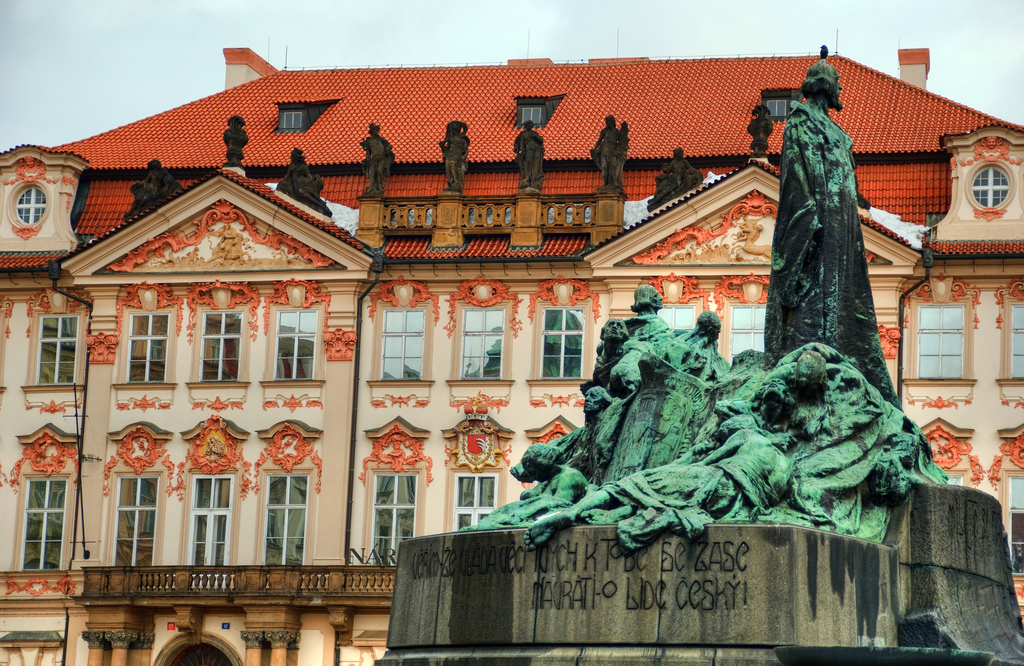 Old Town Square. By james_clear.
Winter's also the time to cross the famously famous Charles Bridge and ascend to Prague Castle. If you're lucky the bridge will be snow covered for extra drama and Prague Castle is the biggest in Europe so it's not too shabby either.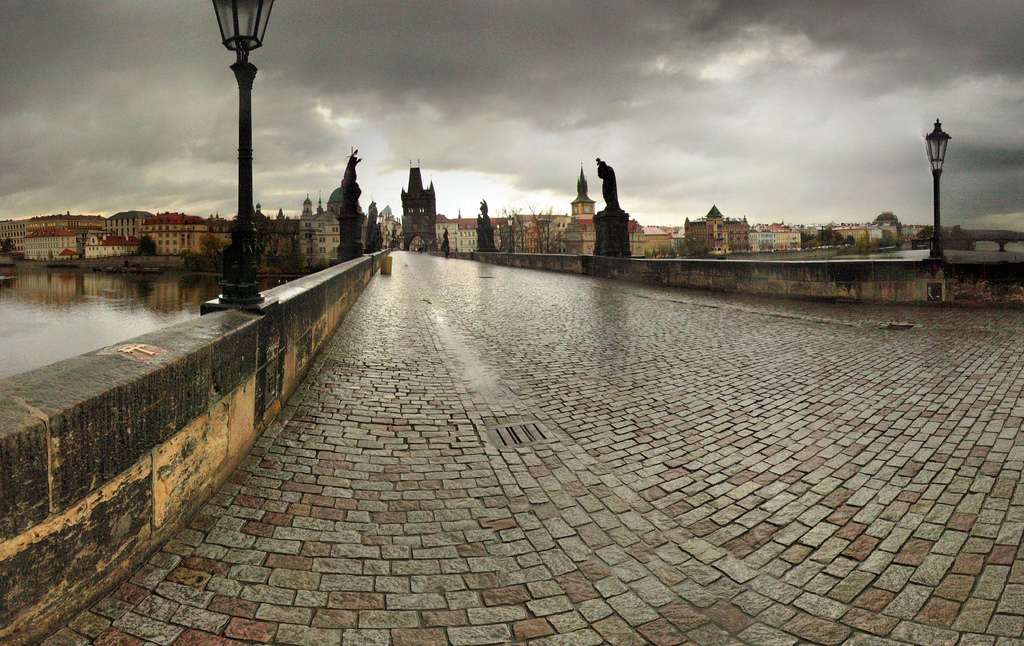 Pont Charles. By Panoramas.
And of course there's the beer. Visit Prague in summer and you'd be forgiven for assuming that the rest of Europe was dealing with the problem of binge drinking by giving out free tickets to the Czech Republic. But winter's perfect for enjoying some of the country's most famous export without a stag party chaser.
So find a cosy bar, place your order and have our permission to feel just a little bit smug.
You made it as a tourist, you saw what all the fuss was about and now you've got the hang of it you can start planning next winter's invasion.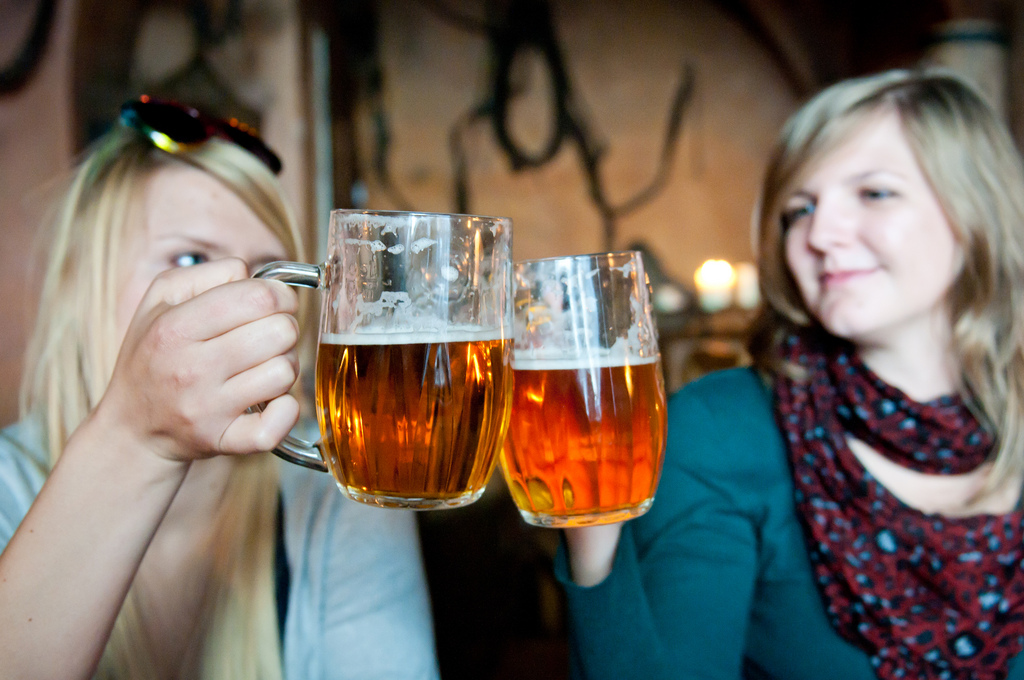 Image by Mait Jüriado.