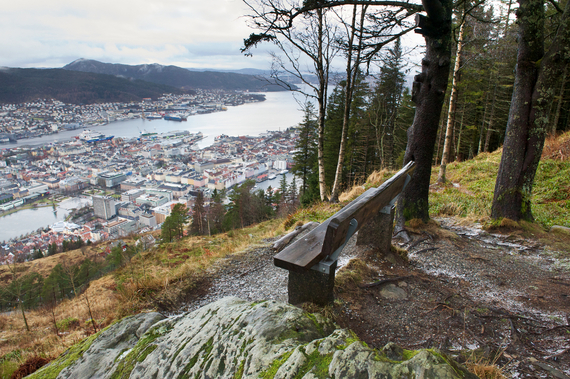 Get ready nay-sayers, I'm about to list a fairly obvious and predictable bunch of cities for this list of winter travel destinations. There's a great reason for my lack of originality; these cities are extremely well equipped to deal with snowy winter weather and to keep the mind and body warm with great choices for accommodation and things to do. Take your pick...
Oslo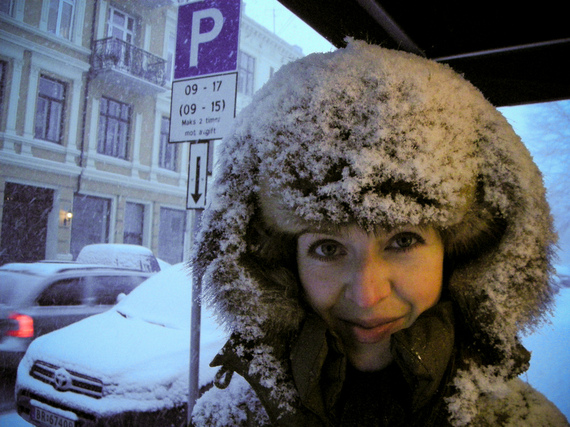 - gcbb
One of the world's most expensive cities, Oslo, is arguably also the world's best winter city with a ski park 30 minutes away from the centre of town, a 2km long toboggan run reachable by metro and several large skating rinks scattered across the city. Oslo Gardermoen Airport is also home to the world's best snow removal team so snowfall won't interfere with your arrival or departure.
Stockholm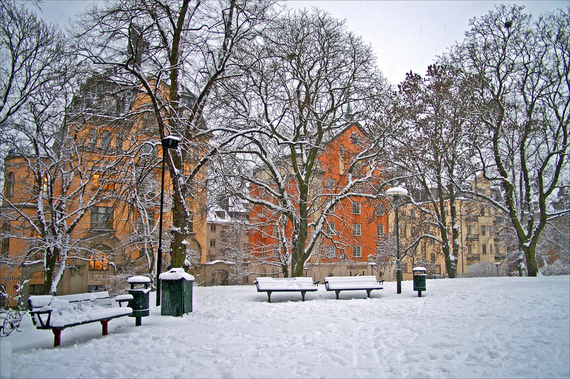 - *Kicki*
While Oslo's skyline is changing rapidly, there are parts of Stockholm that feel like they are frozen in time, almost literally after a layer of snow has covered Gamla Stan. Wind your way down narrow alleyways and take a walk along the Riddarfjärden's river edge to see the city at its prettiest in winter. Of course, leave plenty of time for some shopping in Drottninggatan and look forward to warming up with a hearty portion of Swedish meatballs or, my favourite even though it's served cold, gravlax.
Helsinki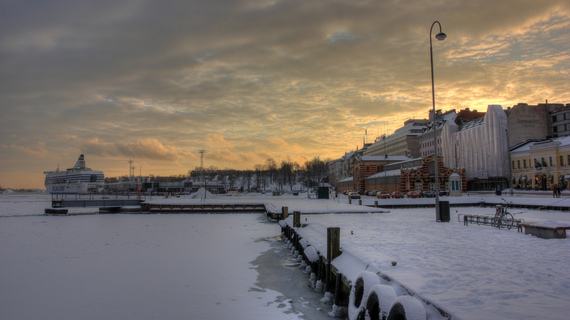 - rlanvin
Another Nordic European city undeterred by snowfall or below-freezing temperatures, Helsinki is surprisingly easy to navigate by foot thanks to a well-orchestrated grit laying operation. The seafront by the famous Kauppatori markethall will almost certainly be frozen in winter and you may be lucky enough to see boats break through the ice. Of course the only way to warm up is with a Finnish institution, a sauna. However, if getting naked in public puts you off you could even stay in an apartment with its own private sauna as is very common in Helsinki.
Bruges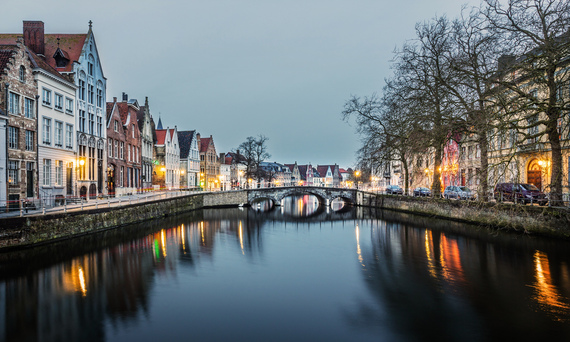 - Roman Betík
Stepping outside of Nordic Europe, Bruges is a beautiful place no matter the weather, but there's something very special about this medieval town in winter months. The trees are skeletal, the canals shimmer in the winter sun and the view from the top of the Belfry Tower is the stuff of fairy tales. And if that's not enough to warm your soul try one of the local beers or a hot chocolate, two glug-worthy liquids Bruges is a world leader in brewing.
Montreal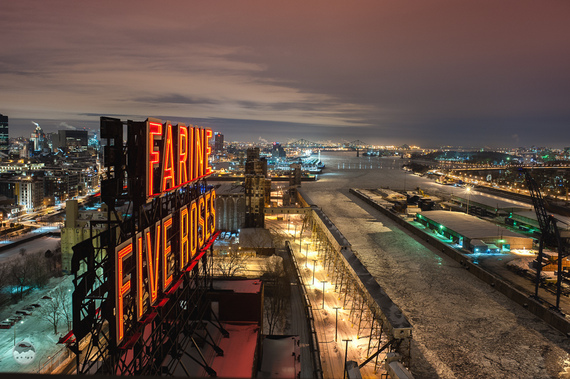 - Geoff Llerena
If you want the best of both - winter scenes but protection from winter winds - Montreal is the place for you thanks to its underground city, which comprises of more than twenty miles of tunnels beneath downtown Montreal. Not only does it make travel around the city easier and warmer in winter months, it's a fairly unique experience in itself. Down there you can find hundreds of shops, numerous businesses and offices and a wide range of public services including university buildings, banks, fire stations and post offices. And if you stay in the right apartment you may never have to venture outside during your stay, though of course I recommend you do; the historic old town is breathtaking in winter.
Talinn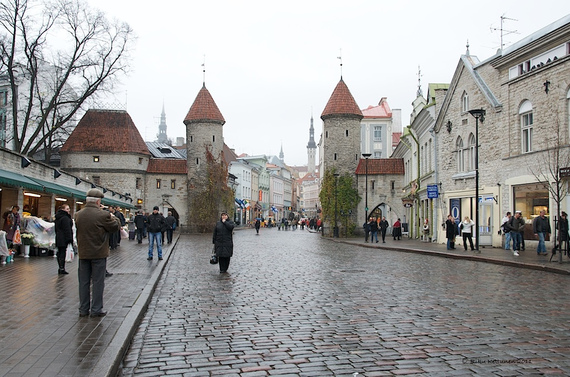 - Riku Kettunen
Across the icy waters from Helsinki, Talinn is just as well prepared for winter as its neighbours. With a small-town feel but big city pride, Talinn is packed full of cosy cafes, historic landmarks and lots to see and do. There's also a skating rink just outside the striking St. Nicholas Church and a cross-country ski route along the Pririta Health Track in for those wanting a bit more exercise. Stay somewhere central so you can have the medieval old town, a UNESCO World Heritage Site, on your doorstep.
Amsterdam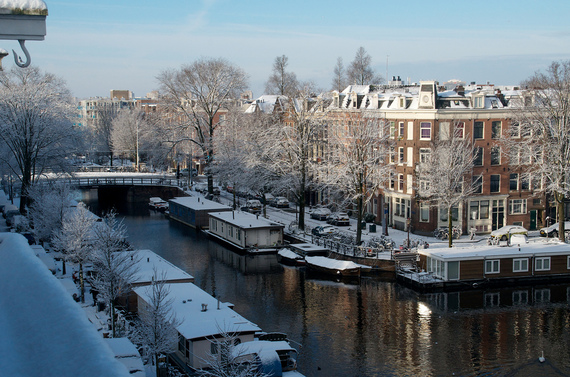 - Jacob Johan
It's unlikely that this year's mild temperatures in western Europe are going to mean Amsterdam's canals freeze over this winter - something locals like so they can ice skate on them - though there are temporary rinks across the city. One such is in Museumplein, an area swarming with museums in the brisk air. This area has been getting a lot of attention as 2013 saw the Stedelijk and Rijksmuseum re-open. Aside from museums, Amsterdam is also well worth visiting in winter because the city only sees a fraction of the tourists it gets in summer. Also, don't underestimate how quickly Dutch food can warm you up if the weather does turn nippy.
Reykjavik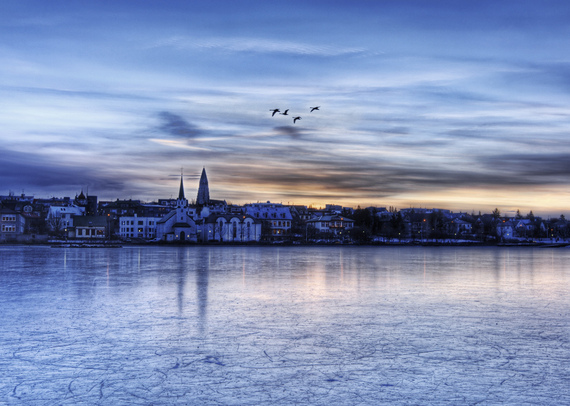 - Stuck in Customs
Small in size but big in personality, Reykjavik is your launchpad across the rest of Iceland, a country that I hopefully don't need to say can cope reasonably well with extreme weather. In addition to being brimming with culture, history and coffee shops, Reykjavik is less than an hour's drive from one of Iceland's ski resorts. Also don't forget that this geothermal powered island has some of Europe's best hot springs and spas, with the famous Blue Lagoon a short drive from downtown Reykjavik.
Kyoto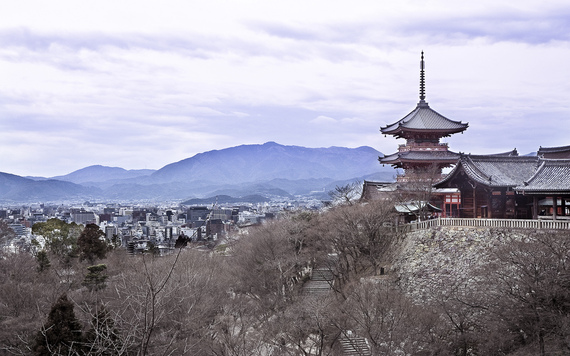 - Sarmu
With temperatures hovering around freezing, snowfall is very possible in Kyoto during winter, meaning nearby imperial palaces and gardens famous for providing scenic spring and autumn photos also deliver winter wonderland a la carte. But there's more to Kyoto in winter. The streets are quieter, but transport still runs like Japanese digital clockwork; and museums, restaurants and other sights are open and eager for your business. Stay in a centrally-located apartment to take full advantage.
Copenhagen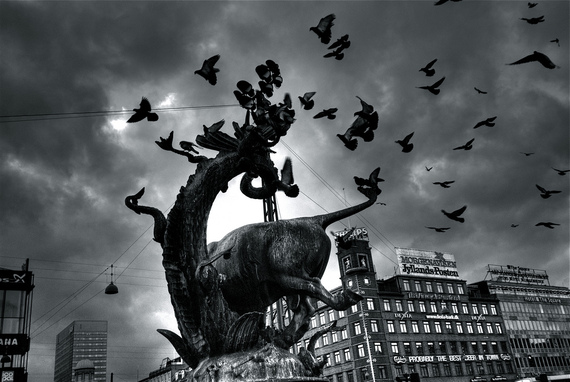 - wili_hybrid
Of course I had to end how I started; in Scandinavia. But once you've seen colourful Nyhavn under a dusting of snow, you'll understand why. Watch how the locals keep cycling through the snow and celebrate the season at Wondercool, the city's winter festival. A great city for kids at any time of year, there's still plenty to do on a winter's day in Copenhagen at the Bella Center convention which hosts a special winter event for tots (and us older kids too), Lego World.
Okay I think I've covered a bunch there. Now after all that frosty city visiting I'm going to go find myself some churros and hot chocolate.
Find Andrew Matthews on Google+