It's my birthday on the 22nd February - and it's one of those milestone ones.
In fact, it's the one where live begins... apparently.
Yeap. 40... although I've no idea where that has all gone!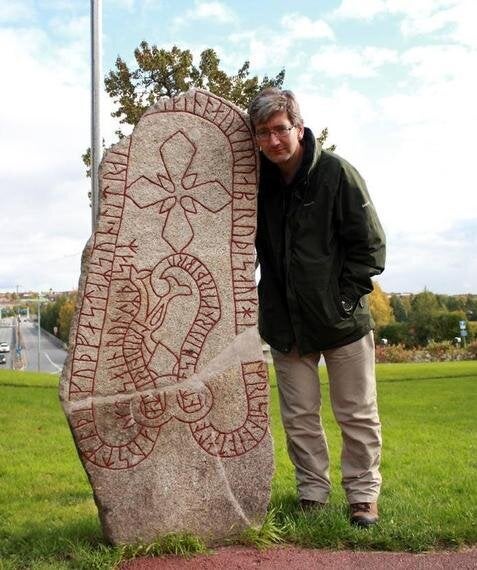 So I was thinking about finding something to do to celebrate entering my 5th decade on the planet, and I was struck by a challenge undertaken by a Facebook friend of mine, Gina Pennington. Now she set herself a goal of completing a list of 40 experiences before she turned 40. You can read more about Gina's list on her excellent blog here.
And that got me thinking - perhaps I could do that and write about the experiences on here...
So that's what I'm going to do.
Instead of Gina's "40 to do before I'm 40", I'm having a "40 at 40".
So that's settled then. Now there are only two problems.
Firstly, I need 40 things to put on my list.
And secondly, as my birthday is on the 22nd of February, I already have less than 12 months in which to do them all...
Now, I've made a start on the list. Firstly, with my love of railways, it seemed natural I should put driving a steam engine on there - especially as the nearest I've come in the past is standing near to a loco at the National Railway Museum (see below)...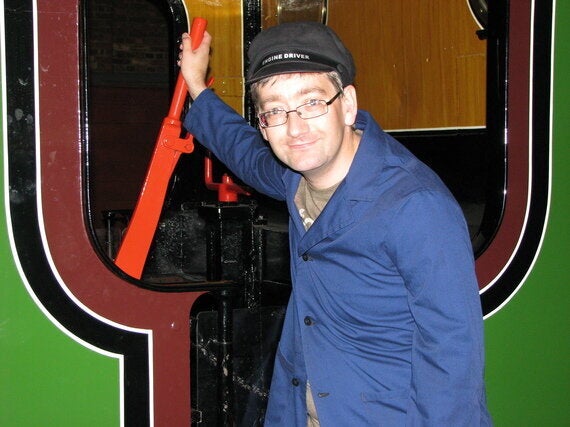 When I was at junior school, I played the cornet - so perhaps I should take that up again? In fact, below is the very cornet I played then. Might need a bit of TLC first before I start playing it again...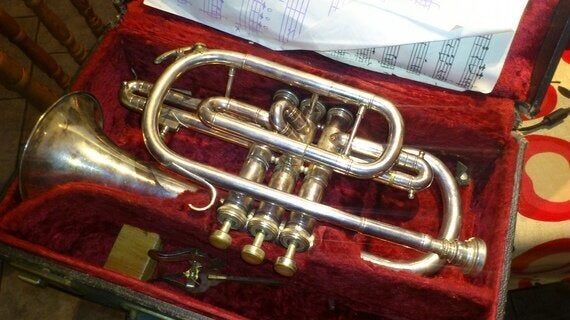 Although I'm a keen walker, I haven't done all of the Yorkshire Three Peaks... so maybe that's one for the list...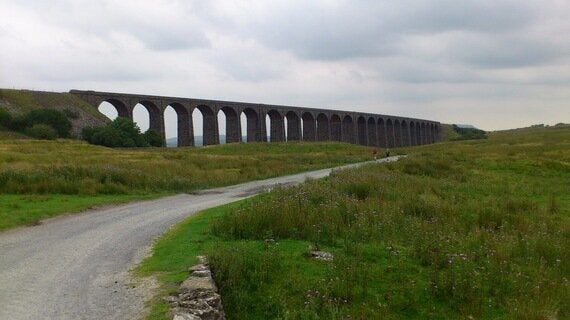 Now as I'm a gluten for punishment, I've included doing a stand up comedy set on the list - but inspired by fellow South Yorkshireman Ian McMillan, I've decided to see whether I can write a perform a piece of poetry as well. Possibly not at the same gig though...
Going on the UK's longest zip wipe is on the list, as well being a co-driver in a rally car. But it's not all high-octane... I'd also like to paint a picture too...
In the end, it's turning into a bit like "In The Deep End" - you know, that programme where two chaps had challenges set for them, in the days when there were things to watch on telly...
So, here's where you come in. I need as many suggestions as possible of things I could do for my list. You can either leave a comment below, tweet them to me (@AndrewRWhite) or email. Then I'll draw up a list of the 40 before the end of March - and then I'll have less than 11 months in which to attempt them all.
I'll keep a photo record of them all, and if possible I'll make a video of them too - and I'll check in here regularly with reports of how I'm getting on.
Photo by Ruben Heijloo, Amanda White & Andrew White