There's something magical about a scenic railway journey... leaving driving behind allows you to focus on the landscapes and soak up the culture. If you're as big a fan of scenic railway journeys as I am, then you'll love these less famous I've discovered across the world...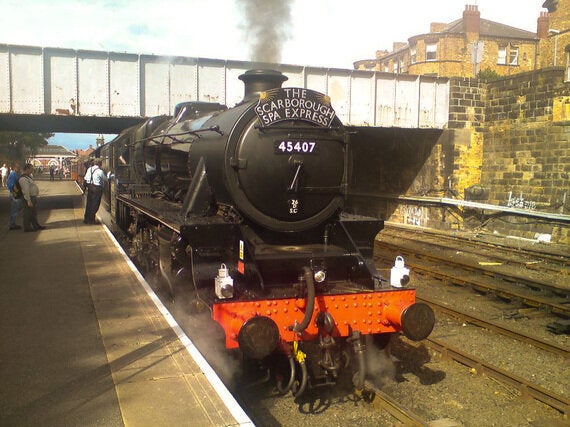 Plenty to choose from in Canada, but the one which caught my eye is the White Pass & Yukon Route Railroad, which passes through the Yukon, Canada's most accessible northern destination. The area is home to Canada's highest mountain (Mount Logan) and one of the largest non-polar icefields located in Kluane National Park - a UNESCO World Heritage site - breathtaking doesn't describe the vastness, or the beauty!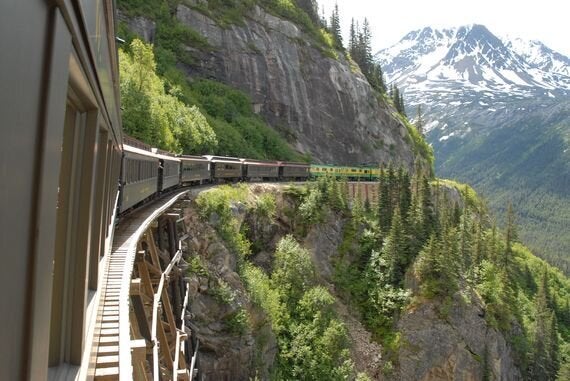 The White Pass & Yukon Route Railroad likes to calls itself the "Scenic Railway of the World." - and it certainly is up towards the top of the list. Built in 1898 during the Klondike Gold Rush, this narrow gauge railroad is an International Historic Civil Engineering Landmark, a designation shared with the Panama Canal, the Eiffel Tower and the Statue of Liberty! You will experience the breathtaking panorama of mountains, glaciers, gorges, waterfalls, tunnels, trestles and historic sites from the comfort of vintage rail cars.
The spiritual home of narrow gauge railways - that is, railways where the distance between the track is less than the 4 foot 6 and half inches on standard railways, Wales has many scenic little railways to discover.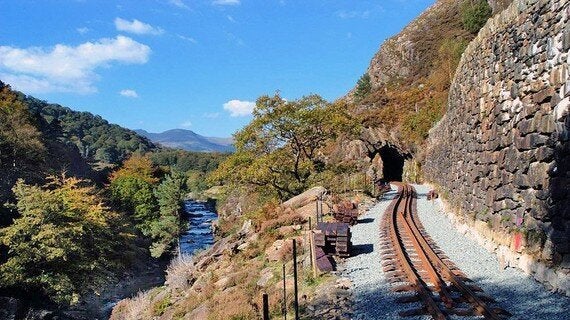 Photo © Welsh Highland Railway
The trains - hauled by the world's most powerful narrow gauge steam locomotives - start a spectacular 25 mile scenic journey from beneath the castle walls at Caernarfon. They climb from sea level to over 650ft on the foothills of Snowdon, before zig-zagging dramatically down the steep hillside to reach Beddgelert, nestling in the heart of the National Park, then through the magnificent Aberglaslyn Pass and on to Porthmadog.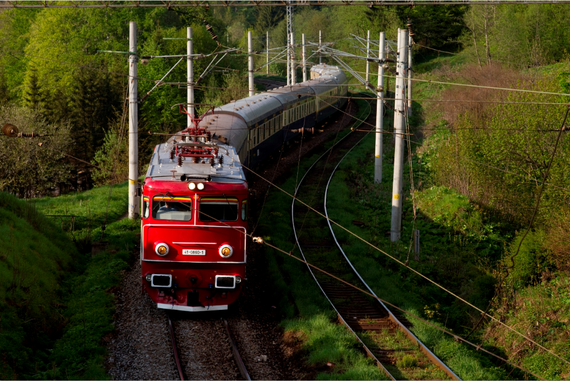 If you have 15 days spare, how about a journey on the Danube Express? With this spectacular rail journey, you're travelling through Hungary, Romania, Bulgaria and Turkey, before entering the ancient land of Persia - as part of the first and only private European train to be allowed to enter Iran as the country is set to be a new hotspot. The luxurious Danube Express crosses stunning landscapes and fascinating historical landmarks, with great service and five-star stays in both Budapest and Tehran at either end of the journey.
In Part 3 I'll have more Scenic Railway Journeys from across the world.