Have LinkedIn taken away one of the most powerful tools on the site?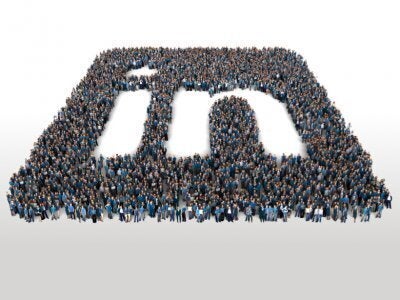 Looking at LinkedIn today it looks as though users are no longer able to request introductions to third-degree connections. They also appear to have removed the option to request an introduction to second-degree connections when on their profile, although you can still do so if you look them up in the search facility.
What does this mean in practice?
Traditionally LinkedIn has mapped out users' networks to the third degree of separation. This means that I can see the people I'm connected to (1st degree), the people in their networks (2nd degree) and the people connected to those contacts (3rd degree).
If I want to meet a second-degree contact I can ask a mutual friend for an introduction. The site will tell me who we have in common and I can approach those connections, asking them to pass on my details to their contact.
A lot of people use this function but fewer know about, or use, the ability to request introductions to third-degree contacts. I have encouraged audiences and readers to use this for years and LinkedIn Founder Reid Hoffman also stresses its power in his book 'The Start Up of You':
"Three degrees is the magic number because when you're introduced to a second- or third-degree connection, at least one person in an introduction chain personally knows the origin or target person. In this example: You--> Karen--> Jane--> Sarah. Karen and Jane are in the middle, and both of them know either you or Sarah - the two people who are trying to connect. That's how trust is preserved. If one additional degree of separation is added, a person in the middle of the chain will know neither you nor Sarah and thus have no stake in making sure the introduction goes smoothly. After all, why would a person bother to introduce a total stranger (even if that stranger is a friend of a friend of a friend) to another total stranger?"
I have requested a number of introductions to third-degree connections in the past. I could simply approach them with a LinkedIn 'InMail' if I'm a Premium member; in other words sending them a direct message on the site. But I'm a great believer that an introduction from a contact they trust will always trump the direct but cold approach.
The success ratio of such approaches has certainly not been as high as requests for introductions through mutual contacts. That is understandable, as there are more links in the chain that can break. But the approach has worked and I have had a number of successful meetings as a result of such introductions, as have my clients.
So why would LinkedIn remove this functionality? And why would they make it harder to find the 'Get Introduced' function for second-degree contacts, removing it from their profile?
I can only assume it is for one of two reasons. Either to promote the use of InMails, which they can sell, or because it's not being used enough.
Either way I want to encourage LinkedIn to think again. If it's for the former reason, they are removing fundamental functionality that makes LinkedIn stand out from all other social networking sites in favour of encouraging spam.
If it is simply a result of the introductions not being requested, perhaps LinkedIn would do better to make more effort to educate their members and help them understand how to make the most of the site. So many people join LinkedIn and then don't touch it because they don't understand how it can work for them.
After all, LinkedIn certainly recognise the value of such introductions. Reid Hoffman said, "Now you know why one of LinkedIn's early marketing taglines was: Your Network Is Bigger Than You Think. It is!"
Maybe it isn't any more. And that's a shame.
Related