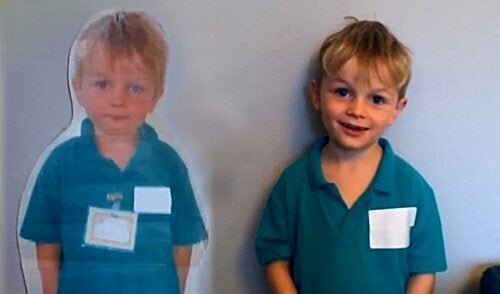 If you've not played them before The Legend of Zelda series of games from Nintendo are held in high regard among gamers, and for good reason. They blend a creative mix of puzzle solving, action and exploration that appealed to me when I was younger, and now has my children hooked.
Another chapter in The Legend of Zelda is about to be released on the 3DS/2DS. A Link Between Worlds takes a classic SNES game, Zelda Link to the Past, as inspiration for a whole new adventure. The twist here is that you can turn Link into a painting and attach to any flat surface. This works as a game mechanic and aesthetic for the game's story.
Although it hasn't eclipsed my love of older Zelda games like Wind Waker, A Link Between Worlds certainly seems to be my children's new favourite 3DS experience.
After realising it had gone rather quiet downstairs, not always a good sign, I discovered them huddled on the sofa working through the early stages together. My older son had taken it upon himself to read all the dialogue to his younger brother, while their older sister offered tactical advice and tips on solving the different problems.
My middle son also took a shine to the design behind the game. You could almost see him working out how it was constructed as he battled the designer's puzzles. As he put it, "I like the game because they kind of make it all sneaky. They put things in places where you wouldn't think they'd be."
This sense of there being a "sneaky" mind behind the dungeon and world of Zelda actually gets to the heart of why I like these games too. As much as a book's author or movie's director has their hand on a particular offering, Nintendo EAD Group No. 3 (the humbly named team behind the game) make their presence felt with all manner of classic Zelda puzzles and challenges.
More than that though, it was seeing how the children took the virtual experience of A Link Between Worlds into everyday life that suggested this game was a real success for them. As you can see in this video, my youngest son even created his own paper version of himself, just like Link does.
I'm looking forward to playing more of the game and reporting back on the full experience.