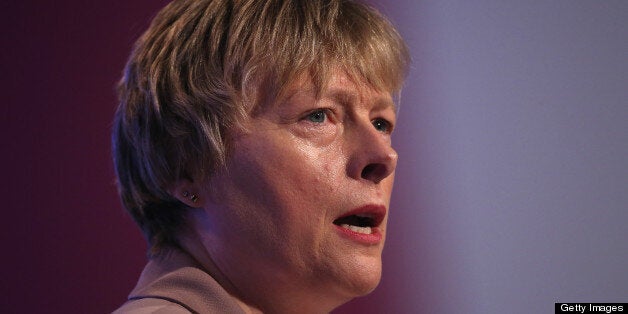 On Wednesday the Queen will open the next session of parliament and announce the government's legislative plans for the next year. While the government scrabble around for a coherent agenda, Labour has set out what would be in our Queen's Speech: six bills with a relentless focus on the economy.
Over the last session of parliament we have seen a remarkably thin legislative agenda from the government. Swathes of parliamentary time have been left unfilled and the bills that they did produce have been chaotic, badly drafted and badly managed. I have calculated that since the last Queen's speech, the government have u-turned on average once every seven sitting days. If No10 briefing is accurate, they are u-turning on this Queen's Speech before it's even been delivered by dropping minimum alcohol pricing, plain cigarette packaging and their register of lobbying interests.
This is the government's third Queen's Speech since the election in 2010, and all we've had is three years of failure - low growth, falling living standards and rising borrowing. Despite even failing their own tests for economic success, they are ploughing on regardless with a failed economic plan. They are sitting on their hands while our economy struggles and the public suffer.
This is a government that has run out of ideas and that is too stubborn to admit that it is on the wrong track.
The six bills that we would propose on Wednesday demonstrate that economic recovery is our number one priority. We would bring in:
A Jobs Bill. There are nearly 1million young people out of work and unemployment has risen since David Cameron became Prime Minister. The bill would introduce a compulsory jobs guarantee which would mean a paid job for every adult who is out of work for more than two years. They would have to take the job or lose their benefits. The bill would also guarantee a six month paid job for a young person out of work for over a year, and would place a requirement on large firms getting government contracts to have apprenticeship schemes
A finance bill. Our economy has barely grown since 2010 which means that borrowing is up, and prices are rising faster than wages. The finance bill would kick start our economy and help make work pay with a 10p rate of tax, by reversing the government's VAT rise and by bringing in a one year national insurance tax break for every small firm which takes on extra workers
A consumers bill. Rail fares are rising by up to 9% a year, energy bills are on average £300 a year higher since the last election, and pensioners are discovering that up to half their pension has been wiped out by hidden costs and charges. The bill would take a range of action to demand a better deal for customers, such as creating a new tougher energy watchdog, a new legal right to the cheapest train ticket for a journey and capping pension scheme charges at 1%
A banking bill. Lending to businesses is falling month on month and the government has failed to take any effective action. The bill would establish a British Investment Bank and new regional banks to support businesses and help them grow
A housing bill. The housing market has changed and there are now up to 3.8 million households renting privately. The housing bill would tackle extortionate fees and would take action against rogue landlords in the private rented sector
An immigration bill. There is evidence across certain sectors that migrant workers are being paid less than the minimum wage. The immigration bill would use economic measures to stop workers having their wages illegally undercut
The Queen's Speech will be another reminder that this is a government out of ideas, just watching the clock until the next election. A One Nation Labour government would not squander its chance to lead. We'd devote all our time to getting people back to work and to getting our economy growing again. We know that the British people deserve better than this uninspired, out of touch government.